Emma is my 5 year old granddaughter who has helped me in the kitchen since she was a ripe 2 years of age. Her first experience in the kitchen was helping grampa make thumbprint cookies for Thanksgiving.
She would watch attentively while I mixed the ingredients together and couldn't wait to stick her thumbs and/or her big toe or her baby brother Benji's and Cousin Dan Dude's little big toes (washed clean, of course) in the center of the cookie to make the hole where the raspberry or apricot preserves would slide in. Yummmm!
Throughout the next few years she learned how to build her own container garden and grow carrots, string beans, cucumbers, lettuce and her all time favorite…cherry tomatoes.
As well, she has expressed interest in helping me make pasta sauces, pizza's and chocolate ganache for her thumbprint cookies. She now bakes and decorates her own cookies at home with the help of mommy Alison.
Yaaaaaaaaaaaaaaaaaay Emma!
Fast forward to 2018. Emma is now doing this so well on her own, we decided to use Emma's recipe for this years Thanksgiving Holiday cookies that last well into Chanukah and Christmas. Look how many were made and with the help of sister Julia and a little toe-print…yes toe-print, from Remi.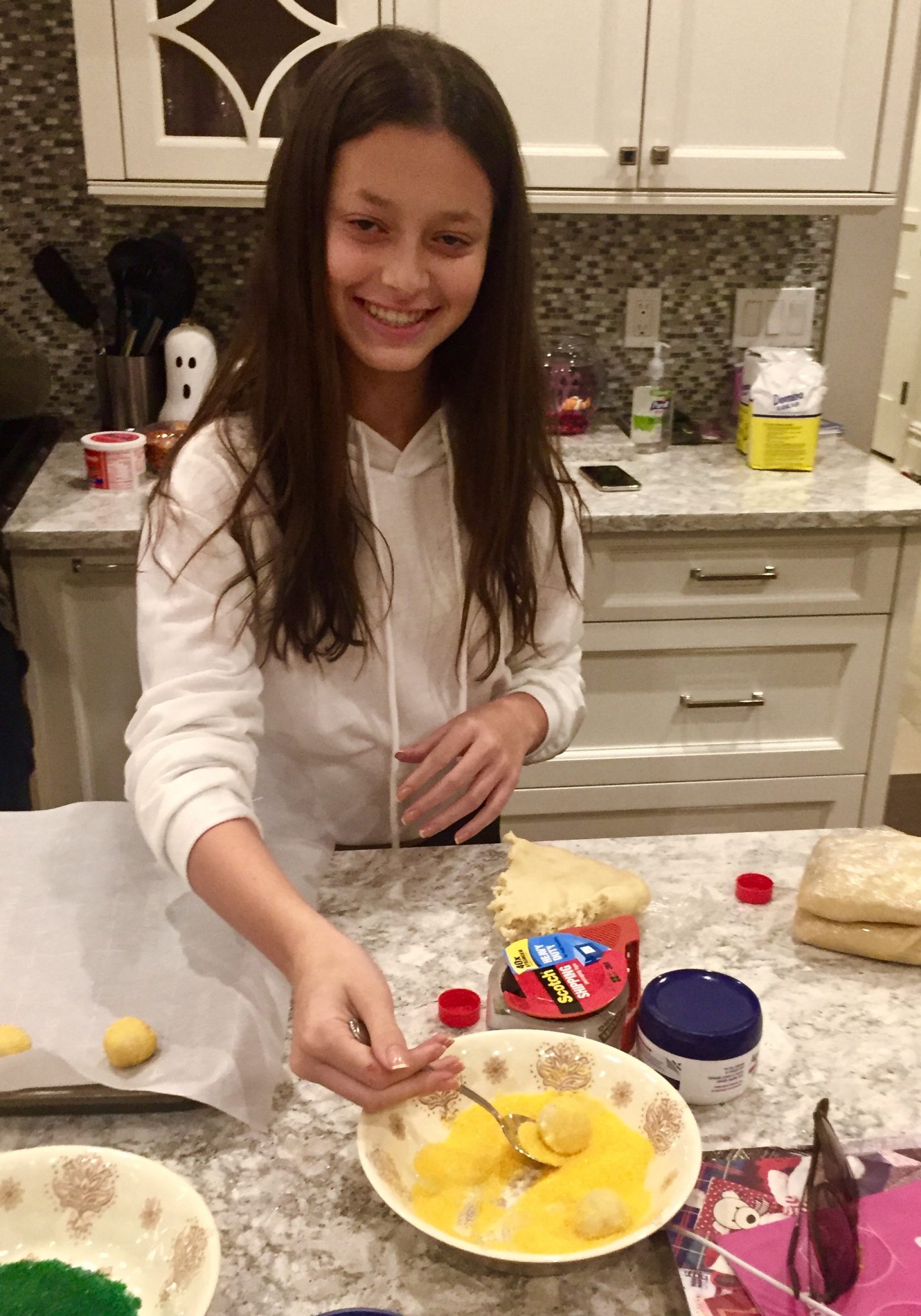 Here's Emma making her sugar cookies and we use the same recipe for thumb and toe-print cookies filled with preserves and chocolate ganache
                                                              Yum & Yaaaaaaaaaaaaaay!