You wouldn't know by looking at the relatively small front entrance of Portofino's Pizza in Goldens Bridge that inside awaits for you the biggest and some of the best slices of pizza anywhere! Let me clarify…among the best…yes for sure. The biggest…there are none bigger! How about a 28″ diameter pie with slices that measure approximately 12″ wide x 15″ from top to bottom?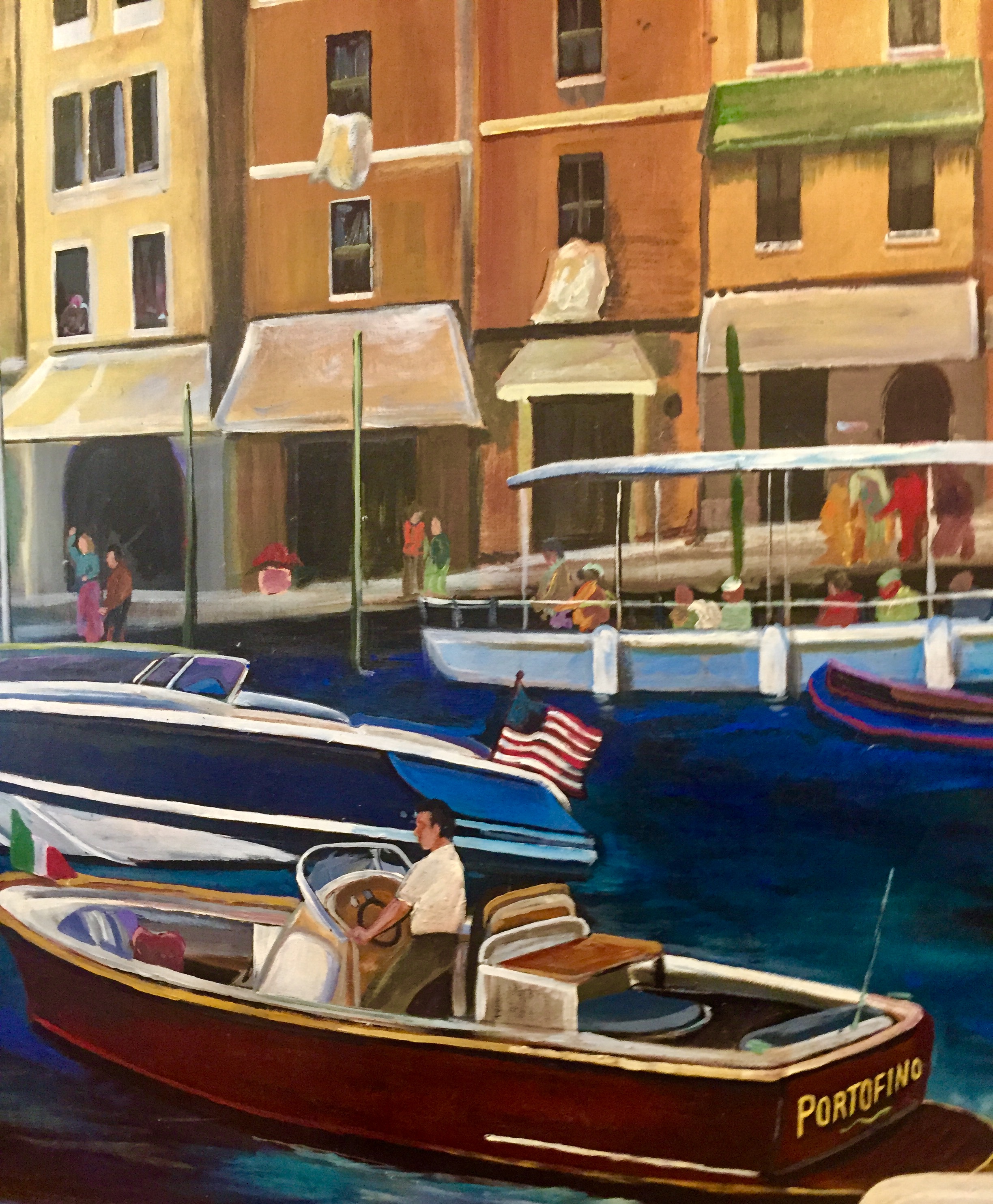 Seriously…our eyes popped when Sandy and I first saw the pizza at Portofino's. With several visits over the last couple of years there is no denying the consistency in taste, texture and flavor of the slices served at Portofino's has earned it a top spot in  https://phoodographsandfinds.com/https://phoodographsandfinds.com/
We love Pizza Rustica in Miami, Florida and Pietro's in Oyster Bay, N.Y. (both seen in my blog) and now we have found another destination for you to enjoy just a couple of miles north of Katonah, N.Y.  right off Rt. 684.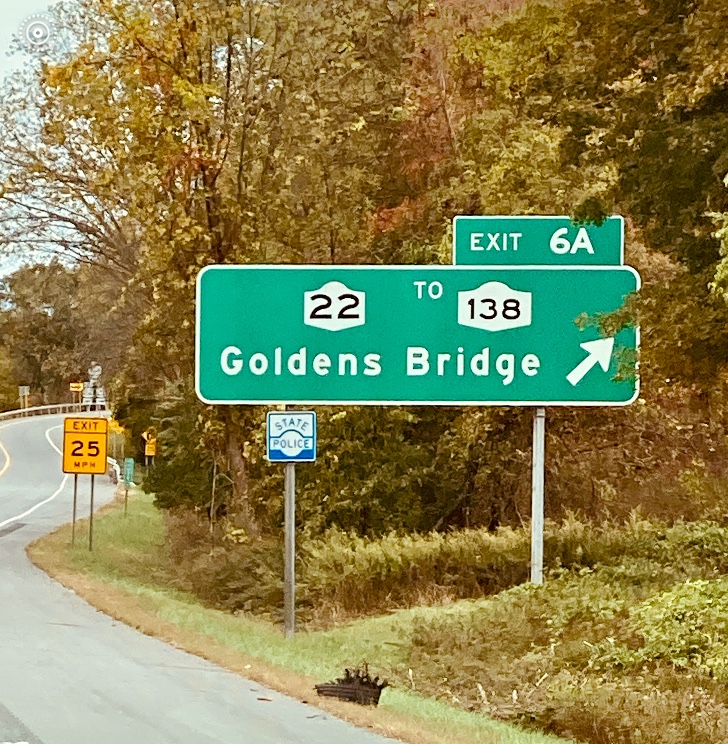 Ok folks…say hello to gracious pizza masters extraordinaire…Naum and Faton 🙂 I'm sure you haven't forgotten what they say about Happy People…Yes?
Say hello to Taner too!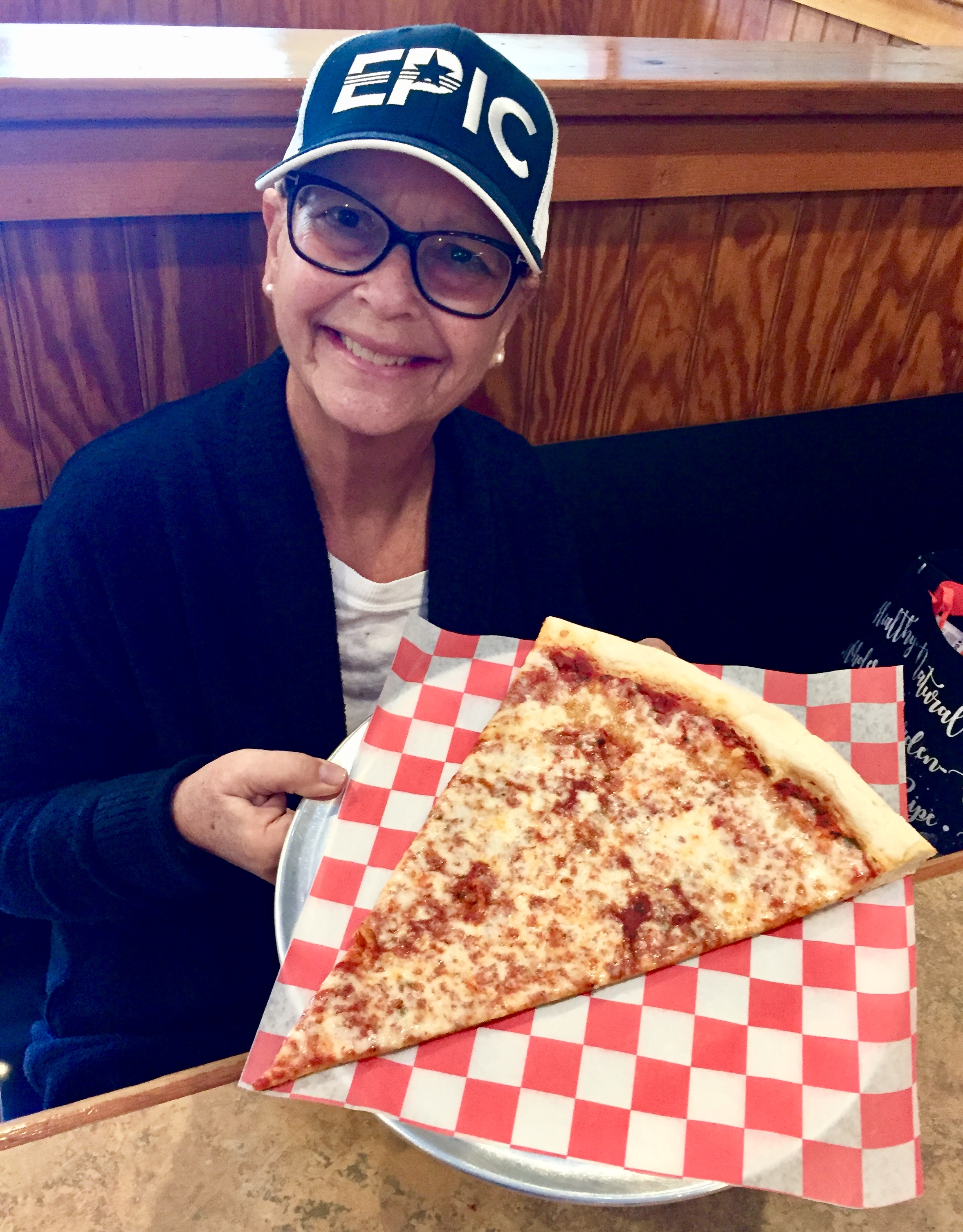 Sandy with her slice…
Bert with his choice…and below…a few more choices: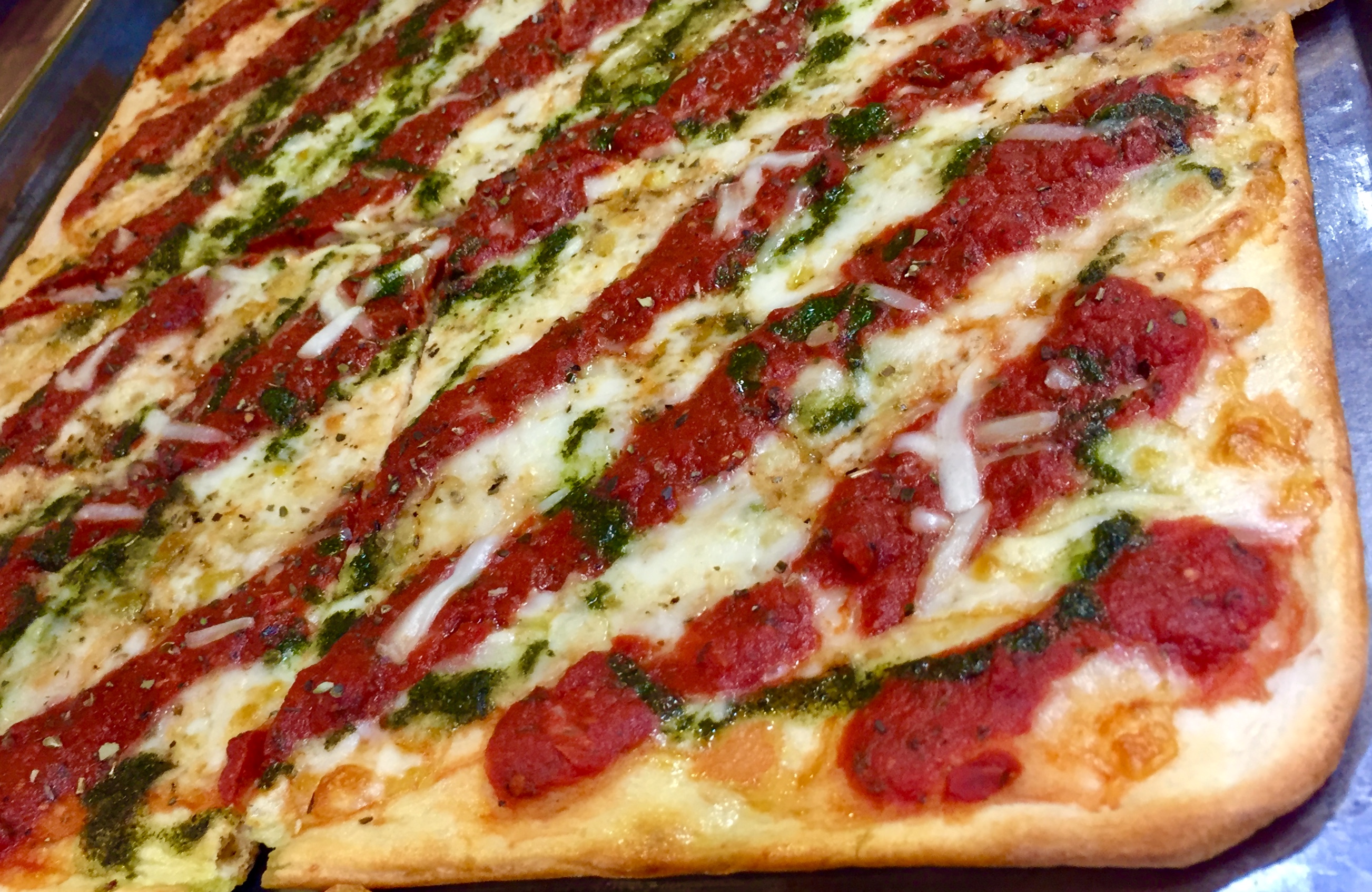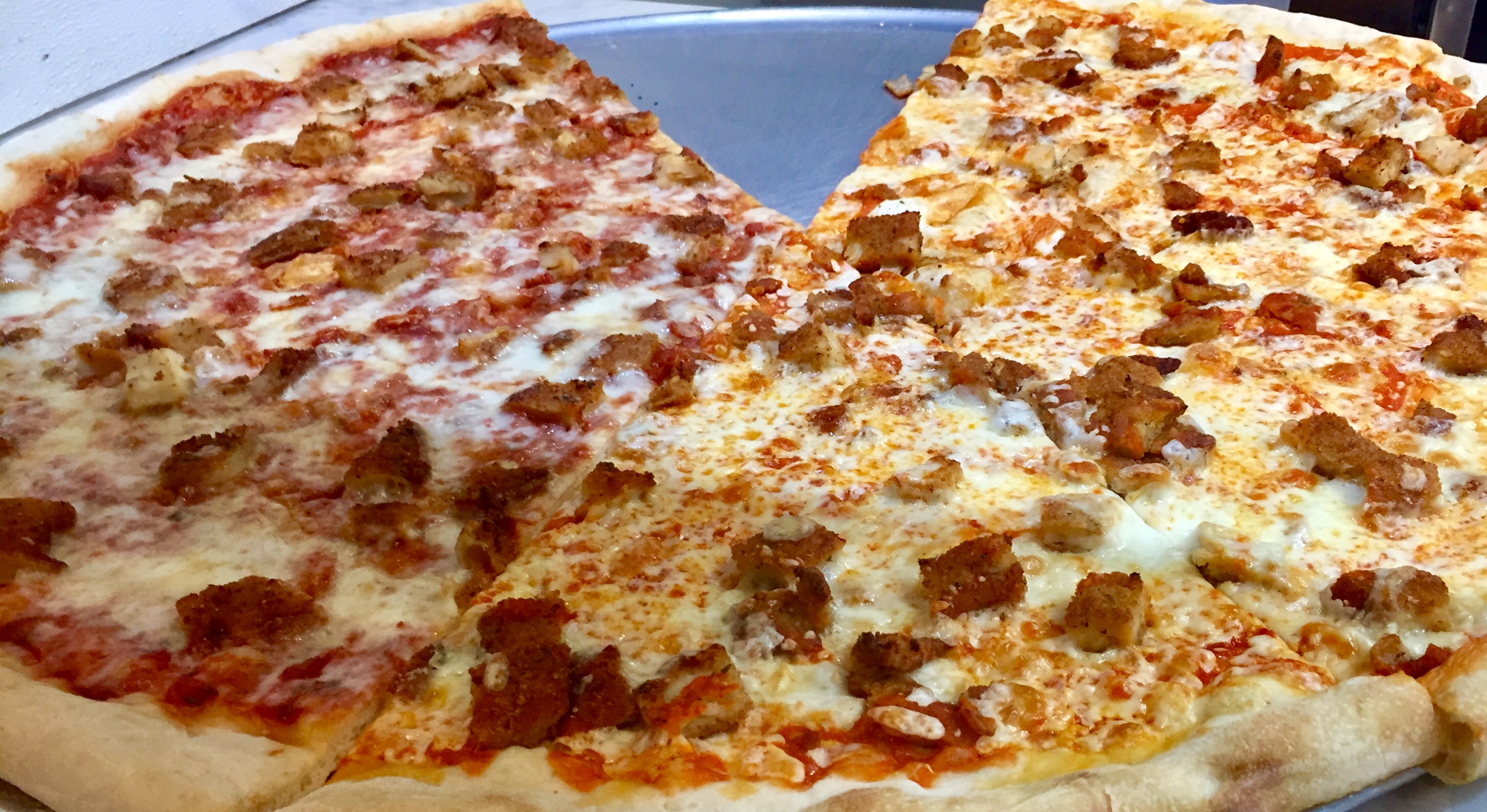 So as long as you're on your way to view the browns, reds, yellows and golds of Autumn, this would be the perfect opportunity to stop at Portofino's and, as well,to see some phabulous art at The Katonah Museum of Art just a short distance from Portofino's. The Katonah Museum of Art…ie…KMA is a non-collecting institution geared towards visual arts, located in Katonah, New York. The museum presents changing exhibitions that cross a spectrum of artistic disciplines, cultures, and historical periods. Here are a few pics of our favorite works of art on our most recent visit last week.
More info?  http://www.katonahmuseum.org/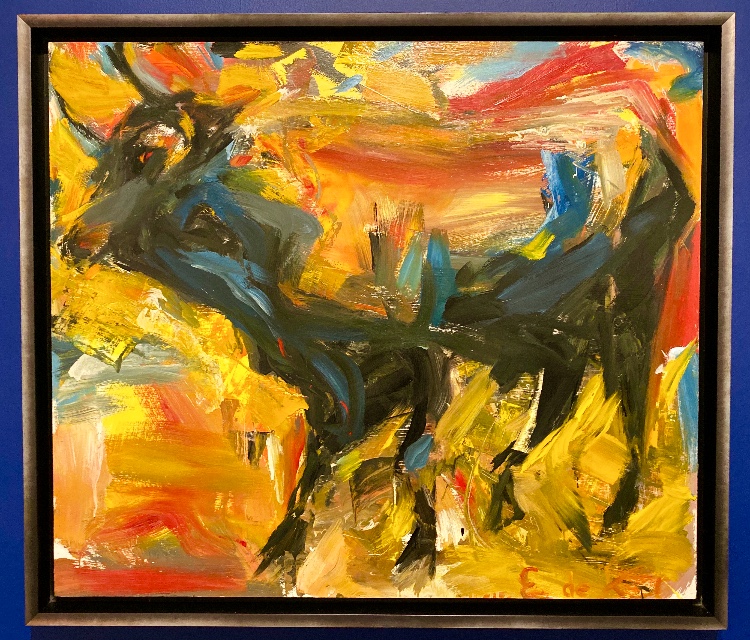 In closing…the bottom line at Portofino's is that whatever we have tried was excellent and yes…applaudable! So you know…they've got a full menu of Italian specialties. Next time…we're going for the eggplant parm hero!
Want to know more…check out https://www.portofinoofgoldensbridge.com/
Next up…a phabulous Italian restaurant we found in Pennsylvania just a couple of miles from the Delaware border. Stay tuned.
As always…The comment box below is waiting to hear from you!
Mangia Bene!
Chef Bert