The intense desire…ie…passion…to have folks taste the pasta sauce made by these Sicilianos had me singing That's Amore and I wanted to start dancing the Tarantella.
Bells will ring ting-a-ling-a-ling, ting-a-ling-a-lingAnd you'll sing "Vita bella" (Livin' a beautiful life)Hearts will play tippy-tippy-tay, tippy-tippy-tayLike a gay tarantellaLucky fella…
You smilin' too:)
The passion behind their entire team made it impossible not to want to taste everything they were offering. Fresh garlic sauteed in their EVOO (Extra Virgin Olive Oil) with their sauce was deliziosa and delizioso! That said, let me introduce you to some of the products I tasted and truly enjoyed.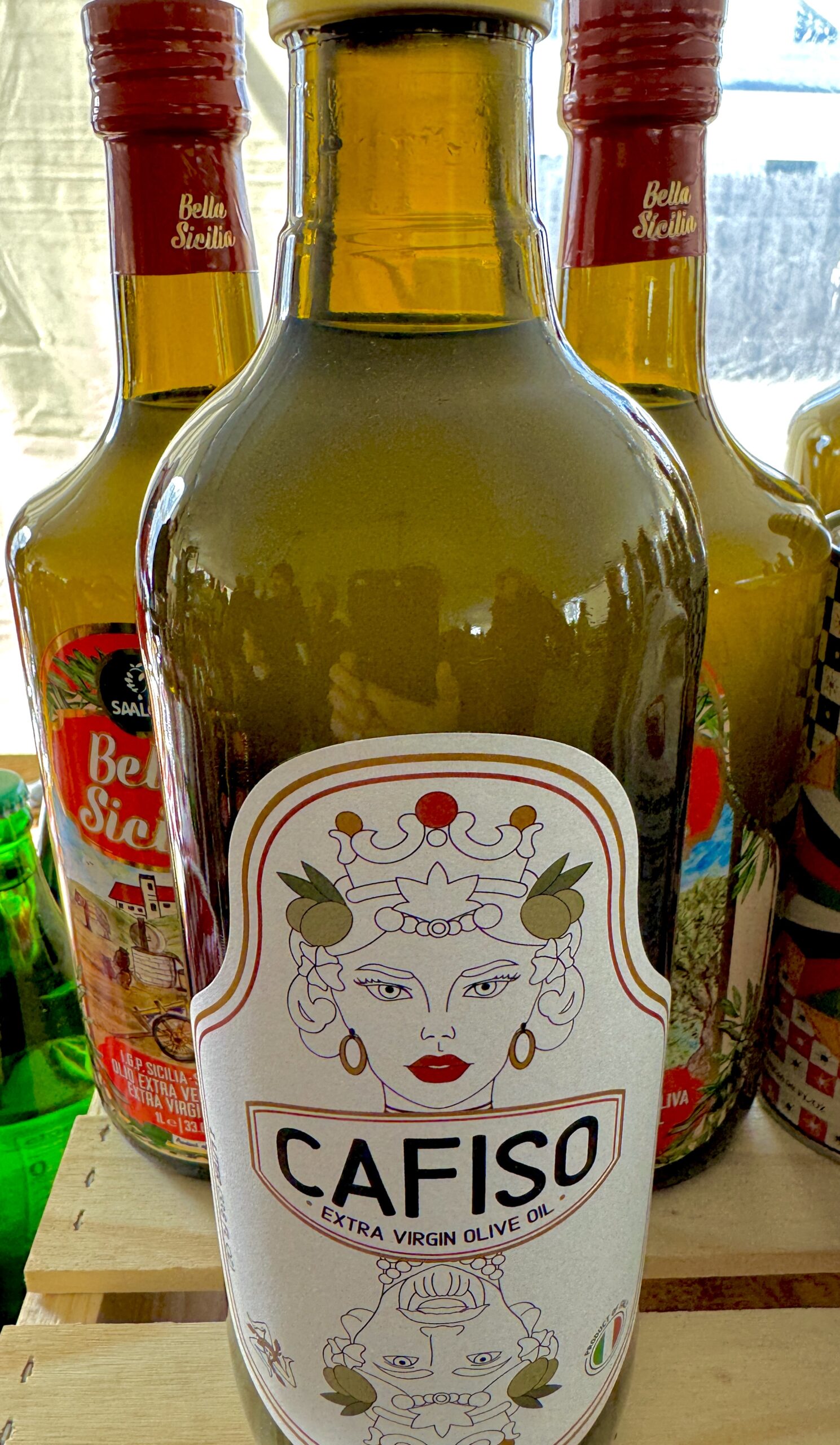 I really wanted to talk to these fellas and get to know more about their products…but they needed to spread the passion to so many others I had to understand their need to spread themselves thin to meet and greet all the potential customers at this wonderful market!
Fellas…
I'll be back and I'll get to know more about your family history…where it all began and where it's going. I also have to come back since owe you $25 🙂
Wanna know a bit more about Giovanna Russo…check out their Instagram page
https://www.instagram.com/iamgiovannarusso/
As always folks…feel free to comment in the COMMENT box below. Always love hearing from my readers!
Mangia bene'
Chef Bert