Let me preface this 'Declaration' since we're in Philadelphia!
First…a little "deli' background. It started for me in New York City with Max Asnas and the Stage Deli's traditional  "Lox, Stock and Bagel" and then the Carnegie Deli back in the 1950's. Iconic deli's for sure….the Stage closed in 2012 and the Carnegie closed the last day of 2016.
Growing up in Great Neck, N.Y. with my friend Kenny Pines, whose father Leonard Pines founded Hebrew National Kosher Foods, put us square in the middle of Kosher deli central. For us in Great Neck in the 60's and early 70's it was SQUIRES Delicatessen owned and operated by the Kleckner family and after Squire's closed, the go to 'deli' was…and still is with many devoted fans…BEN'S Kosher Delicatessen owned and operated by Ronnie Dragoon with locations in New York and Florida.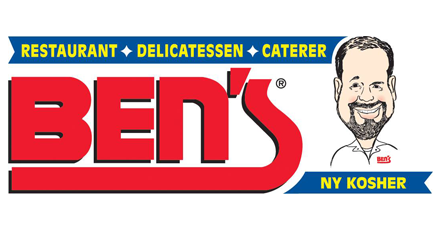 Many Jewish American delis aren't even kosher anymore and are commonly referred to as "kosher-style" delis. For example, you can get a pastrami reuben with swiss cheese and sauerkraut at New York City's Katz's Delicatessen and, as well, here at Herschel's with cole slaw in place of sauerkraut.
   A little tidbit: In 1888 Katz's Deli was the first Jewish American delicatessen to open in New York.
A little history: The demographics of the neighborhoods in which many of us grew up (for us it started in Great Neck the 1960's) supported these various first Kosher and then Kosher style eateries. They were food driven and  they were also informal community centers where folks could gather to talk politics, get news, reminisce about the old country, discuss arts and announce life events. Jewish American's from across the religious, economic and political spectra could collect at these places to discuss a broad range of varied but related ideas and intermingle in the comfort of an environment that served good food and made them feel welcome.  These were the types of restaurants our families gravitated to…thus making us all experts in the world of pastrami, corned beef and brisket. Right Kenny? 
Bottom line: I guess I'm trying to say I've tasted them all and now want to share with you our latest and greatest phood phind smack dab in the middle of Philadelphia, PA.
Folks…let me introduce you Hershel's proprietor Steven Safern (that happy lady smiling in the back is Mrs. S.), whose dad was a manager and partner in Katz's Deli in New York. Katz's may be the best to many folks…but just because you're in New York and just because you are Katz's doesn't mean you are the best…at least in my eyes. Our choice is here!
Not gonna be in Philly anytime soon…try Katz's…IF you can get in.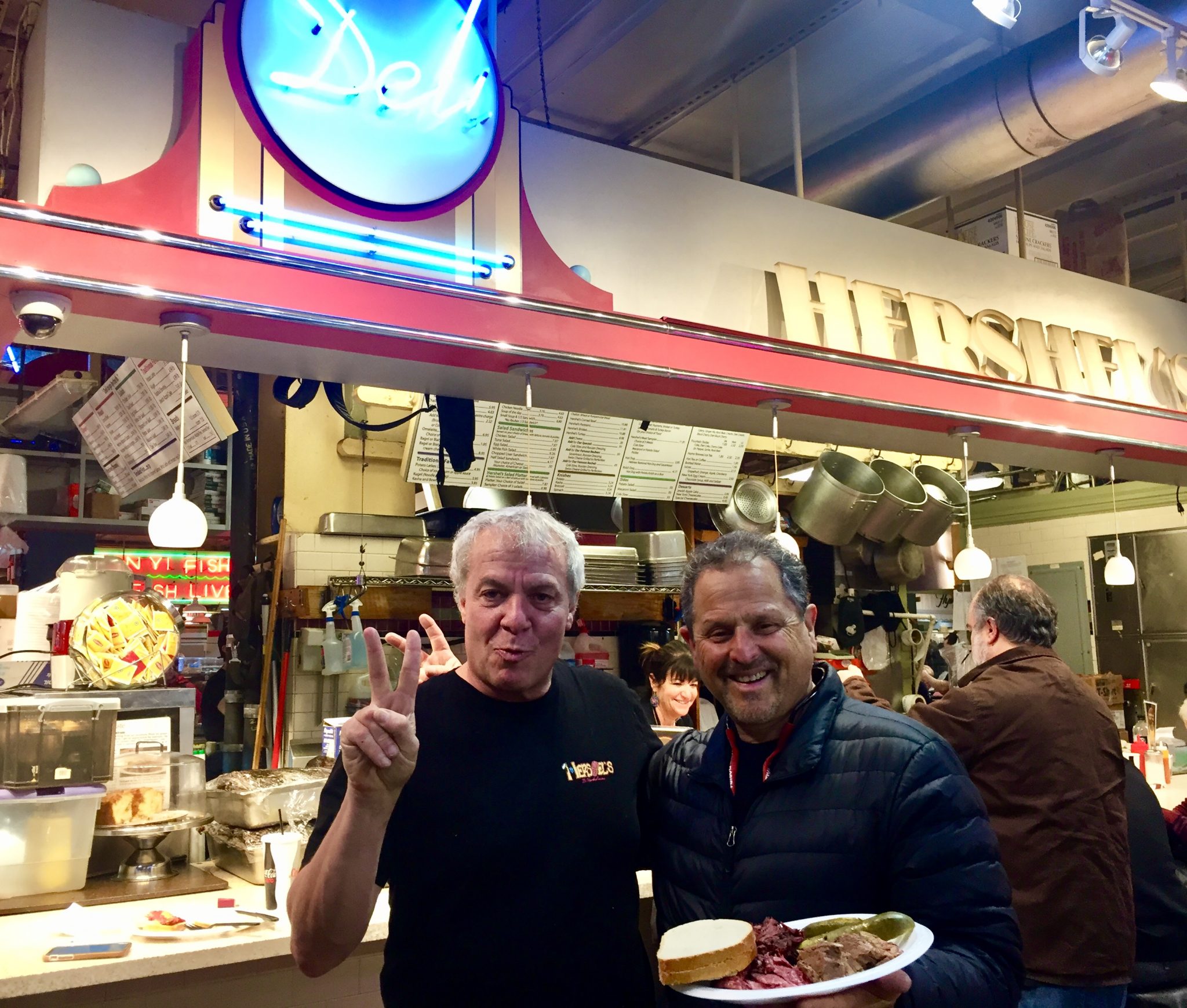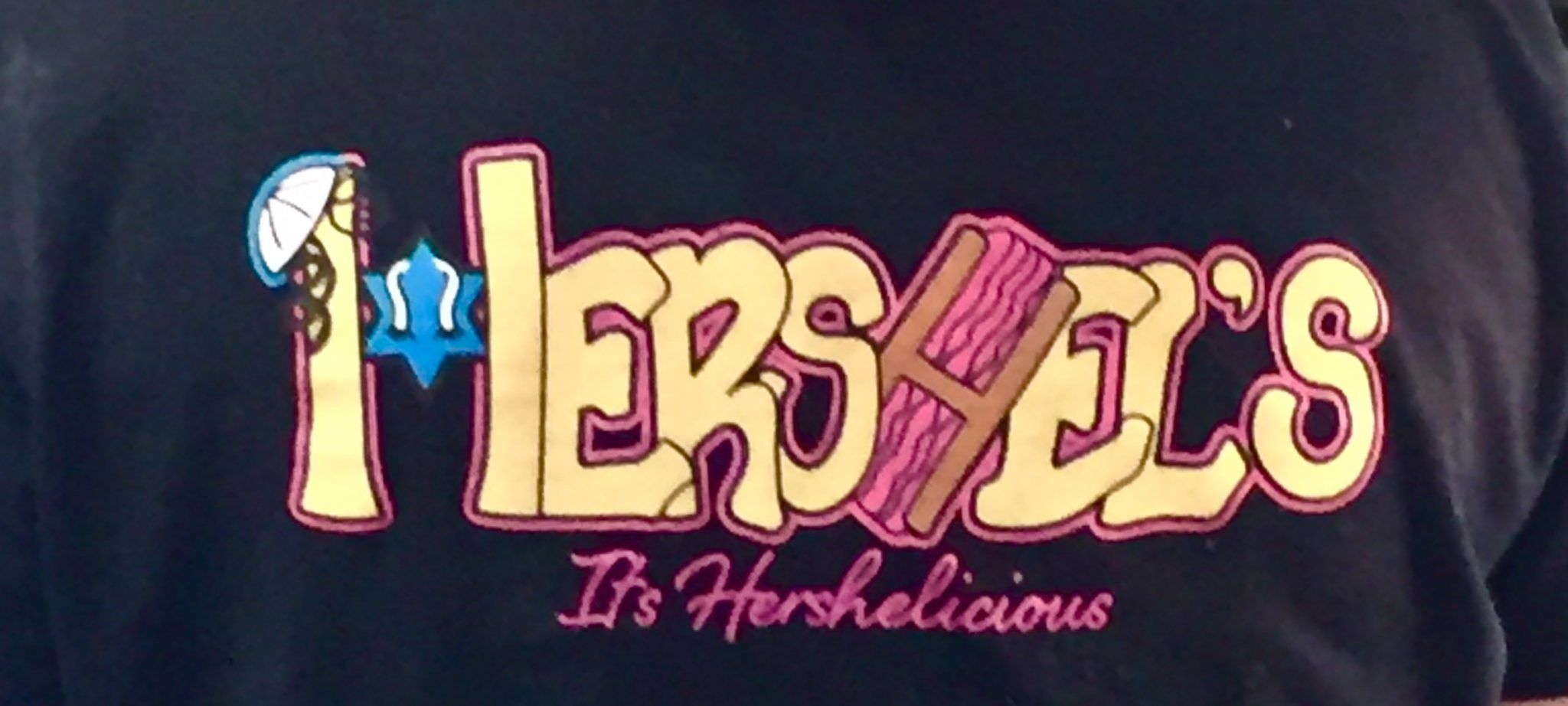 So here's the story. Sandy and I go to the Philadephia Flower Show almost every year at the Pennsylvania Convention Center and simply enjoy the theme based shows. This year the theme is Flower Power, but that's another story. Every time we go, it's lunch and dinner at the Reading Terminal Market with Hershel's and a choice of so many other food destinations.
Just a little tidbit about the Reading Market itself: Considered by many as one of the finest public markets in the U.S., this one-of-a-kind with no equal (in our opinion) market blends together state-of-the-art systems technology without sacrificing its historical integrity. It's not only a popular hometown attraction, but also the most popular Philadelphia tourist destination after the Liberty Bell and Independence Hall. More than 80 merchants offer patrons fresh produce, meats, fish, groceries, flowers, baked goods, crafts, books, clothing, as well as hard-to-find specialties and ethnic foods. Shopping and dining become a pleasure in this warm, inviting, and unique atmosphere. The Reading Terminal Market, as it was over a hundred years ago, is reminiscent of personal, neighborhood shopping, and still offers something for everyone. A trip to Philadelphia would not be complete without stopping here.
For us…Hershel's is the standout with it's mind-blowing Pastrami, Brisket and Corned Beef served by one bunch of happy folks. You know what they say about happy people…Yes?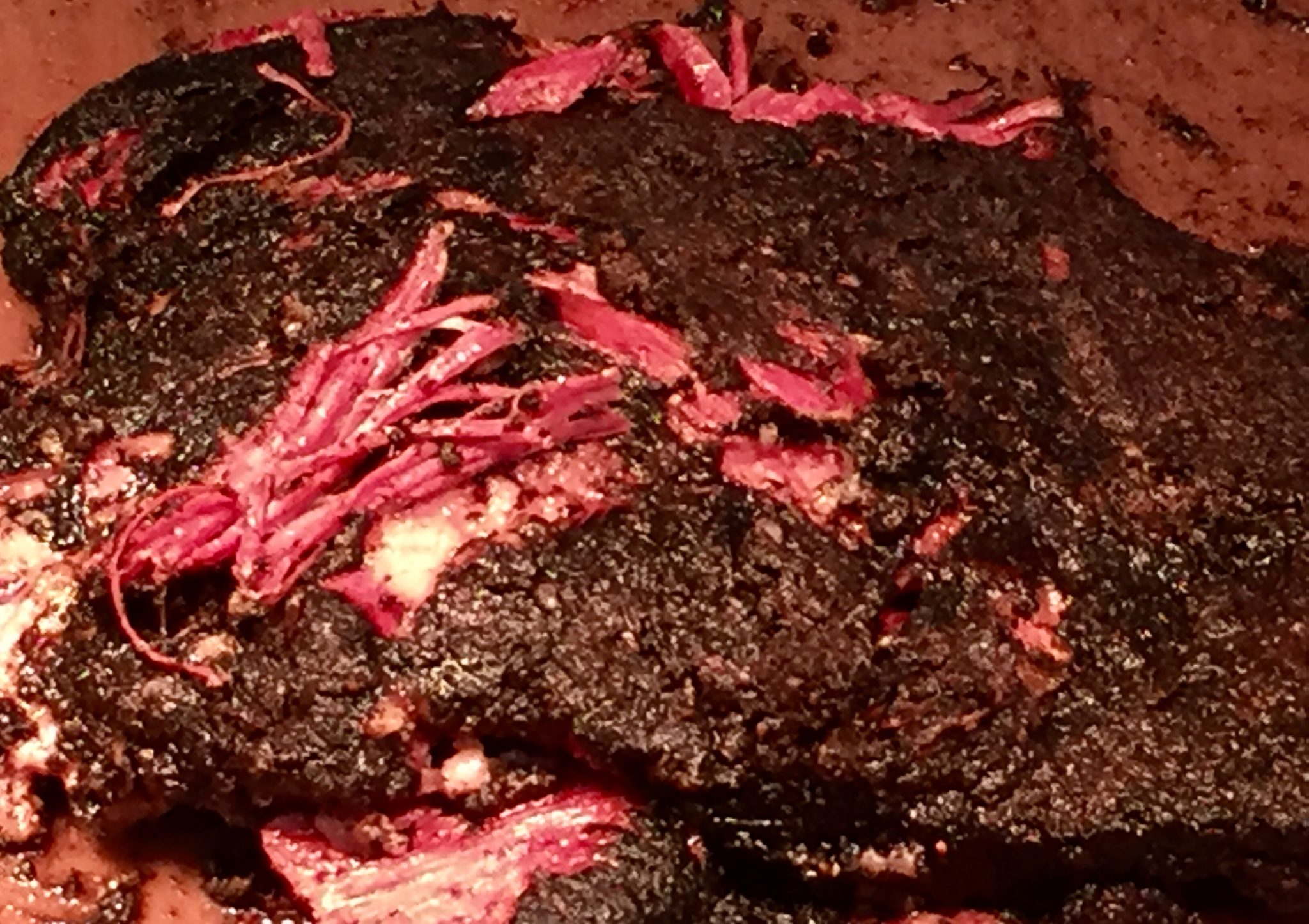 Succulent Pastrami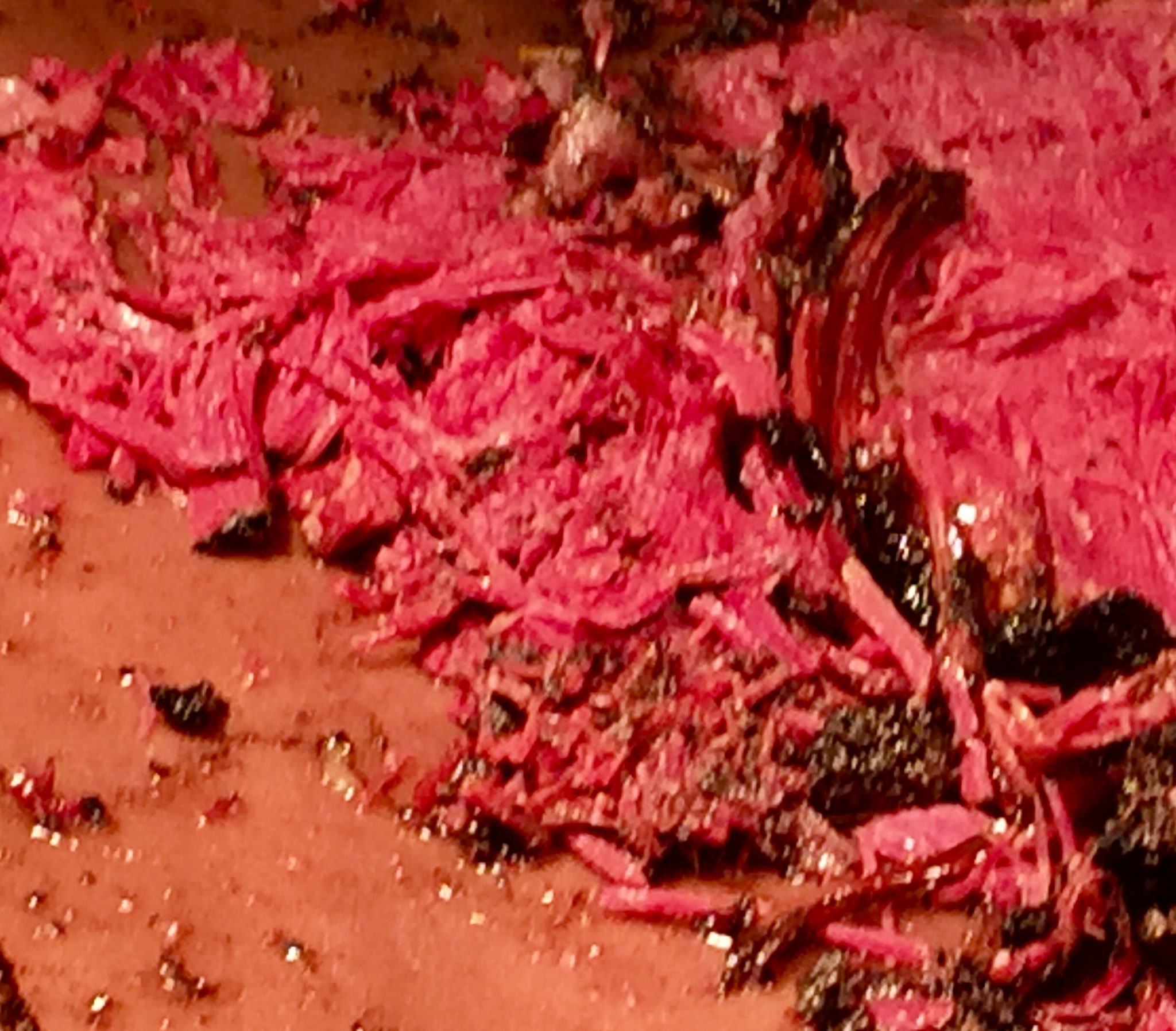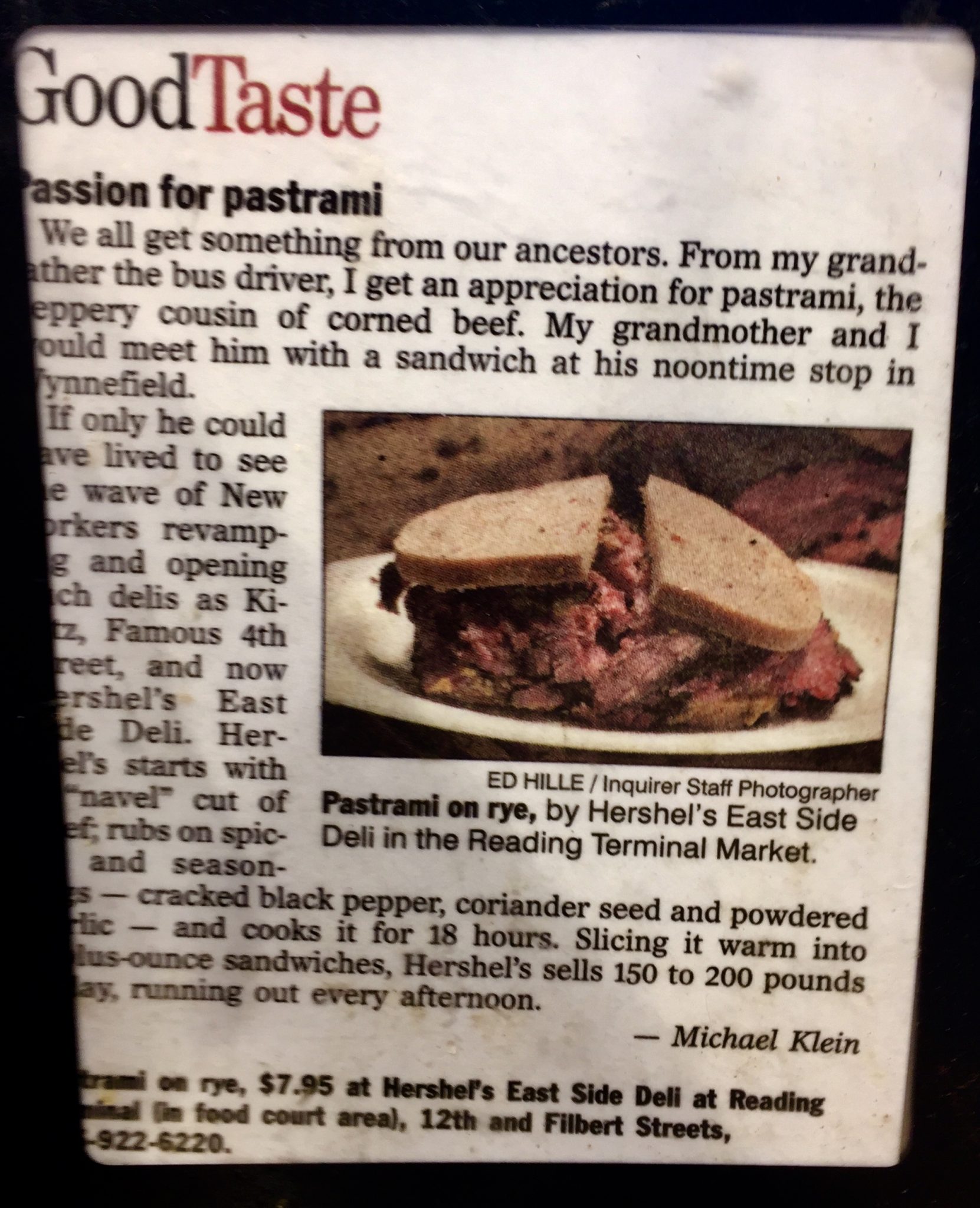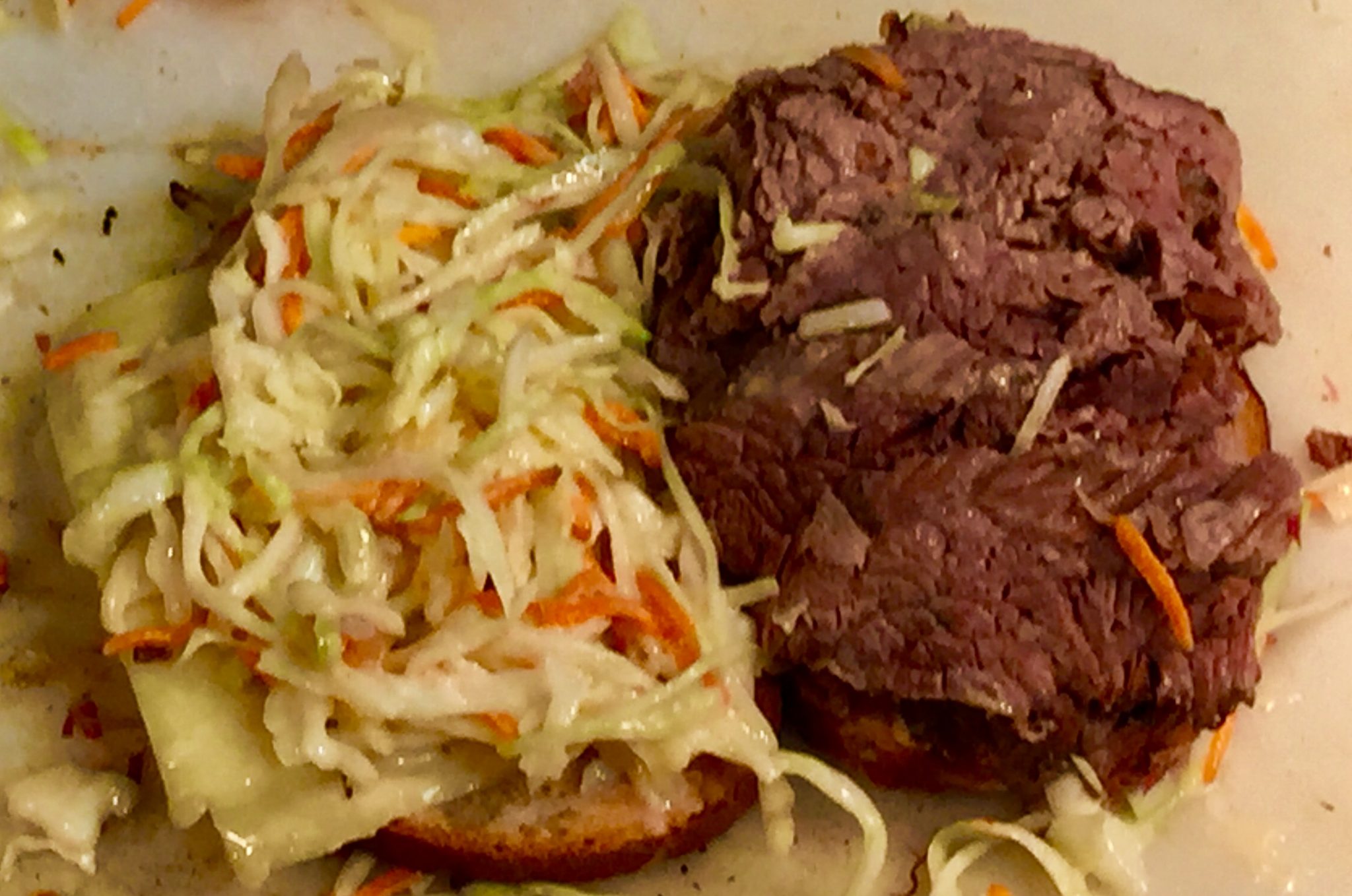 Brisket, Swiss and Cole Slaw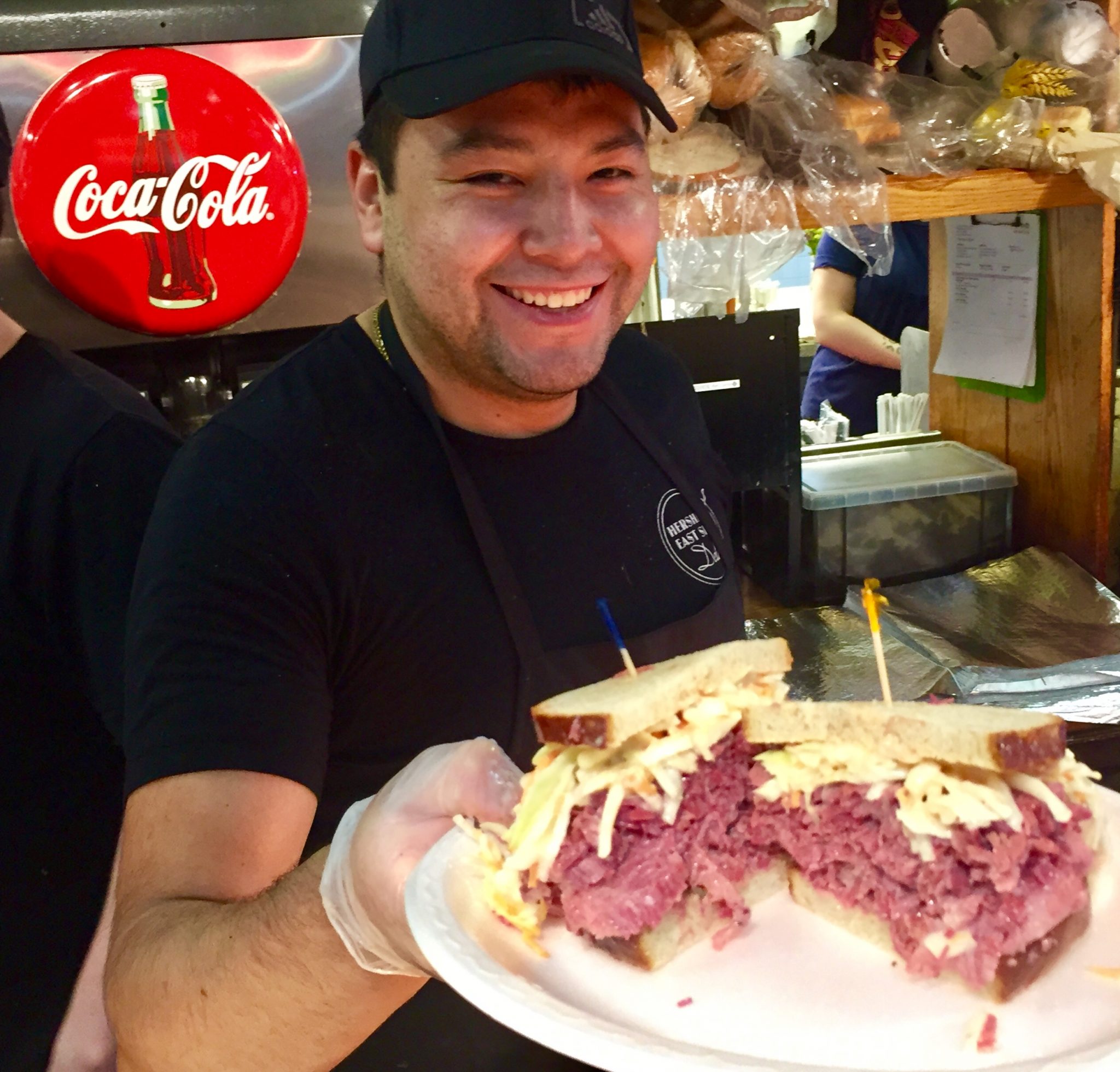 Corned Beef on Rye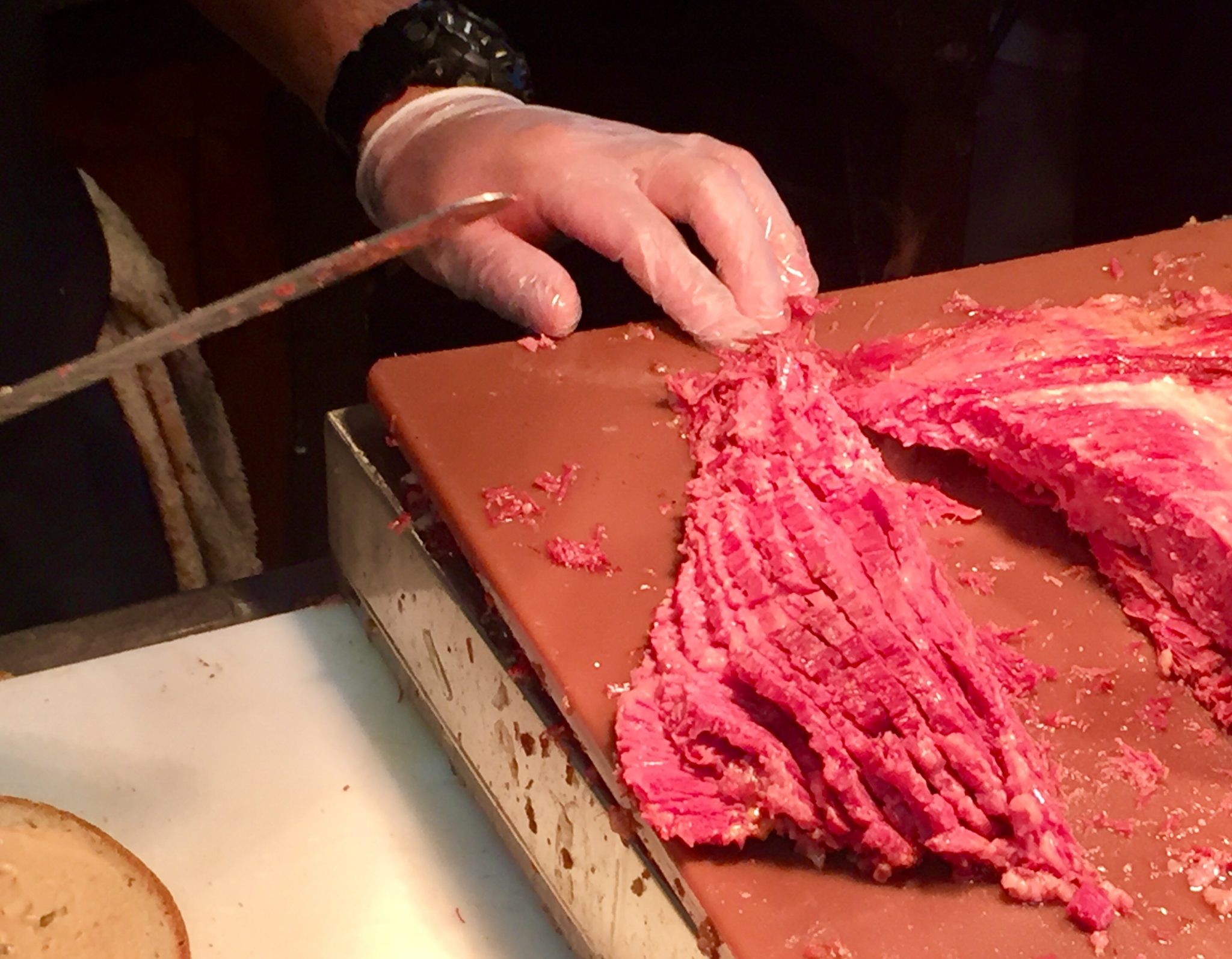 Tender and Juicy Corned Beef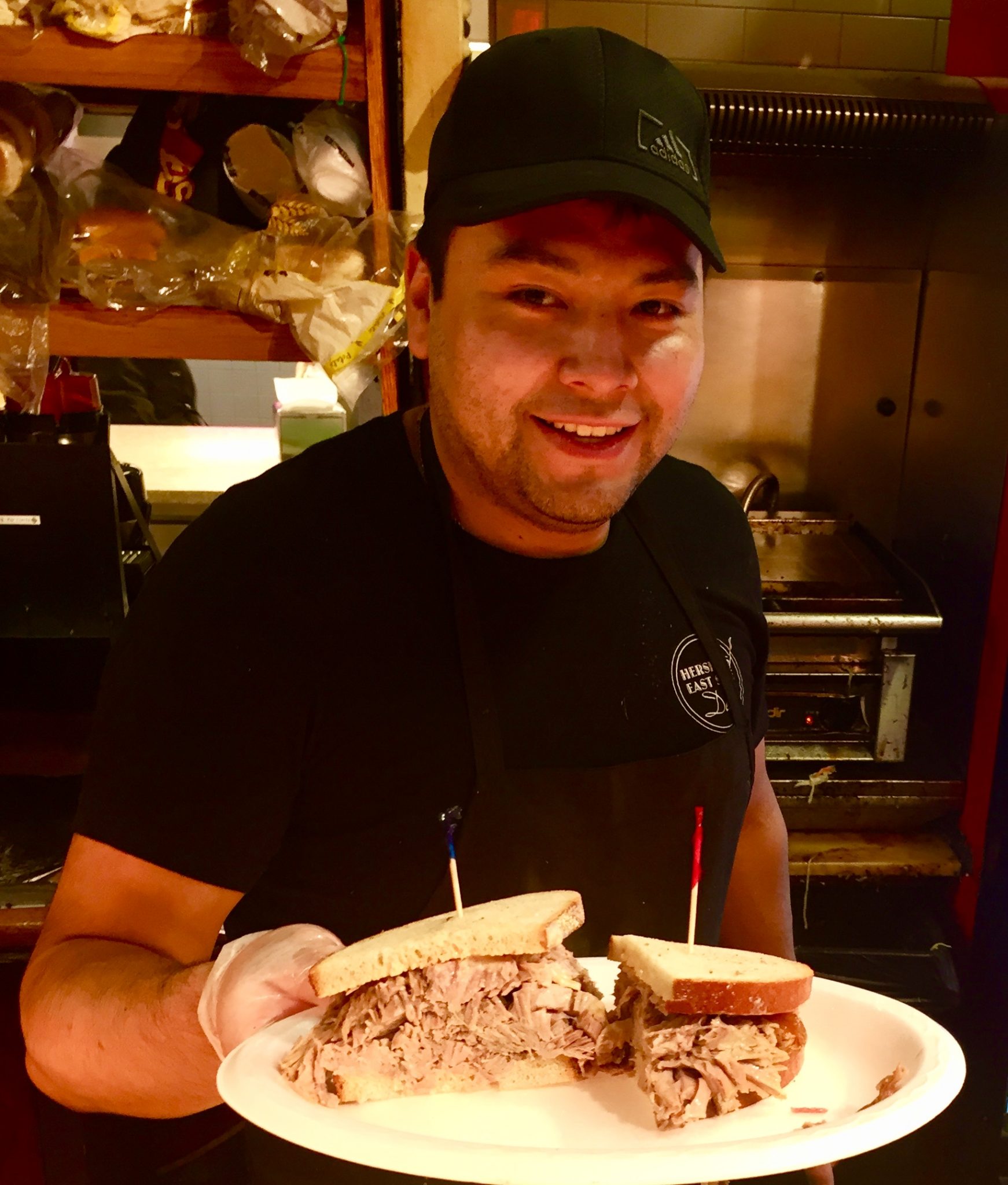 Straight up Brisket on Rye
The consistency of the food and service is what draws us back time and again. Until you experience this for yourself, it's just another opinion coming from us. Opinions to some degree have a lot to do with timing. Perhaps one day something is off…however I do not write about anything that has not gone through the consistency test. You can Google Hershel's and like any restaurant there are tons of reviews. Here are just a few I have picked off the web.
***Hands-down best pastrami Reuben on earth including my favorite places in New York City.
***I ordered a pastrami sandwich with slaw on the side.The sandwich was oozing of soft, wonderfully cooked delicious meat. The meat had such an amazing taste to it-it actually was melting away in my mouth. The bread used was fresh and delicious as well. It was so packed with meat that I actually took some out of the sandwich to eat with a fork. The slaw was crunchy and fresh.
***So I have been to different Jewish delis around the country. I have been to many staples in New York city like Katz's and the Pastrami Queen. I have never found a better Jewish Deli than Hershel's any where. Their pastrami is so incredible!
Fortunately it was late and this allowed me to take some pictures of some more of the specialty and ethnic food choices there for the picking…and with happy and smiling faces at 6PM after a long day.
Here goes…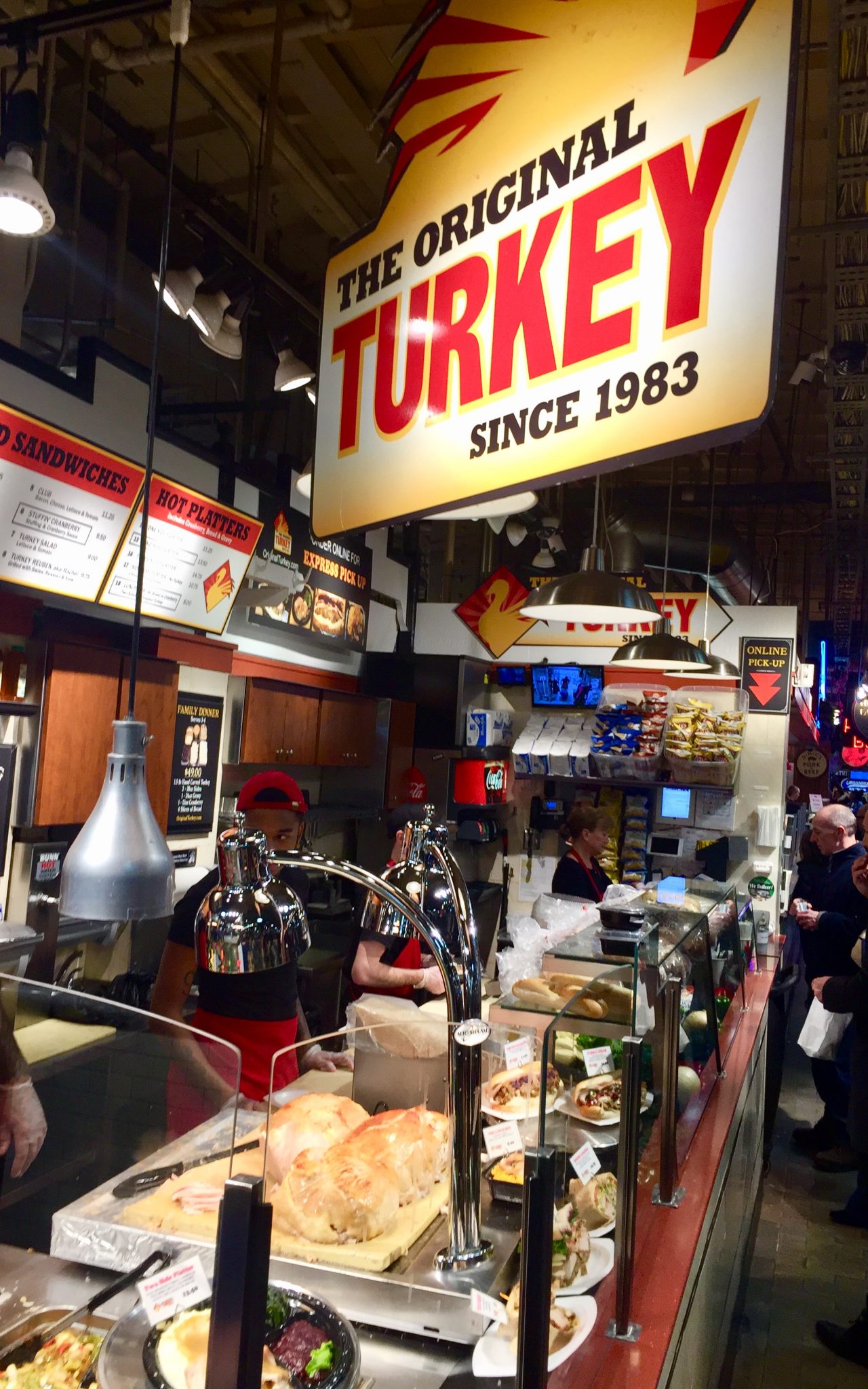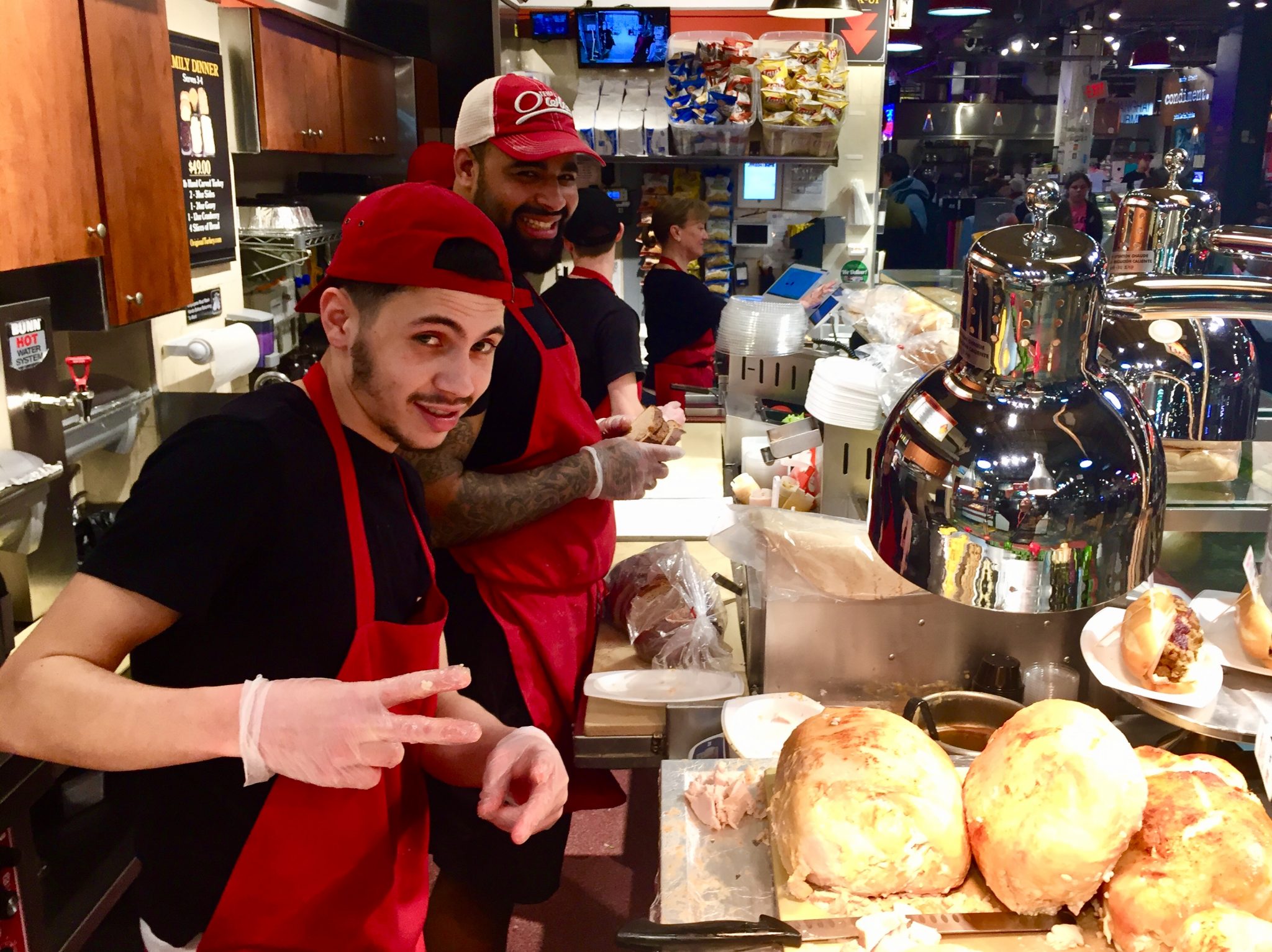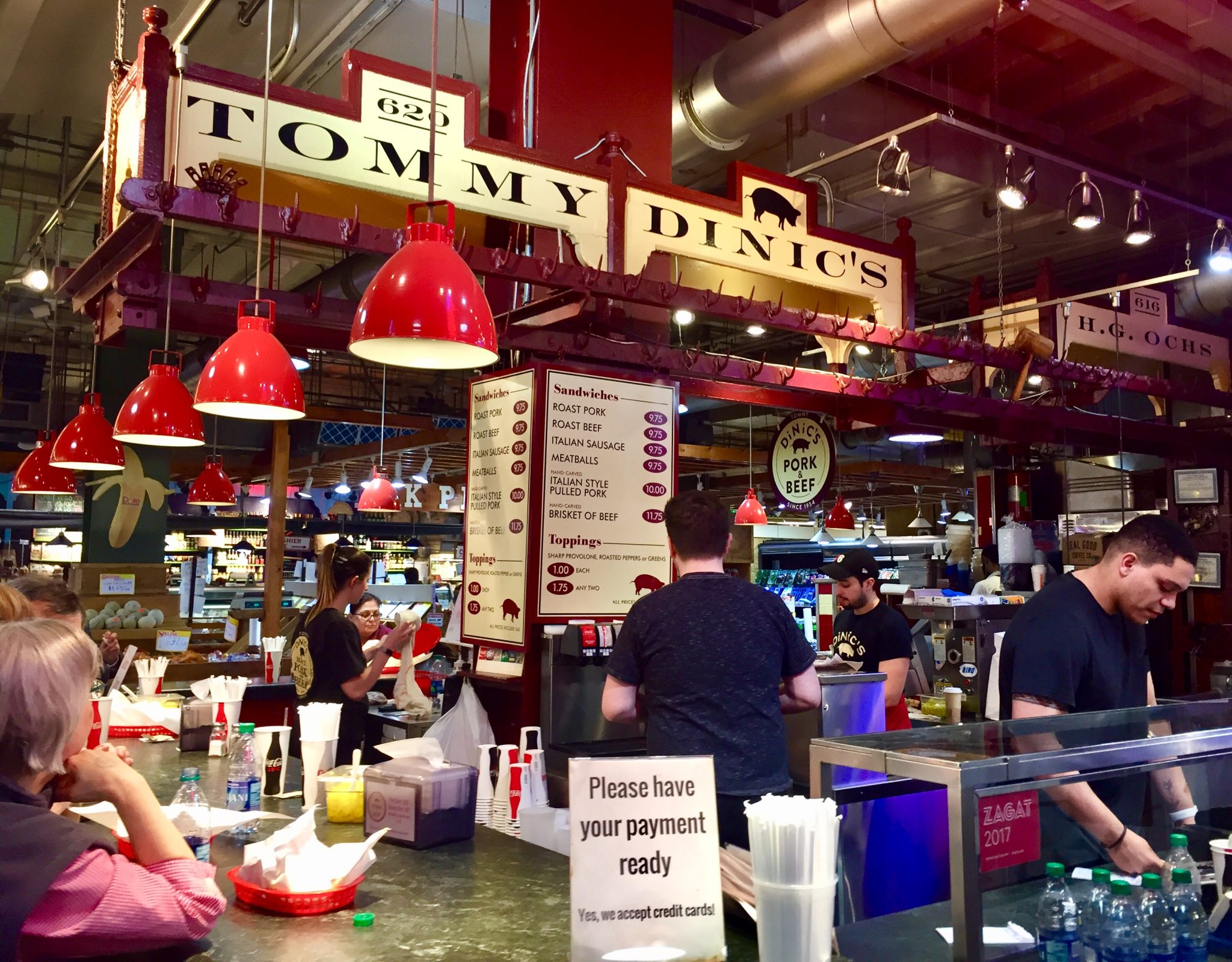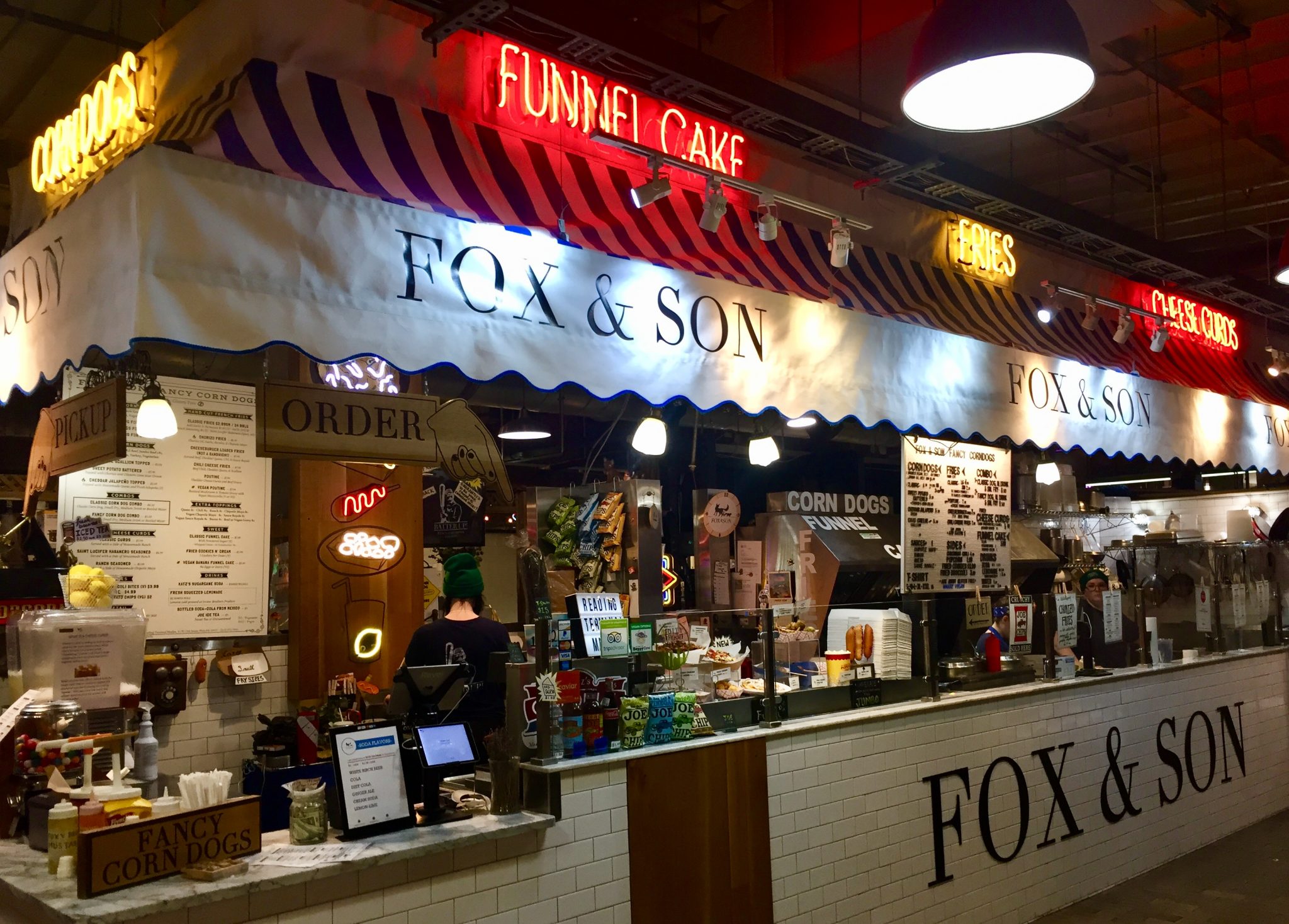 Nothing signals the imminent arrival of spring quite like the Philadelphia Flower Show.
A staple in Philadelphia since 1829, this annual blockbuster show — which is the world's oldest and largest indoor event of its kind — draws more than 250,000 people to the Pennsylvania Convention Center in Center City Philadelphia every year.
Each year, a new theme energizes participants and visitors. The theme for 2019, "Flower Power," celebrated the impact flowers have on society in the year of the 50th anniversary of Woodstock.
Take a day trip: For sure worth the 2.5 hour drive for us coming from East Norwich on Long Island…from Manhattan maybe 2 hours. Since today is the last day, you'll just have to plan a trip next year. Trust me…have I ever lead you astray?
On that note…Sandy and I wish you all sincere Love, Peace & Happiness wishes…in that order!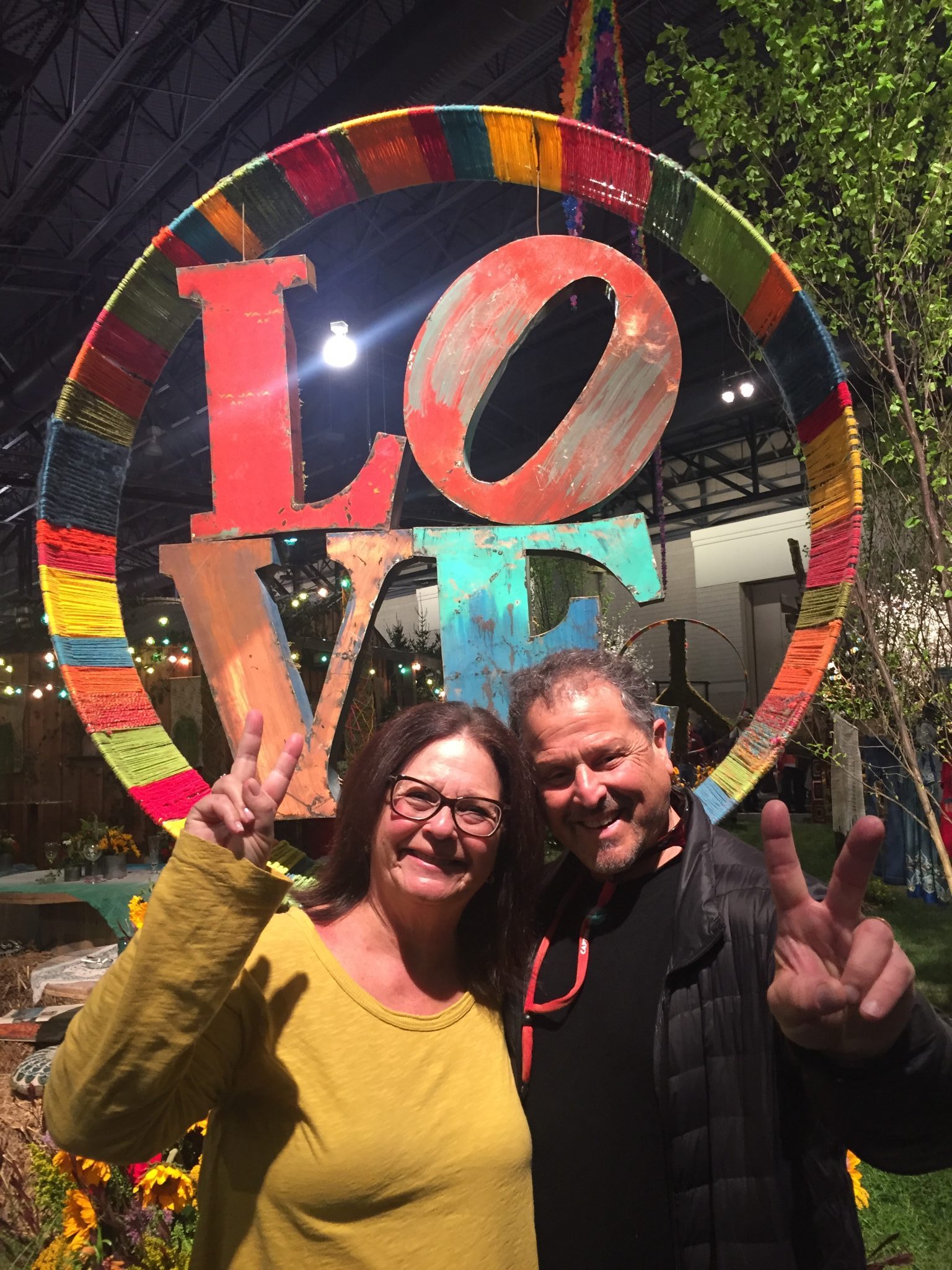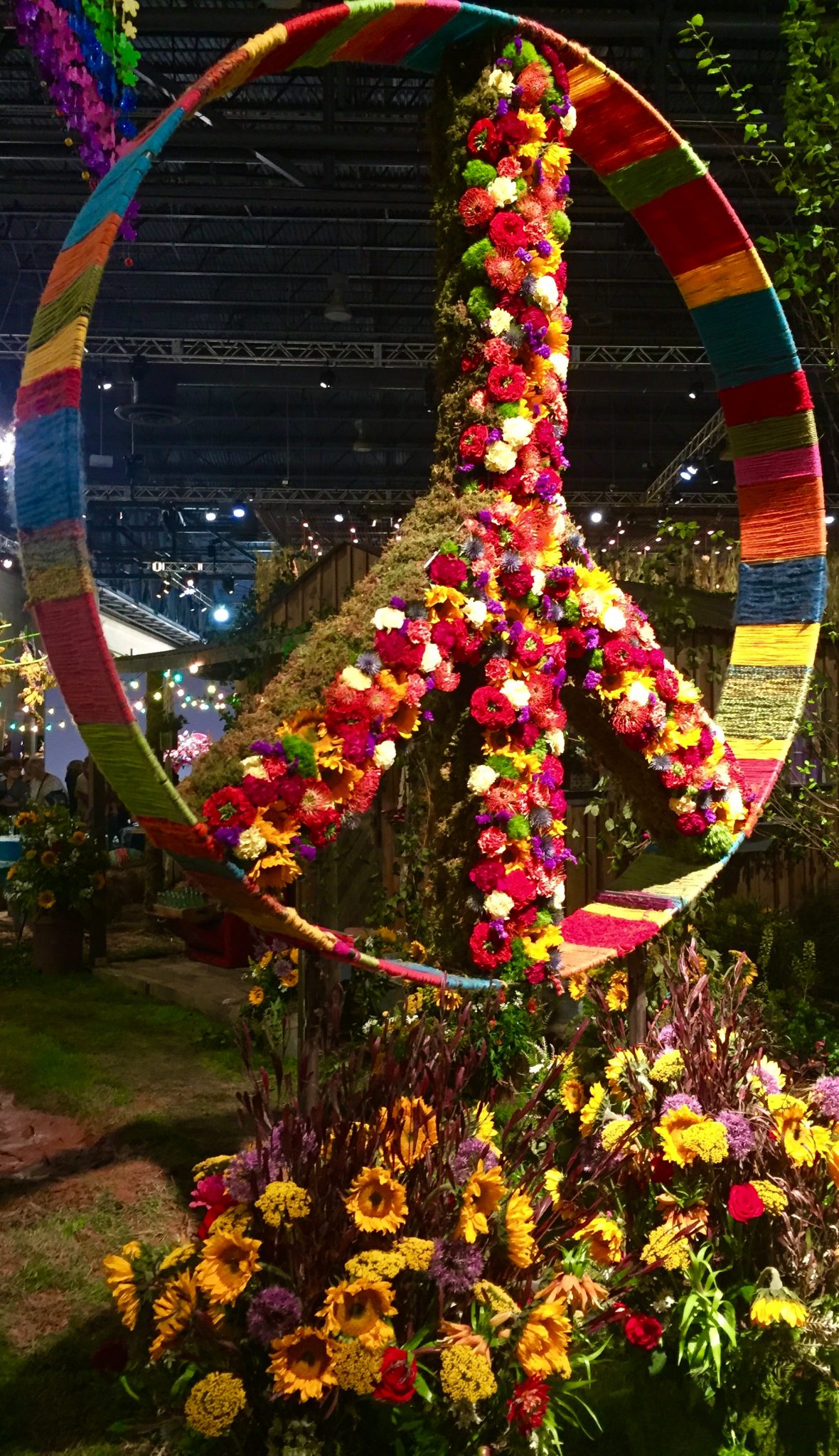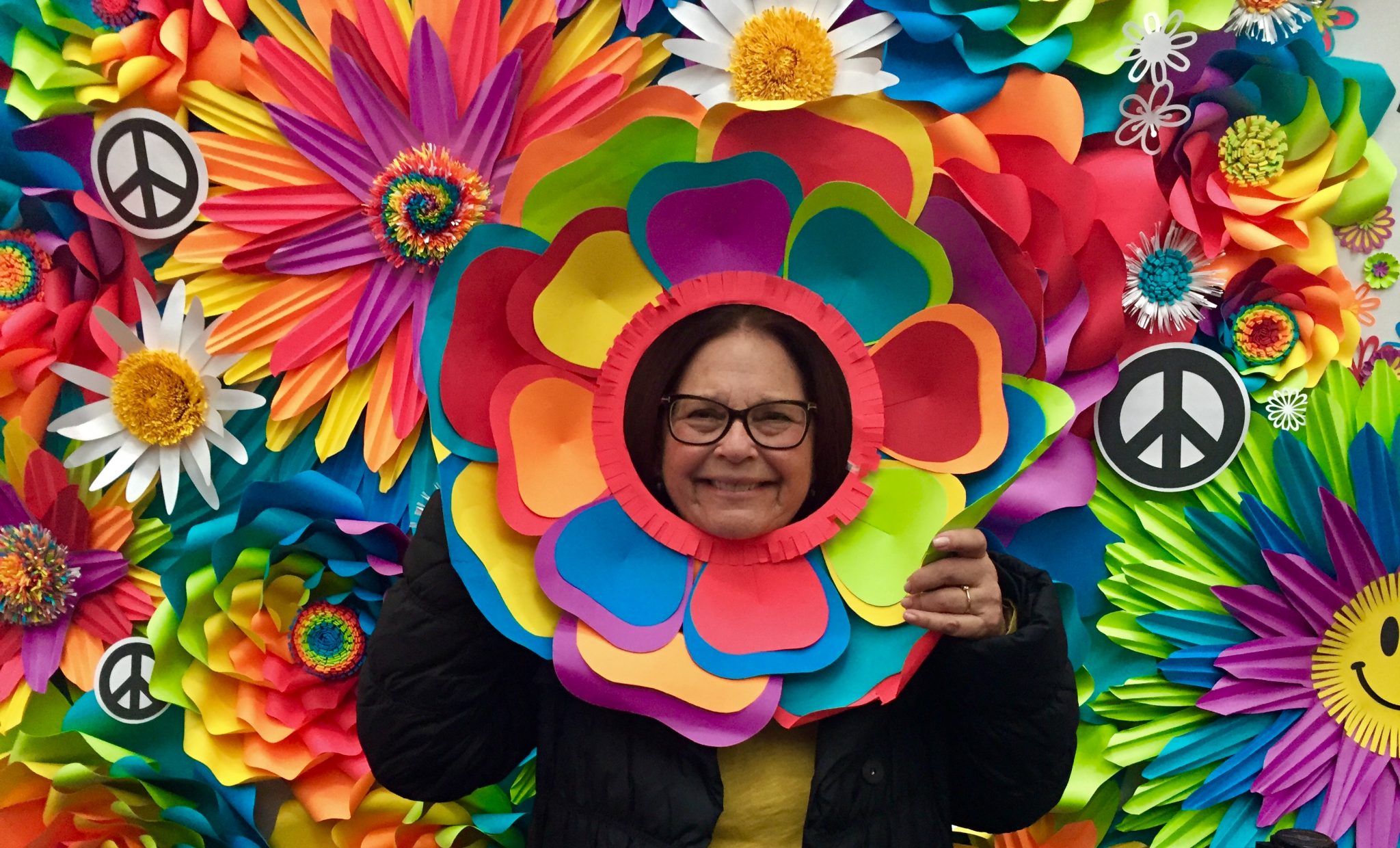 Please…feel free to comment below. We love your input and/or suggestions.
Until next time,
Mangia Baby!
Bert