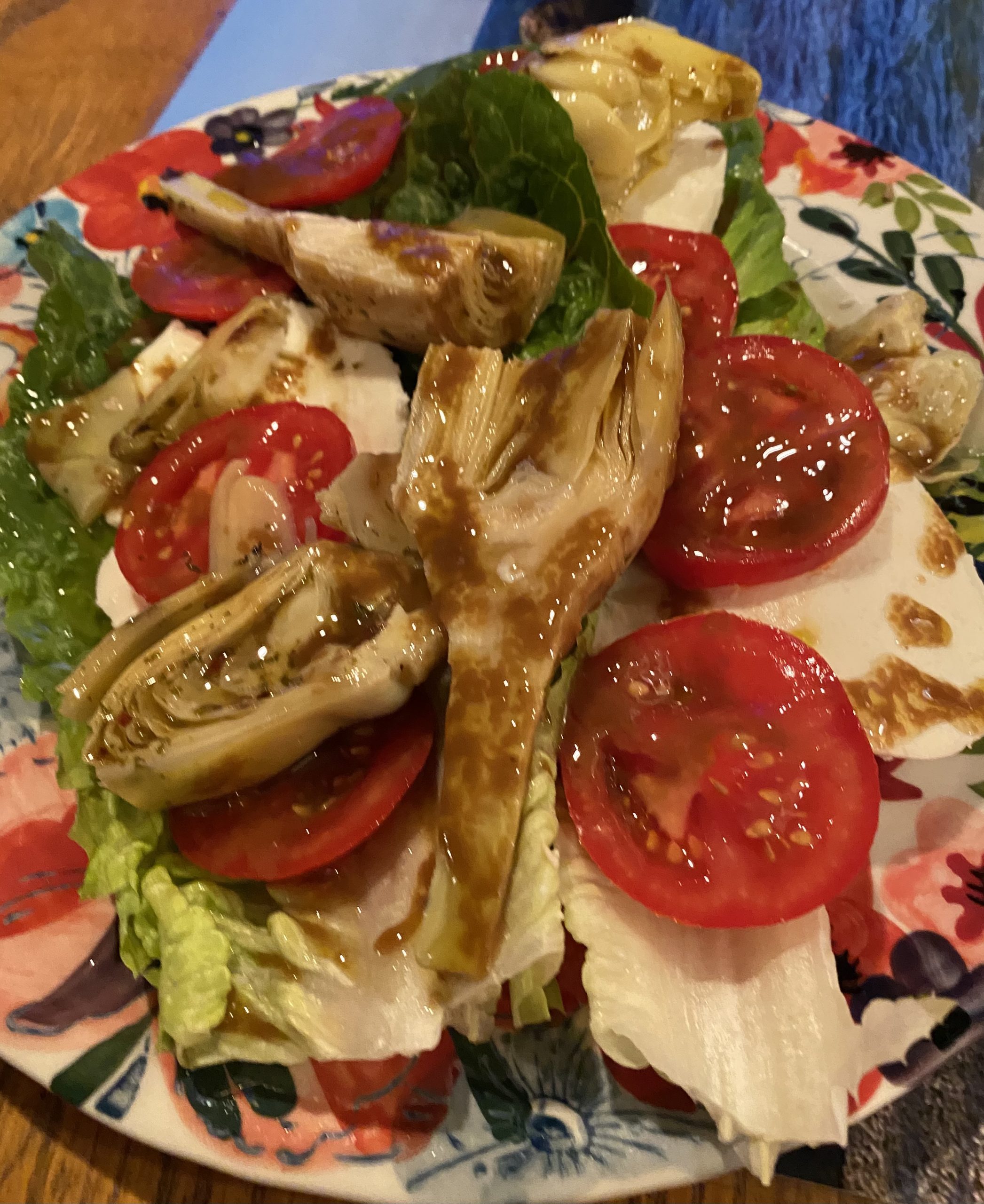 It snowed pretty hard the other night…so Sandy & I decided to eat at home. It was easy enough. Who doesn't like fresh mozzarella with tomatoes?
Question was…served with what? Sandy decided on a couple of BetsaPasta Famous 🙂  meat-a-balls from the freezer…and after perusing the options in the fridge, I decided on marinated artichokes. Done!
It came out nice enough to post…so here's the dressing recipe…short and sweet!
1/4 cup EVOO
2 tsp. Manodori Balsamic …or any other (must be) fabulous balsamic
2 tsp. white raspberry infused balsamic glaze
1 Tbsp. Dijon mustard
Pinch Kosher salt and 2-3 turns from a fresh pepper mill
Mix vinegar's, mustard salt & pepper in a bowl…then add oil.
Stir until dressing is totally emulsified and thickened
Drizzle over the below ingredients:
-3-4 Romaine leaves laid out on your plate
-3-4 thin slices fresh mozzarella
-3-4 tomatoes (depending on size and how much you love your Campari tomatoes:-)
-Artichoke hearts and-or stems (sometimes hard to chew outer leaves tossed)
Please note: It's winter time and my go to winter time tomato is Campari, They are readily available in your local supermarket! Trust me 🙂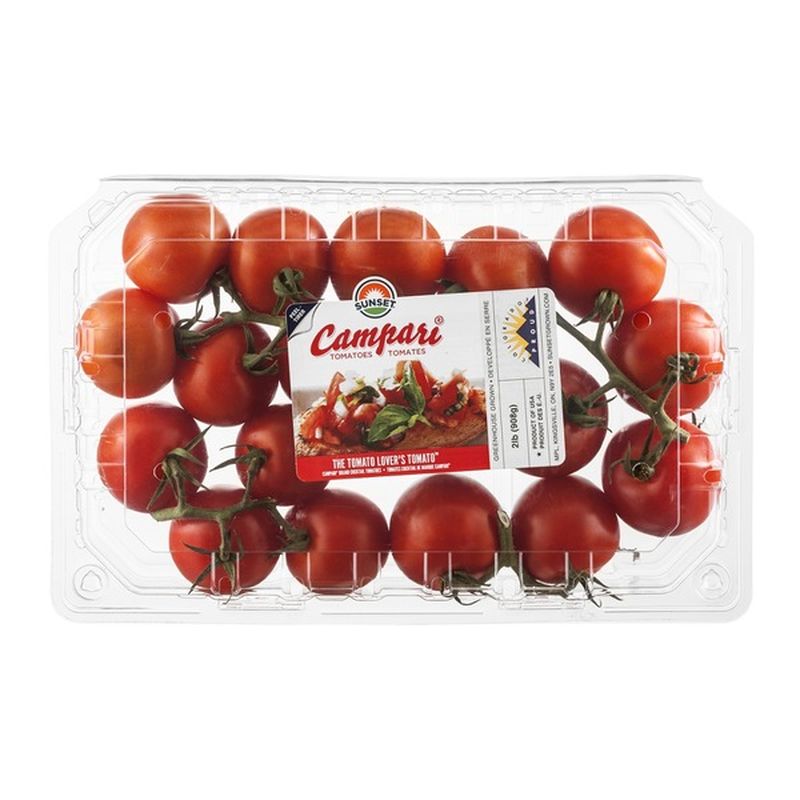 Mangia bene'
Chef Bert
Comments always welcome …directly below…