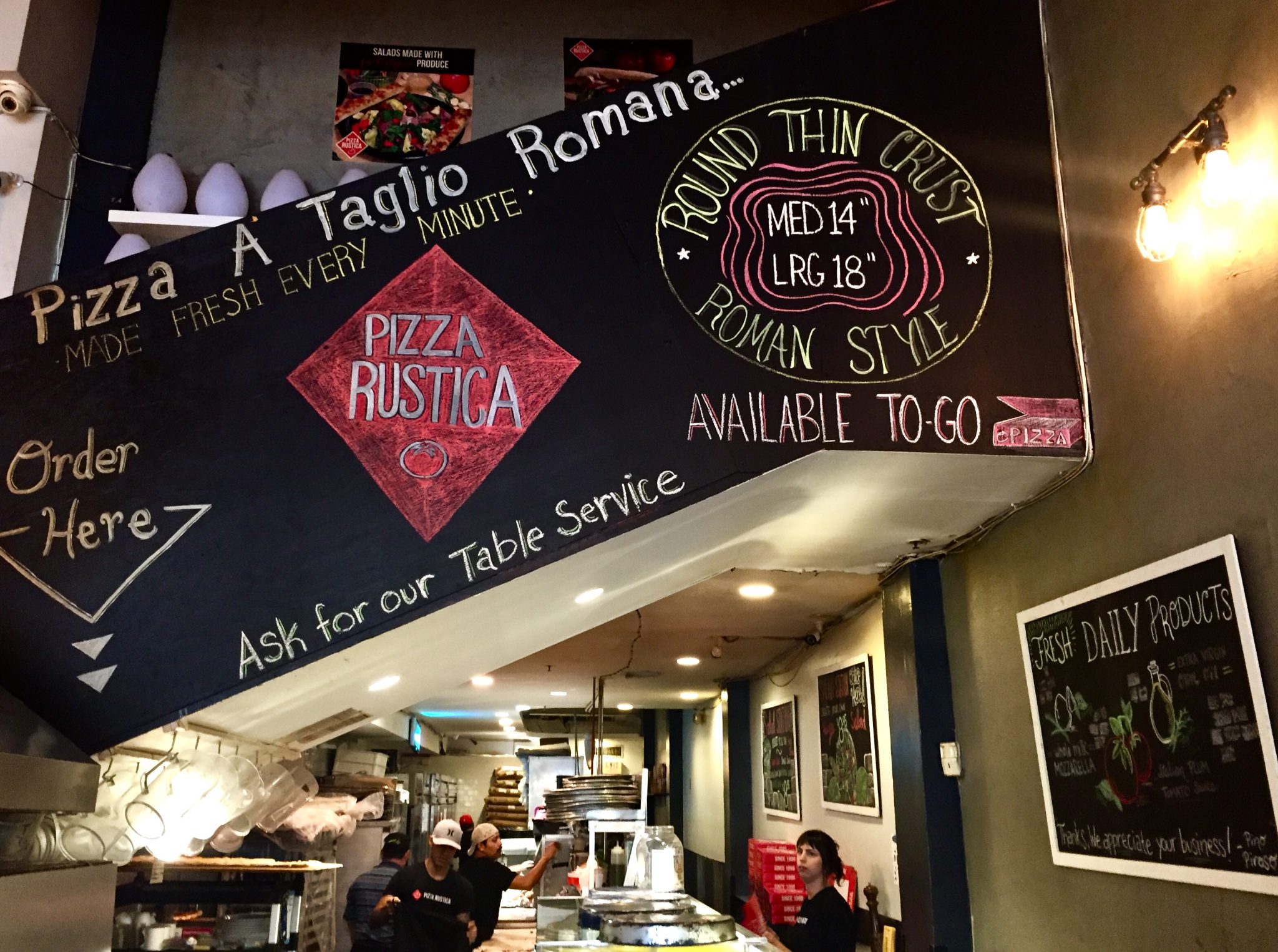 Independent Pizza Rustica Customer Review:
I have to say it again! Unbeliveable pizza!!! This is my second review. Unlike other "2nd reviews" there was no change of opinion. Pizza Rustica is simply the best pizza in the world (just the opinion of me, my two boys, my nephew, dad and brother-in-law…plus one of best buddies when we came to Miami some 7 years ago). Its sooooo good. And at around $5 for a giant square. C'mon man!!! Its just too amazing. Nothing comes close to fantastic taste/value and stomach satisfaction. On one hand I'm glad there is not Pizza Rustica in Toronto (I'd be a whale). Actually there is a "Pizza Rustica", but they only used a name. I tried it once…it was OK, but it was not "The real Pizza Rustica".
I think most of you would agree that reading a review like this from a customer would for sure get you in there for lunch or dinner.  Every restaurant has it's reviews and of course all you have to do is look at the reviews and make your own decision. In addition to the positive review this customer gave, consistency is also one of the most important factors that will keep customers coming back again and again…and it's this consistency that keep us coming back…not to mention the extra napkins 🙂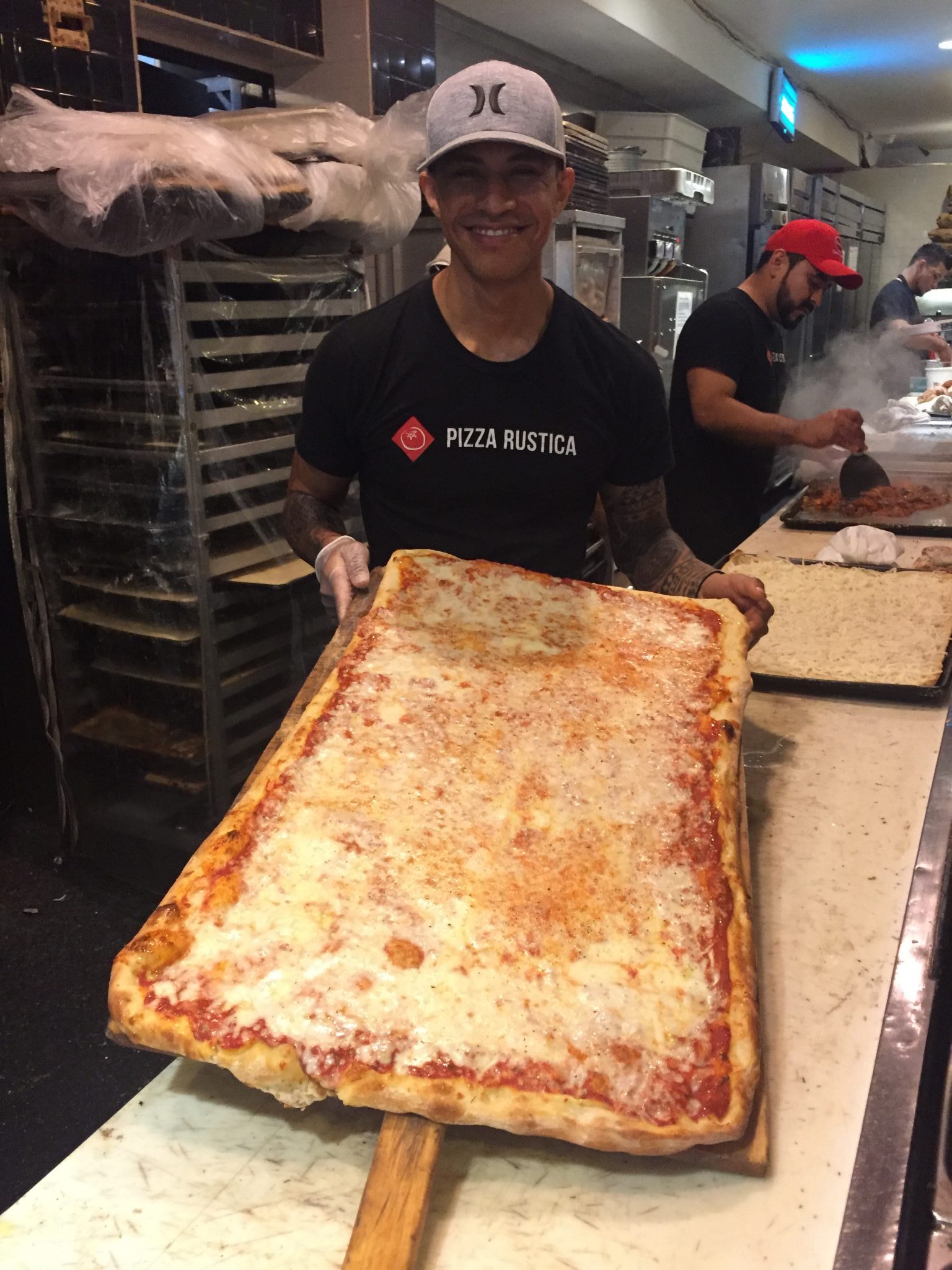 Meet a smiling Carlos!
When starting off our day in Miami, we look forward to the ever evolving Wynwood Art District. Known for its many colorful graffiti art  murals, Wynwood is one of the city's most happening destinations in South Florida. Wynwood Walls is an outdoor museum showcasing large-scale works by some of the world's best-known street artists. The surrounding streets have converted warehouses housing craft breweries and funky art galleries.
At the same time, we like to walk the Lincoln Road Mall and stroll about looking at the shops. To be 100% honest, It's also the home of our favorite pizza spot when visiting Florida…ie…PIZZA RUSTICAhhhhh! For several years we have been coming here and it wasn't until now that I decided it was time to write this review. Why? The timing was such that I just happened to run into a smiling and sincerely happy Pino the proprietor.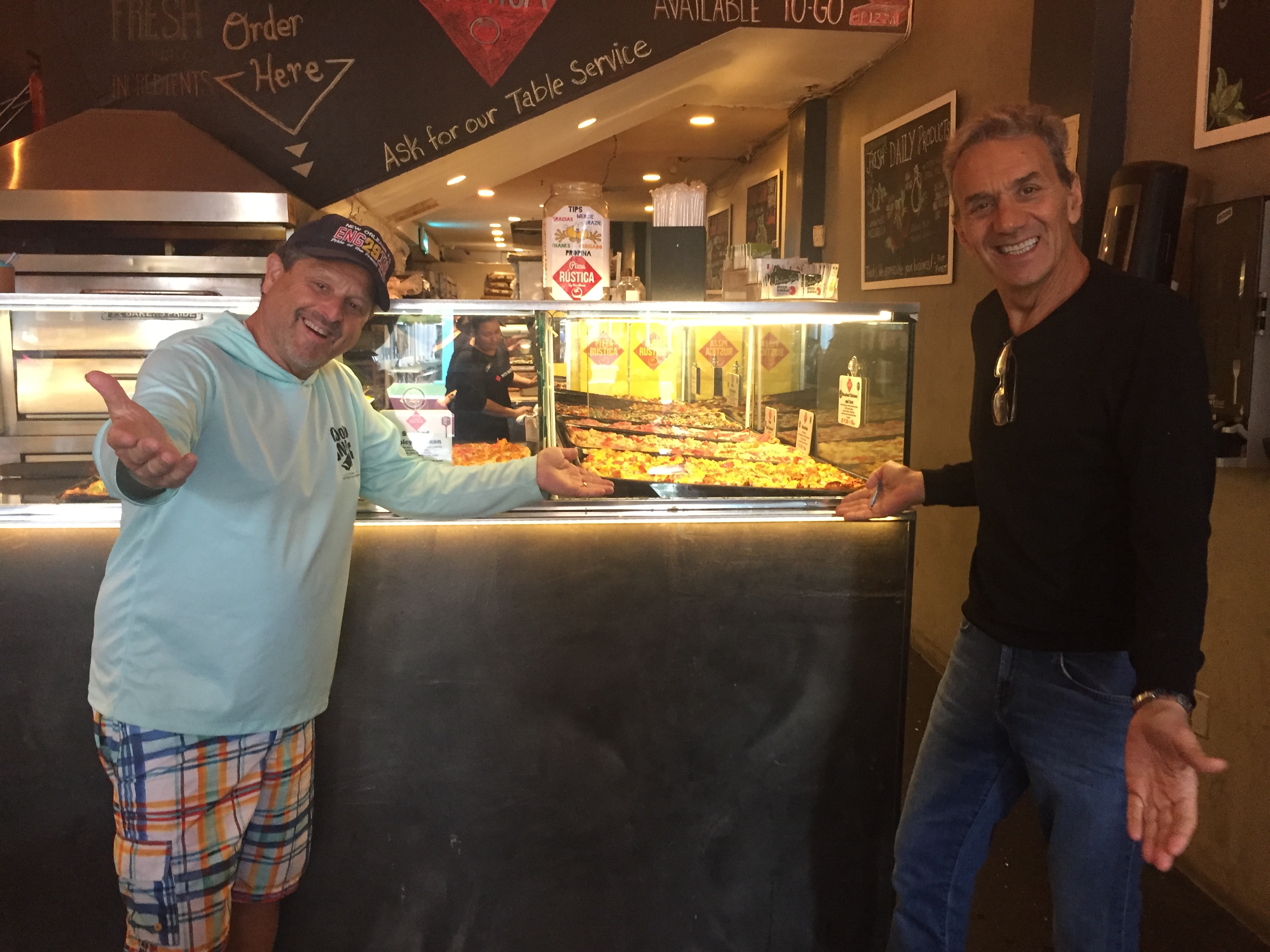 Bert & Pino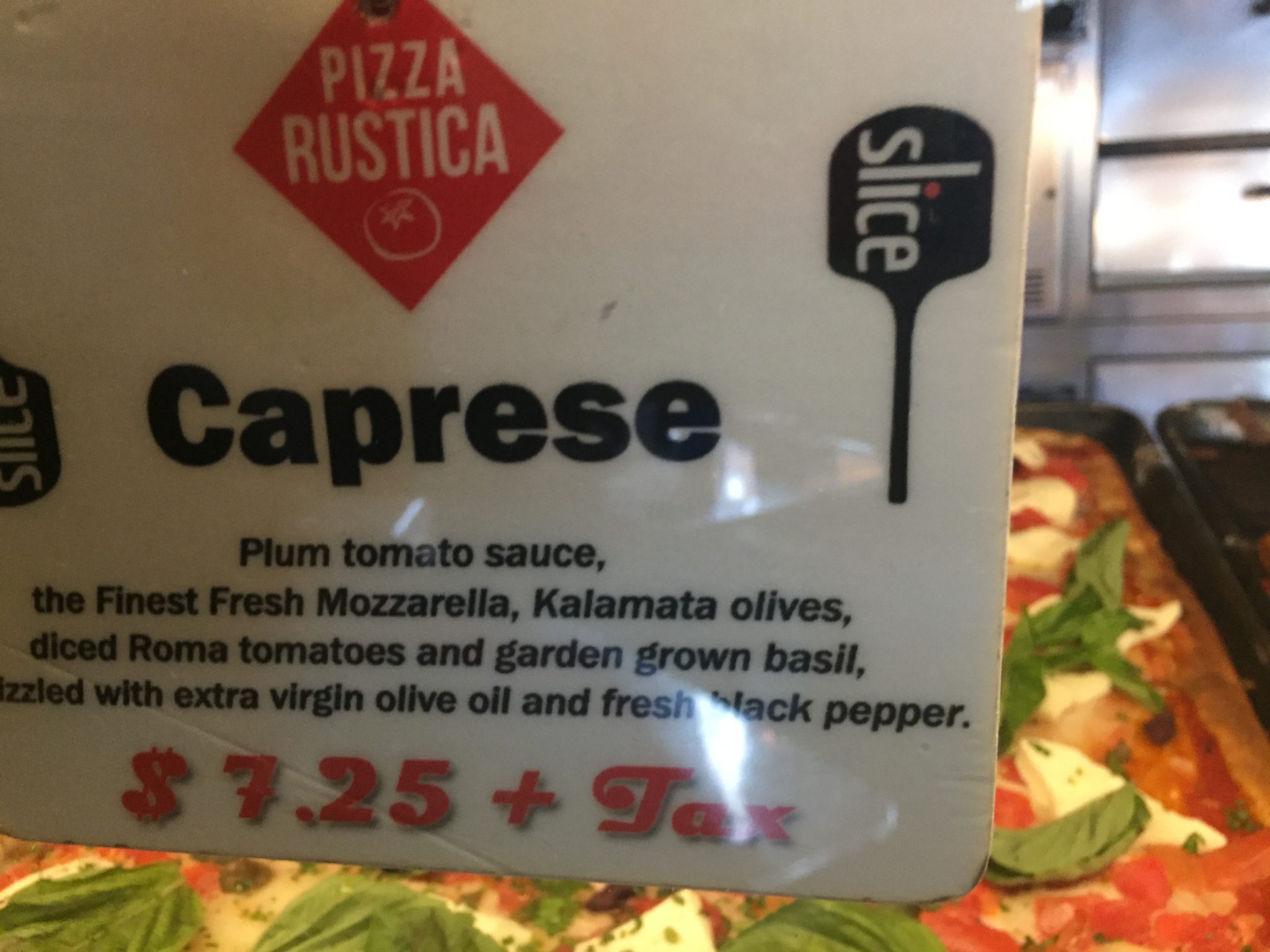 I have to say one of my habits in running into the owner or manager of any pizza restaurant is to get the lowdown on the flour. By now you know my concern with bromated flour in pizza.  
So gracious was Pino that he quite proudly brought me towards the back of the restaurant to show me the bags of beautiful King Arthur (unbromated) flour used to make their pizza.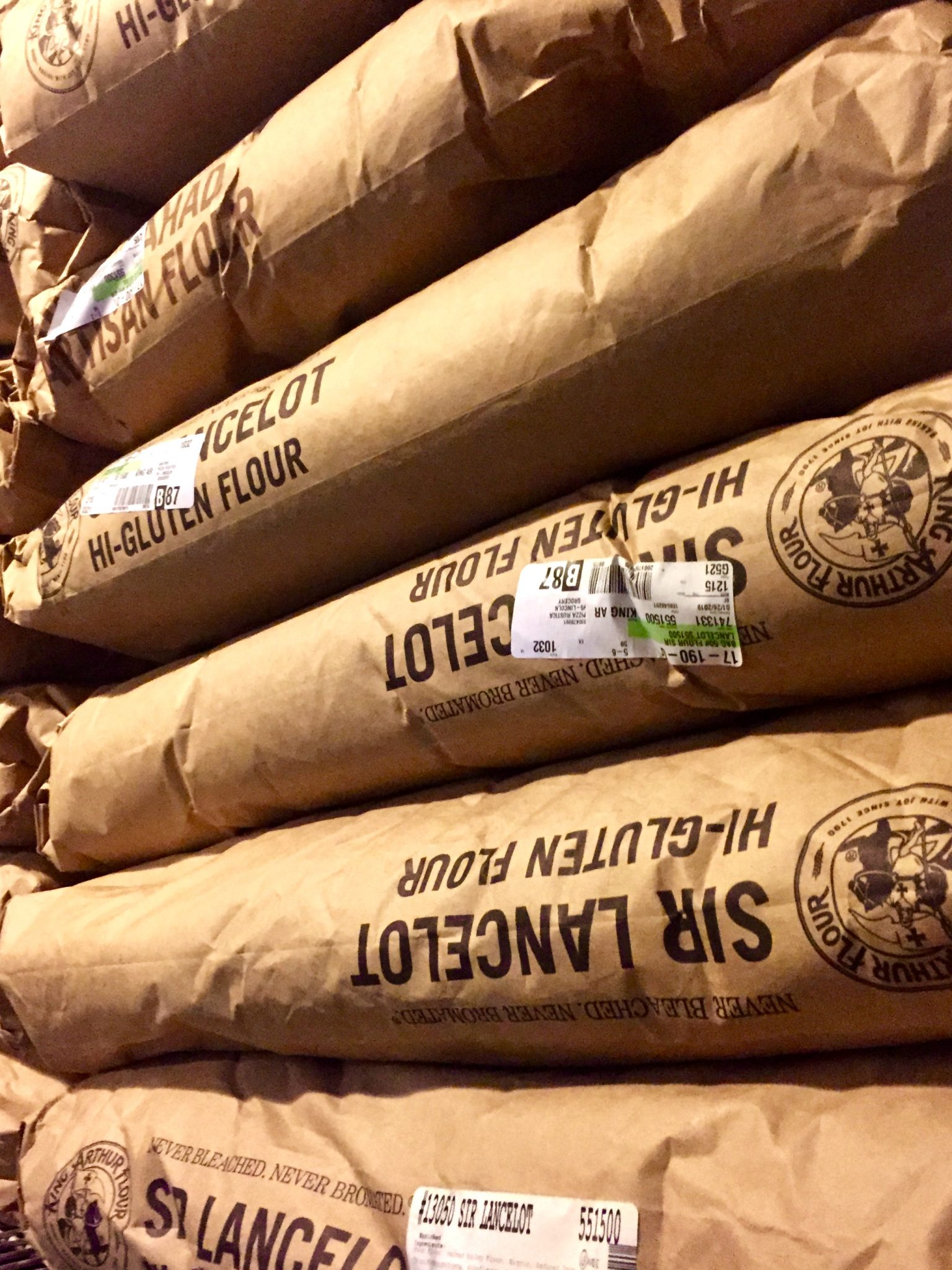 As well, he proudly pointed to all the cans of Italian tomatoes they use and that's really all I needed to know.
Knowing the tastes we experienced in the past and seeing the ingredients I was not able to see on any prior visits convinced me that not only is this pizza the best taste and texture around…it is also among the healthiest.
What more could you ask for? Pizza Rustica uses Italian tomatoes, unbromated*** flour, extra virgin olive oil and the pizzas are topped with healthy and unique ingredients like seasonal organic produce and natural chicken breast. Salads are made the same way. The produce is sourced daily, and they only use 100 percent whole milk cheeses.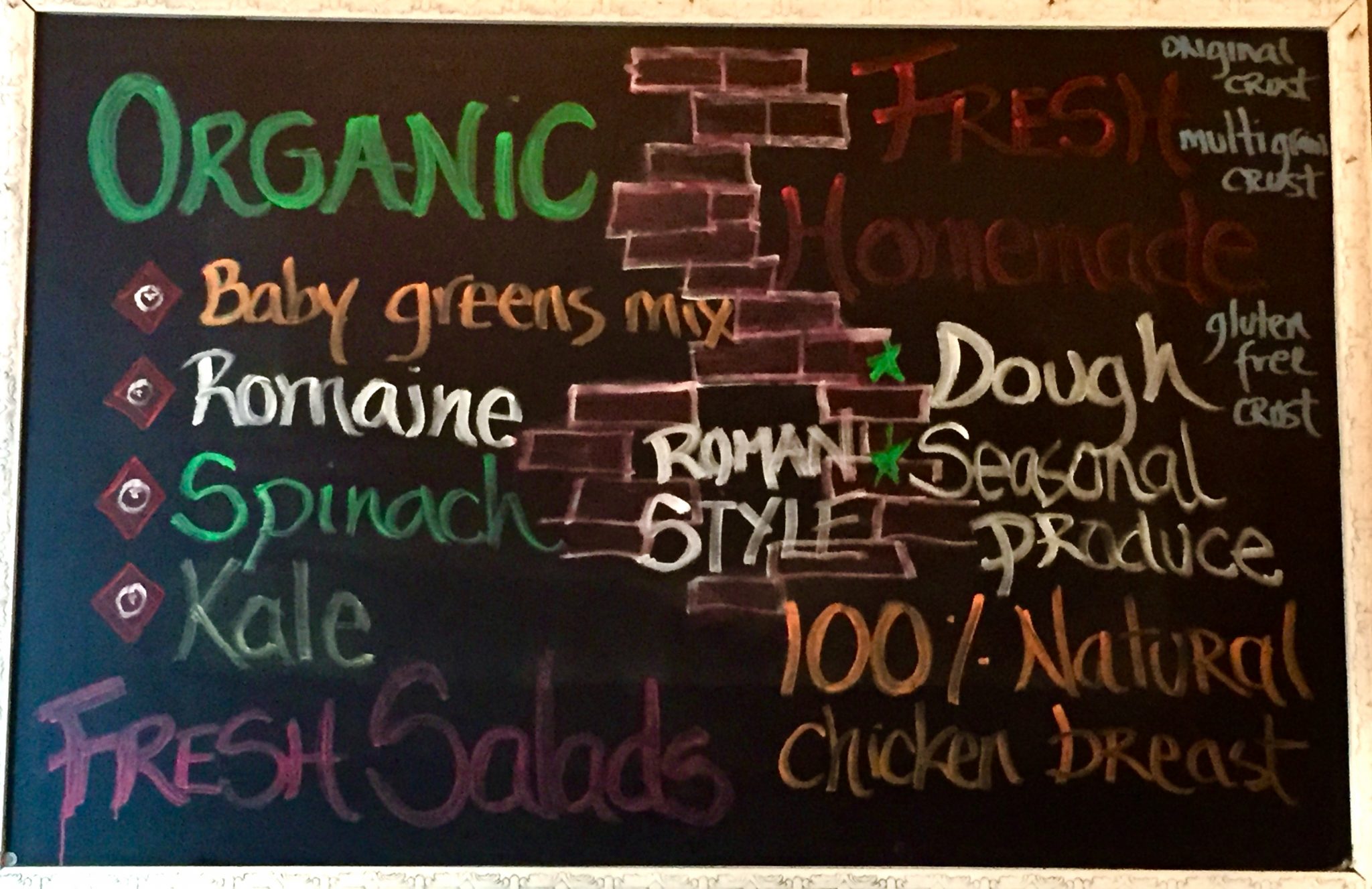 To Pino…We say thank you for the tour and we look forward to seeing you and your most happy staff all again soon! You know what they say about happy people…Yes?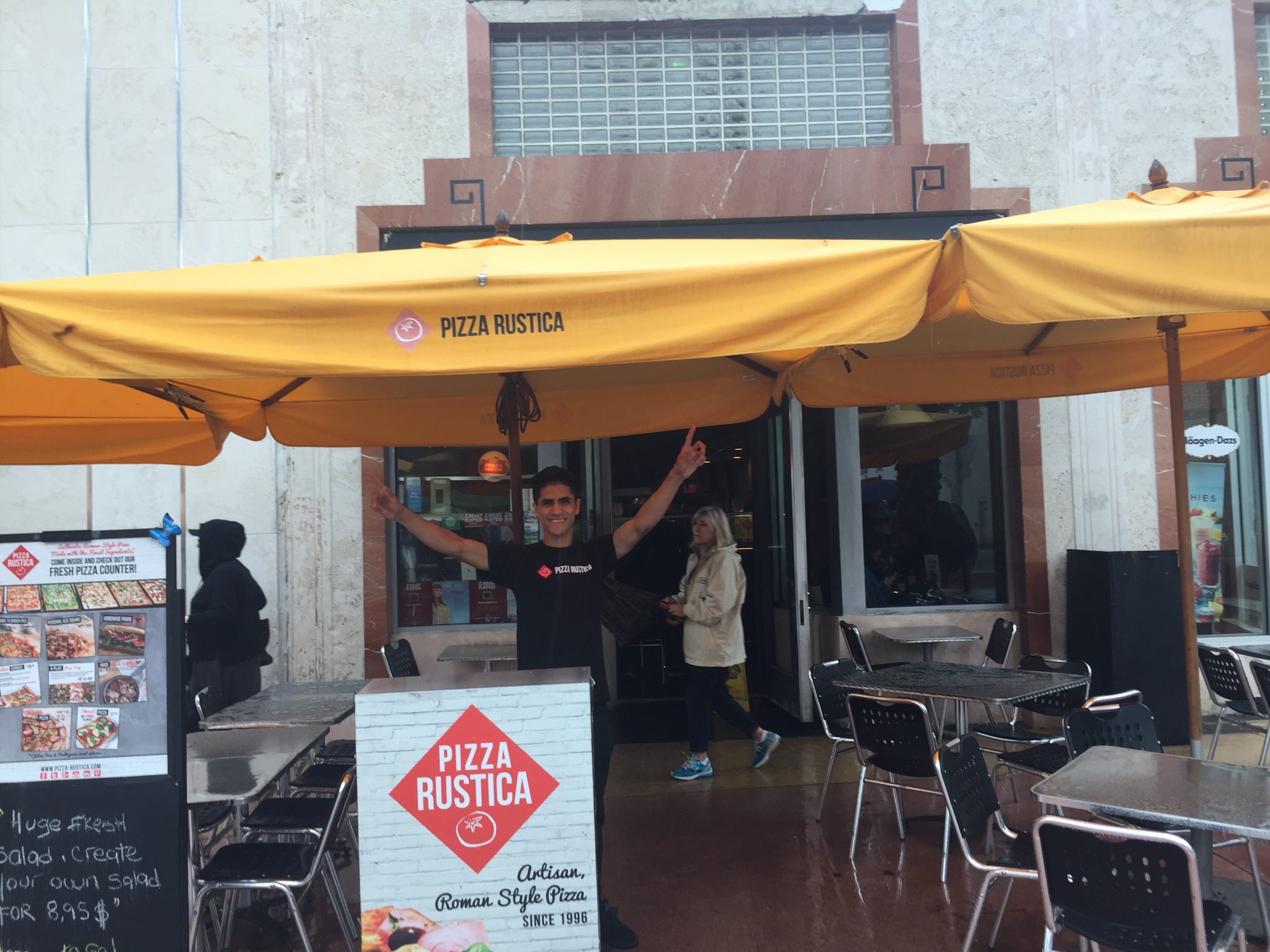 Hello Rene'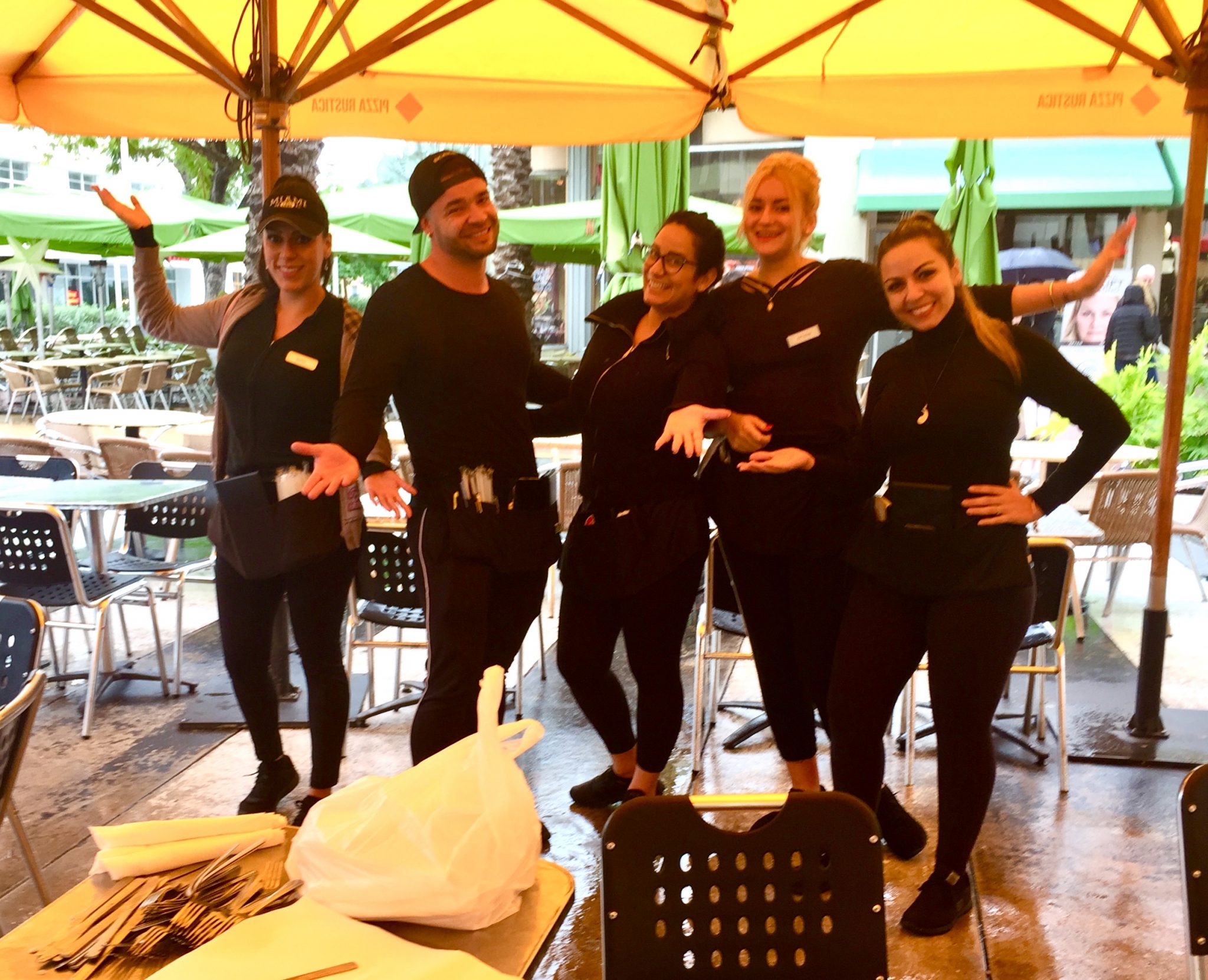 Say Hey to Maria…Mario…Ana…Roxana and Natasha. You know what they say about happy people…Yes?
On the way home, another must stop is Zak The Baker.
Truly Fabulous Food & Art Finds in Wynwood, Miami, Hollywood & Liberty Park, Florida
Mangia Baby!
Bert
Unbromated flour*** Google "bromated flour in pizza" and educate yourself.
As usual, hope you enjoy the read and we would love to hear your comments and/or suggestions in the "Comments" box below.