Bert with Chef Matt Marotto's Cryo Cream Creation…
There's something very special and unique going on at The Renegade Crafts Fair, a worldwide showcase that attracts hundreds of thousands of attendees in a dozen cities across the USA and in the United Kingdom. It's simply like no other 'crafts' fair you have ever attended unless, of course, you have been to any of of them before. Plain and simple, virtually all exhibitors here are unlike others at most crafts fairs as there is simply no 'schlock' (Yes…there is such a word as defined in the Merriam-Webster dictionary). Additionally, there exists a certain state of mind and vibe that needs to be appreciated for this gathering of 'designers, makers, doers and dreamers that define today's craft and design communities" and one that features exhibitors you rarely get to see gathered under one roof.
For me, along with the highest quality standards held at this show for all its exhibitors, it is the artisanal mentality that permeates here in the world of food. Whether it's organic, bio dynamic, sustainable. DOP (protected designation of origin as found in Italy) or just plain earth friendly, the authentic and certified mentality that exists in these food products is what opens my eyes wide.
I, unfortunately, didn't have enough time to complete the show…however in the 2.5 hours I did have…these were my phabulous phood phinds! Not to worry, We'll be back in Brooklyn next summer…and to be continued.
First, let me start with Burlap & Barrel "Beautiful Spices". These fellas travel all over the world…and to some unimaginable, in my book, places… to seek out spices that are different.
Meet THE Spice Experts
Their spices could be the same in name, however not nearly the same in quality, texture, flavor and taste…and there is a difference between flavor and taste.  Taste refers to our five sensitivities — sweet, sour, salt, bitter, and umami (a category of taste in food besides sweet, sour, salt, and bitter corresponding to the flavor of glutamates, especially monosodium glutamate)… while flavor is a "hedonic" sense involving smell, texture, expectation and level of pleasure.
I really can't write about how what I tasted could be applied in a recipe, however, I will say I've never seen or tasted such as assortment of unique flavors and their possible applications. Unique enough, however, to bring them to your attention. Thanks much for the tour fellas and continued success with your unique formula!
Log onto  @ http://burlapandbarrel.com and check out Ethan's spicy video

Next up…
Lakeside Maple Trail Mix by a Smiling Mark Jenkins
The story has it that Mark (I think he'd prefer that to Mr. Jenkins) started selling his super crafted product out of his back pack at local music shows and then ultimately wound up selling out of his products at local farmers' markets. Now he has made it to the premier crafts fair in the USA. Hey Mark…half my bag is gone one day later. Shoulda gotten more.
See you soon at the Fancy Food Show…if not sooner!
Good Luck Dude!!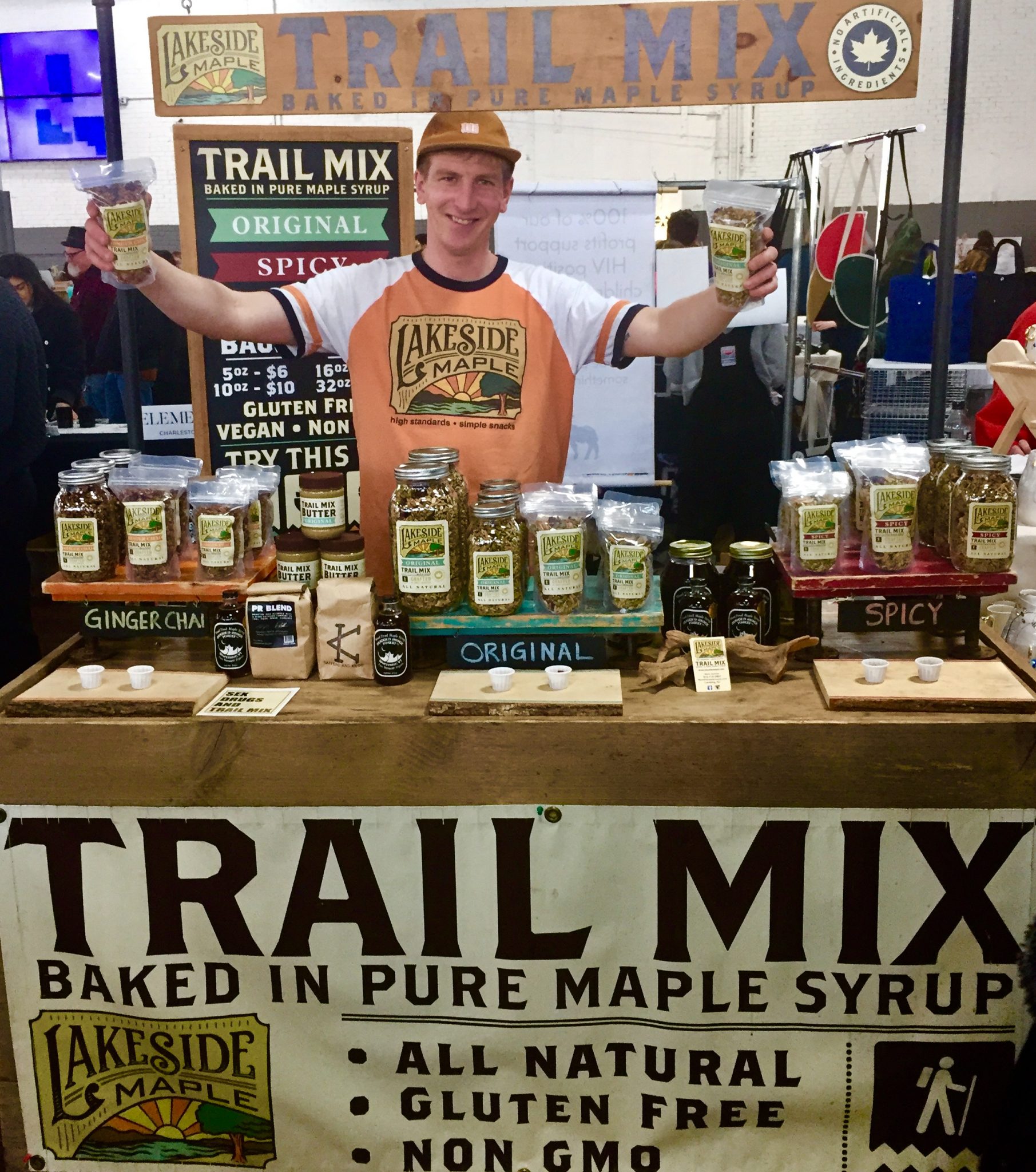 www.lakesidemaple.com  &  mark@lakesidemaple.com
Next on the Renagade phoodie tour…
Salvatore at Us Italian Food…The King of Authenticity!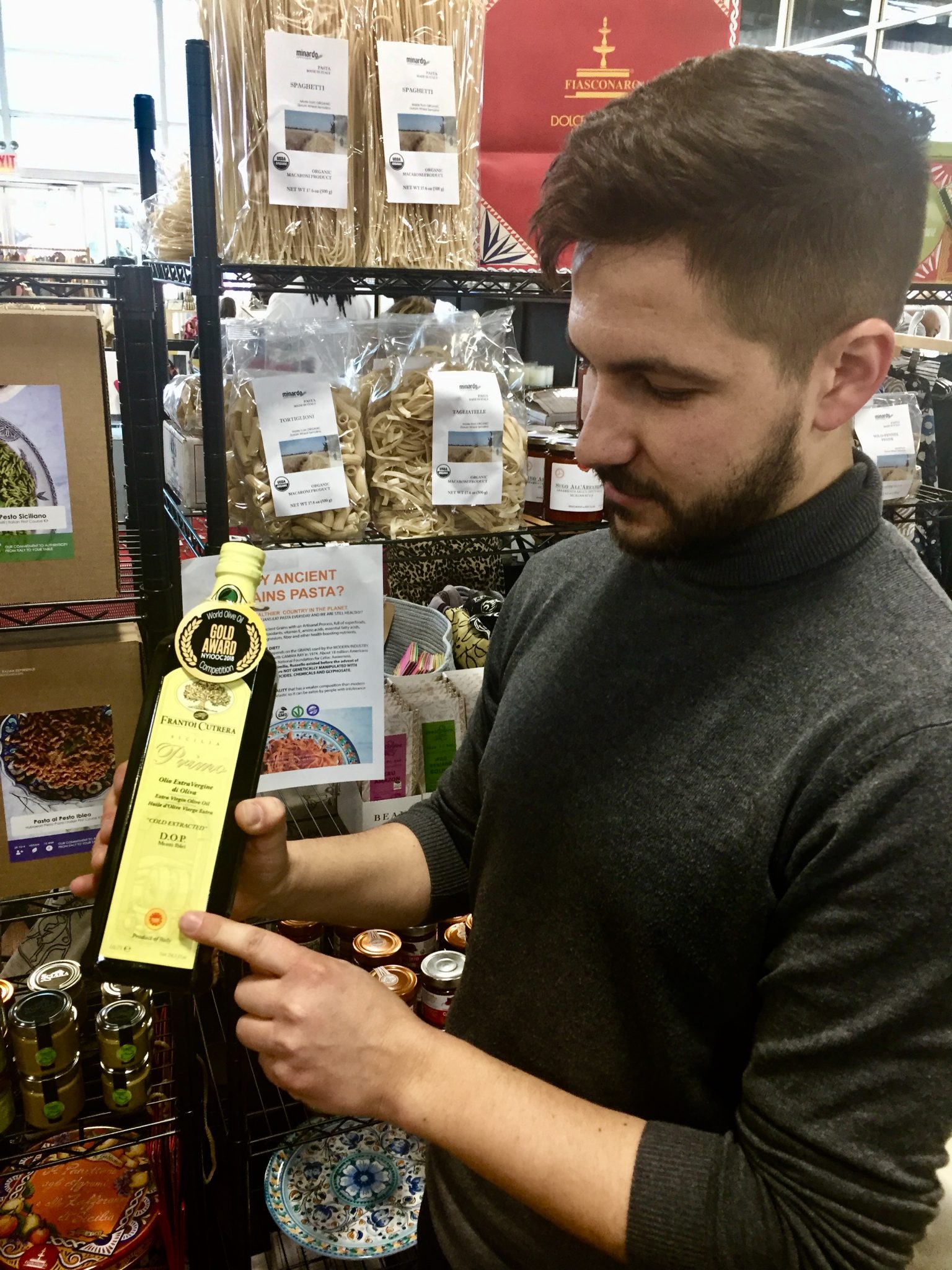 Salvatore pointing out the importance of this Italian DOP emblem..ie…Authenticity!
I know tons about Italian food and food products…no getting around it. It's my specialty; however there are always things to learn…especially when one considers the state of mind this show exudes. What caught my eye at Us Italian were the unique Italian dinner packages on display that you won't find and that I have never seen at the local supermarkets here in the USA. Note, as well, the pasta is organic and made with just semolina and water and not 'enriched' as are most pastas sold in the USA.
See March 12, 2016 entry @ www.phoodographsandfinds.com
Click here: http://phoodographsandfinds.blogspot.com/2016/03/blog-post_38.html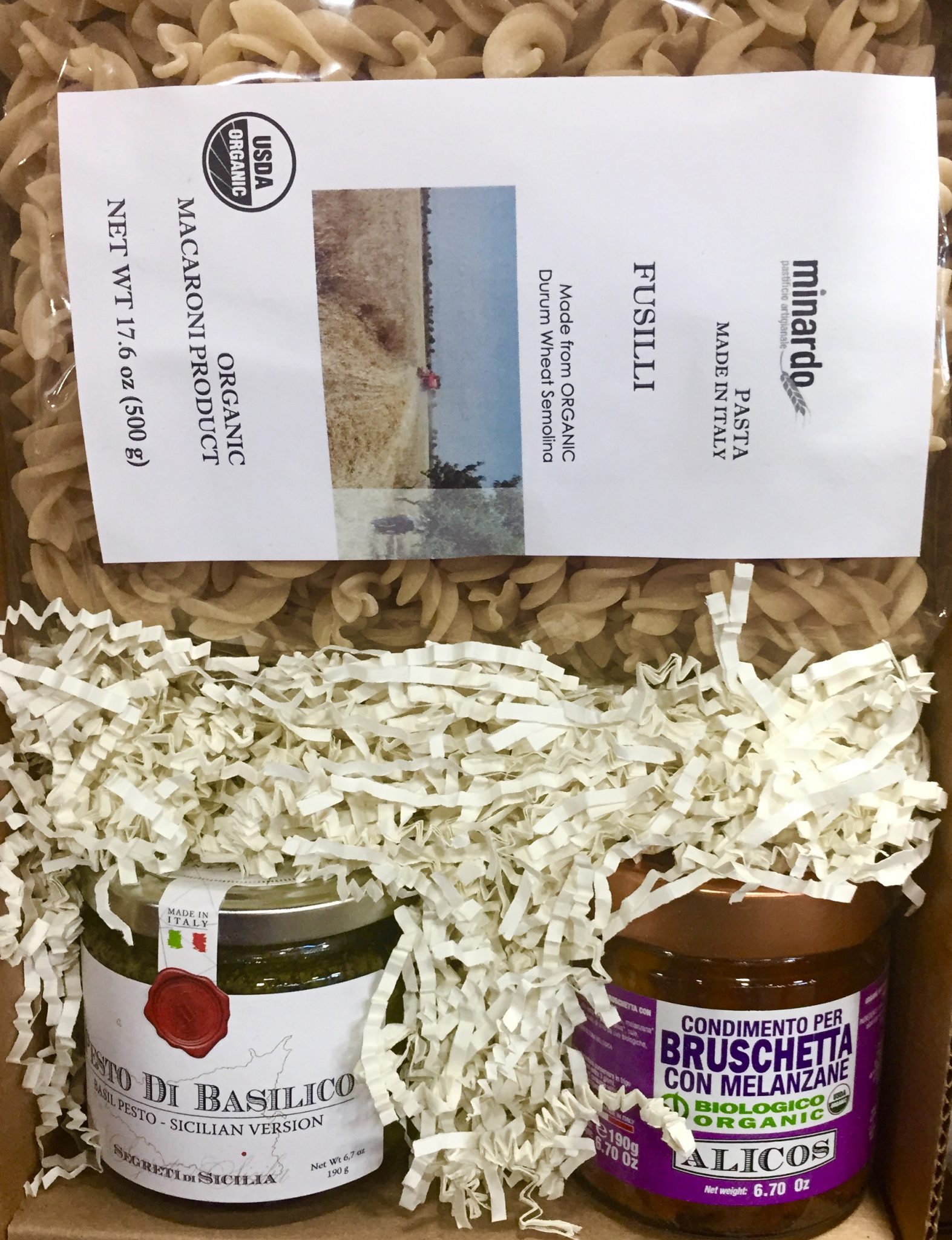 Genuine Italian sauces and pastas DO taste better in most scenarios. Want 100% genuine Italian…it must have the DOP emblem and/or  it must say "Product of Italy". Some producers try to get away with "Made in Italy" or "Imported from Italy". No No…PRODUCT OF ITALY or bust!
A perfect example: Cans of  tomatoes being sold that say San Marzano on the label.  The authentic San Marzano Italian Tomatoes must have the DOP emblem. End of Story.
My own take on San Marzano DOP…they are great…however only if you are emphasizing the tomato in the dish you are preparing…ie…'Marinara' with just 3 primary ingredients (tomatoes, EVOO and garlic) is where I would use them. Know that the quality and taste of your tomatoes will make or break any red sauce.
A Salvatore…Dico grazie! Siamo nel futuro dell 'atro. Felice anno nuovo!
Chef Bert
Now…getting back to the opening pic on top…
Let me title it…The Cream of The Crop! So Folks… Let me introduce you to Chef Matt Marotto!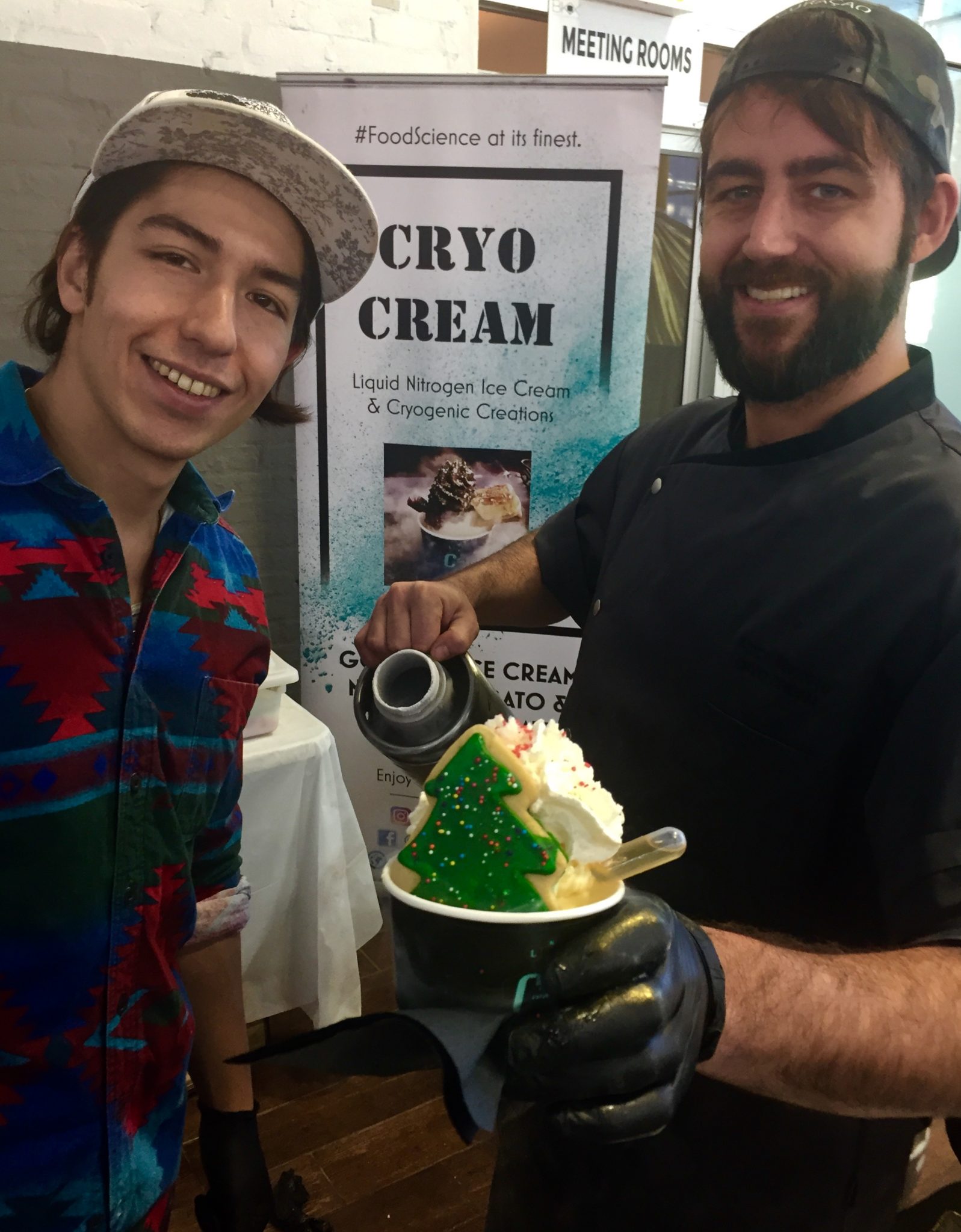 'Chef Matt Marotto has been featured on Season 3 of Food Network's Holiday Baking Championship, where he excelled and won multiple challenges using his out-of-the-box flavor profiles and cutting-edge cooking skills. With the aid of advanced underground cooking techniques (and a little chemistry help), he is ready to smoke you away with his delicious cryo-creations.' Having an affair…an event of any kind…'Chef Matt's revolutionary iced-periments stops his customers in their tracks with a mysteriously enticing smoking' appearance. Cryo Cream's unique flavor pairings and inspiring presentations will leave you numb'.
In the few minutes I had to interview him (he had customers to attend to) and his associate…and my desire to write about his unique process on display at the Renegade Crafts Fair…all I could see was the process he used to create my unique Christmas gift in the form of an Egg Nog cup of Ice Cream on the spot…and with a Christmas Tree cookie. Sincere thanks for a Sincerely Phabulous experience with your brilliant (better than awesome) creation!
Trust me folks…have I ever lead you astray? Besides…you know what they say about Happy People!
Mangia Baby!
Chef Bert
To my readers:
First and foremost: A Happy & Healthy Holiday Season…and a most Prosperous 2019!
As always…please feel free to comment below. Love the input.