I'm a firm believer that successful restaurants need to offer delicious and simple fare. Waitstaff with some personality are key, not to mention extra napkins. Wendy takes care of that and what you wind up with while dining here is a comfortable and classy  "Peaceful, Easy Feeling".
Of course there also needs to be a certain level of creativity in the kitchen to stimulate and surprise patrons with recipes that manipulate and finesse ingredients to reach a level of individuality that sets them apart. Consistency goes without saying and you'll find it all here at the farm to table Jamesport Manor Inn with Chef Jeff.
Chef Jeff & Bert
Sandy's favorite is the burger (no bun) and fries with some serious artisanal pickles you won't find anywhere. I love their tuna and/or salmon dishes and here is Chef Jeff's grilled  rare salmon filet with fresh veggie medley that includes wonderfully sweet heirloom cherry tomatoes…even in winter.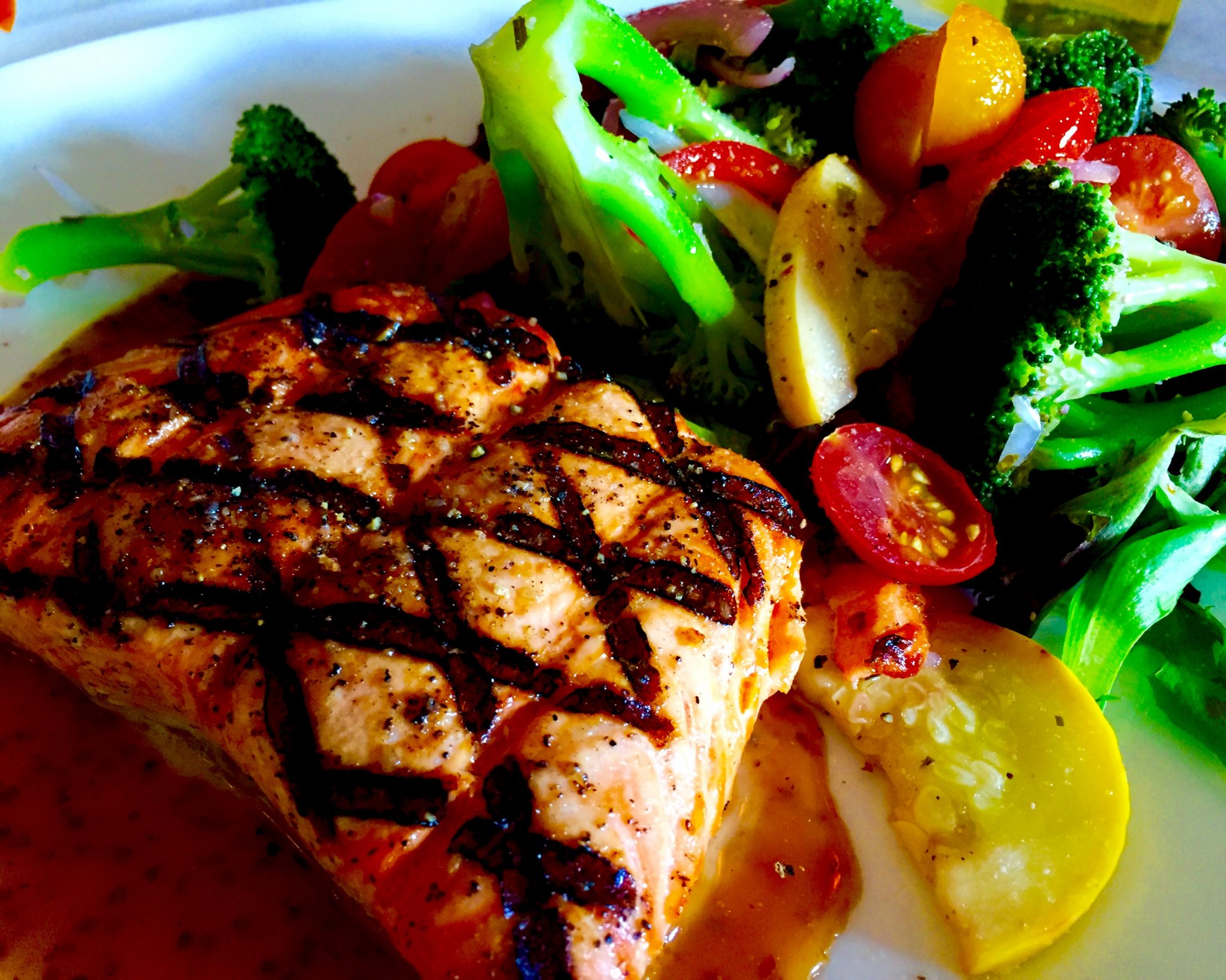 And for dessert…You can trust me when I say this Chocolate Macadamia Nut pie tastes as good as it looks! See those nice, soft and chewy macadamia nuts lined up in there?
Oh yes…Thank you to Matthew Kar, chef and proprietor of this wonderful restaurant. Thank you sir for bringing your passion to us. I'm proud of your grilled fish too!
Mangia Baby!