There is a state of mind that exists at our favorite vacation destination that simply does not exist anywhere else. If there is, we'd sure like to know about it. The best part of it all is that it's all right here in the good ole USA off the west coast of Florida. As a matter of fact, it's so close to nature that it touches on prehistoric. At South Seas, one is surrounded by a 330 acre protected wildlife sanctuary that is home to bottle-nose dolphins, West Indian manatees. herons and egrets galore, the very tropical white Ibis, the very friendly and very hungry huge diving for fish all day long pelicans. Frankly speaking…it's an exotic bird paradise!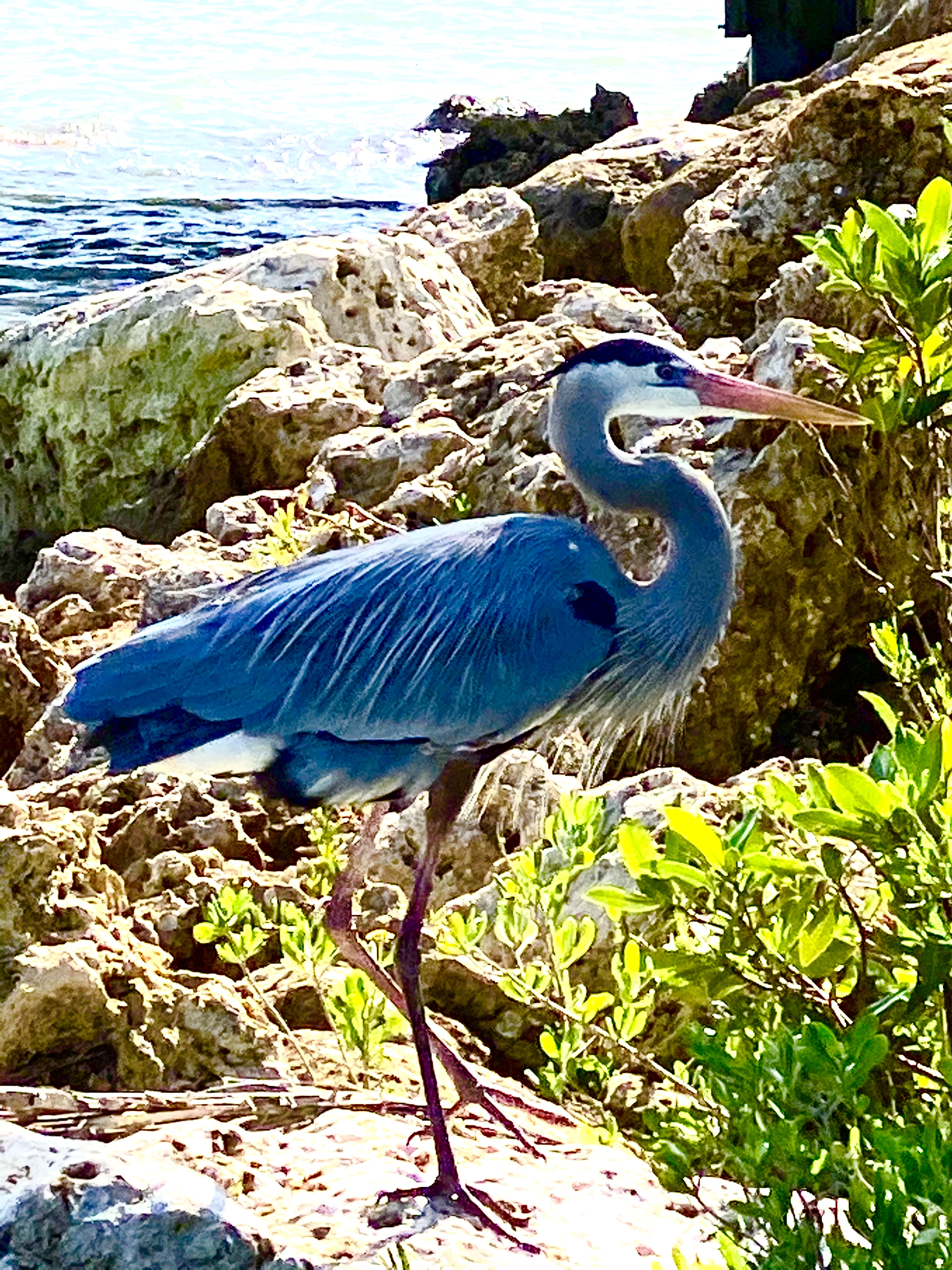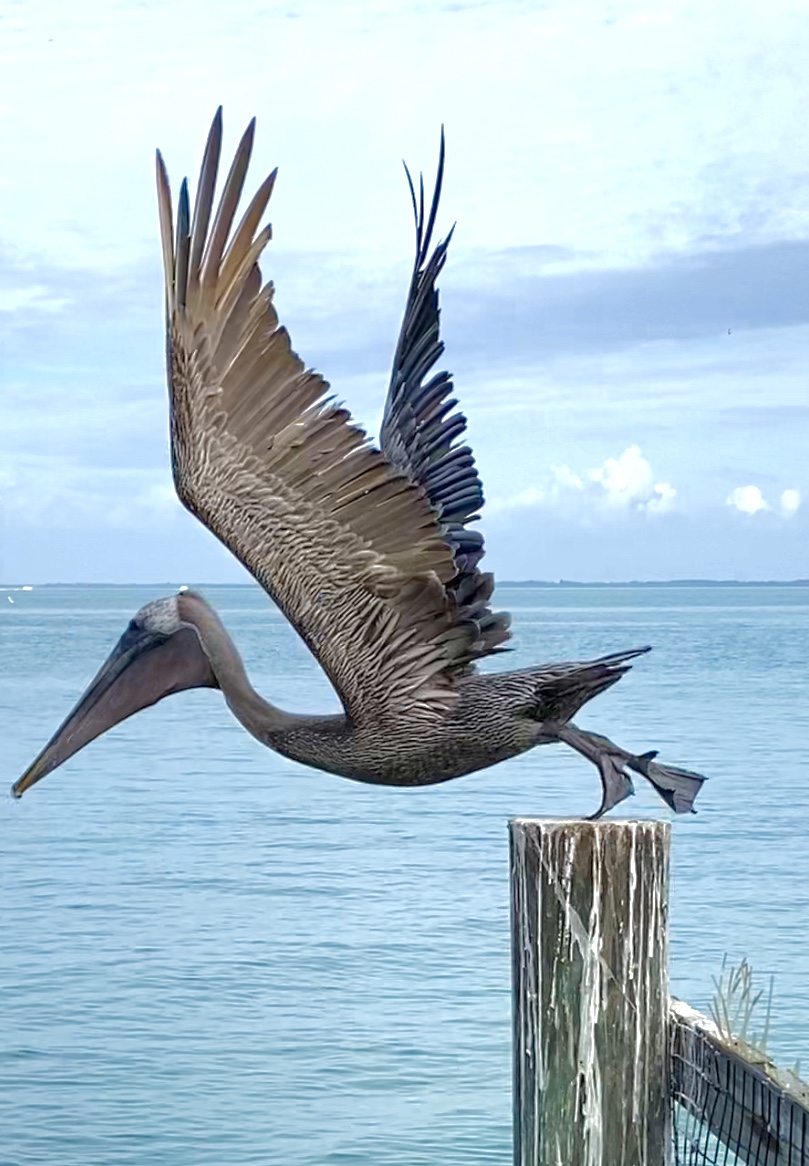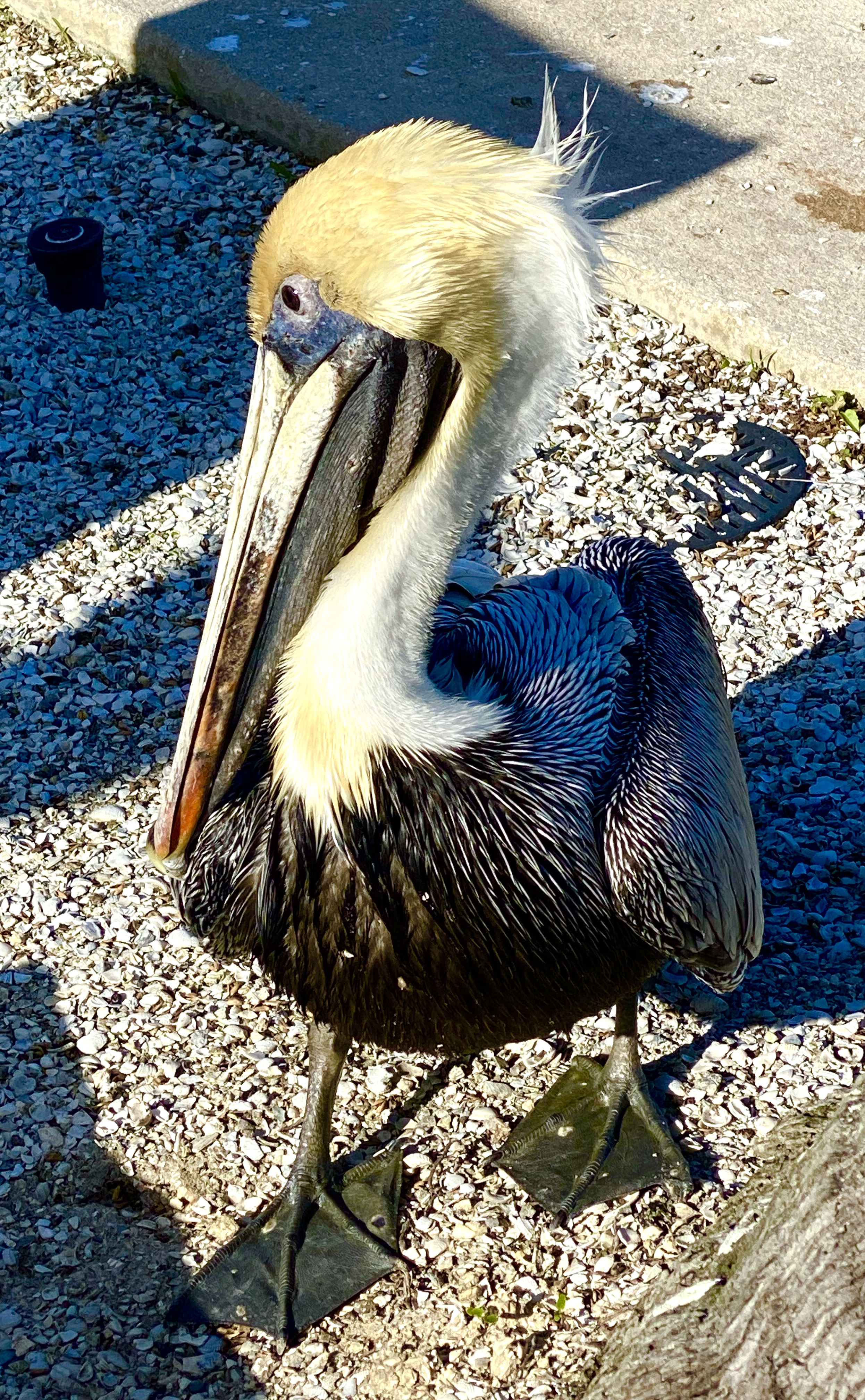 Of course there's the golf course, the beautiful marina and so much more…however an environment like this can't exist without the care and attention of the people who make it all happen. Your daily contact with a caring cast and crew that filters down from a responsible management system keeps that state of mind firmly in place.
So…check out the this years cast and crew who helped perpetuate the warmth for us and I'm sure many others in 2020!
Whaddathey say about Happy People?
I'm really not sure how it happened, but we missed this years "Shellfie" pic (a trend started right here at South seas in 2019 by my wife, Sandy) of the inimitable and uniquely extraordinary Everton!
So folks…here's Everton (3rd row right, red shirt, and with his now famous Shell Cap…just ask Brian) in his 2019 Shellfies Of South Seas "Shellfie" pic who presence within this South Seas cast and crew would not be complete without him.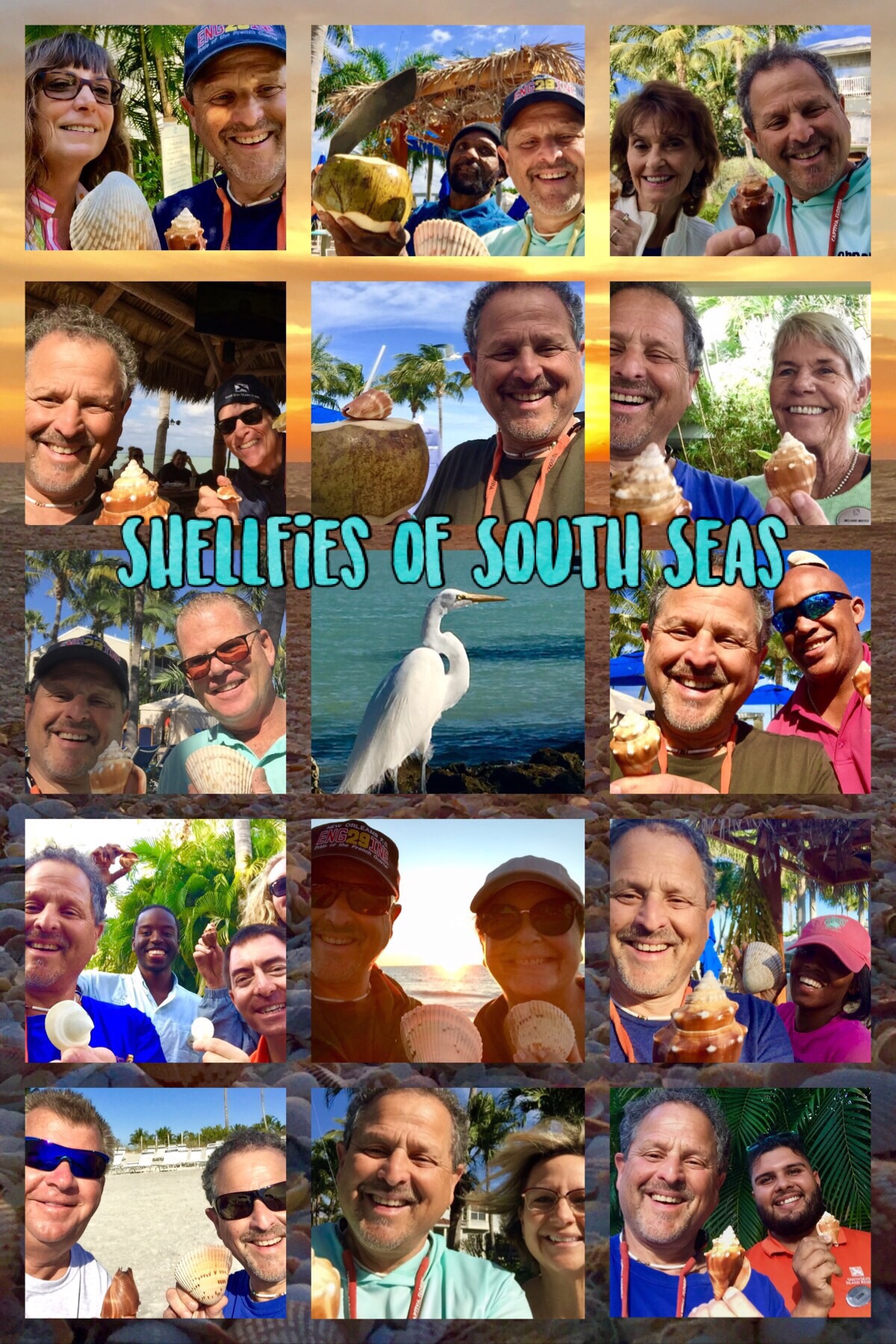 …and introducing the NEW GRAMPA SHADOW POSE!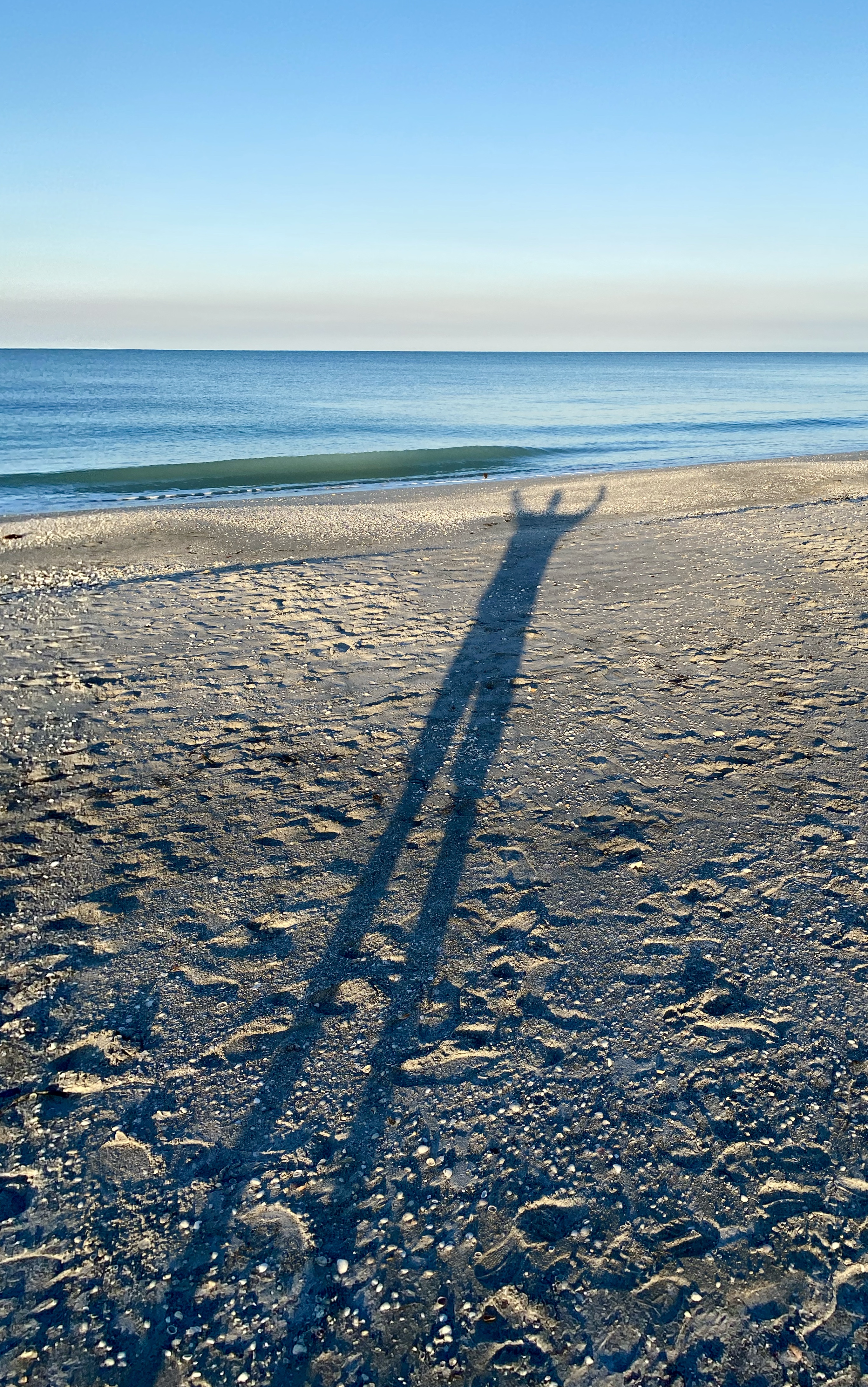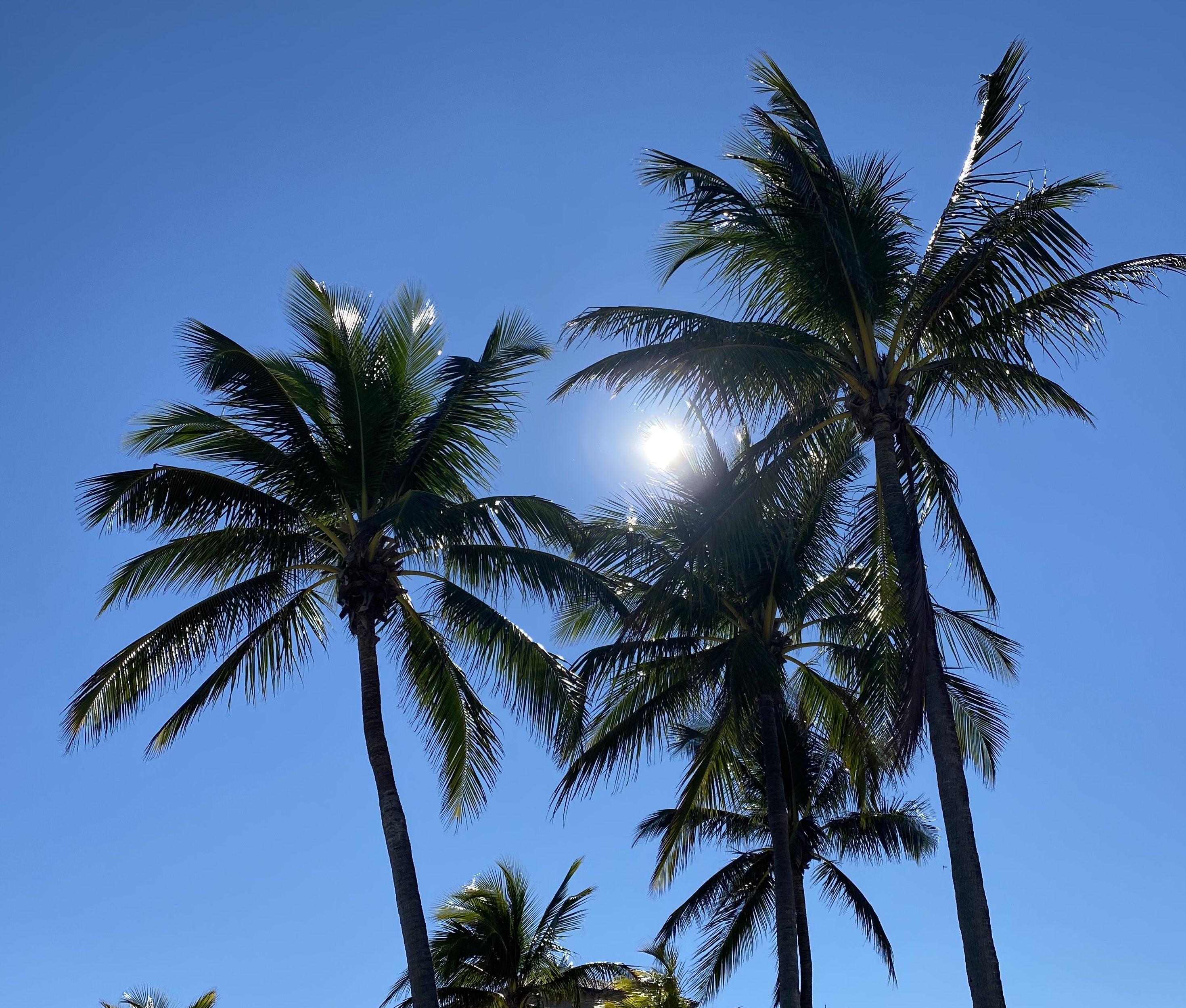 Coming up next…The updated Captiva Farmers Market for 2020 and "If You Look Close, There's Art Everywhere"!