Marie Blachère was founded in the Provence region (just happens to be where I think the best EVOO in the world is produced) of France in 2004 by baker Bernard Blachère. The company is now part of Groupe Blachère, which also owns Provenc'Halles, a chain of fresh produce markets. After expanding to about 500 hundred locations in France, Marie Blachère opened up its first bakery this year in Great Neck, New York! They were voted as having the "best bread" in France for four years in a row and YOU now have access their wide array of bread choices and pastries right here on Long Island!
Let me not get ahead of myself here. Quite by accident I stumbled onto this bakery on my way to cruise through the streets of my beloved old Great Neck where I grew up just to see again where I and friends of mine used to live and take pictures of familiar sights that were dear to me…one of them being my Great Neck North High School. But I never made it on this trip because as I was about to turn left on Brokaw Lane off of Middle Neck Road toward the high school, I saw Marie! A quick U-ey and I had landed. I was hoping deep down that if was legitimately French, the flour they use to make the breads and pastries would be unbromated (a topic more people should know about)…and my hopes, wishes and dreams came true. Healthy flour per Manager Bradley M.
Meet Bradley! By now…You know what they say about happy people!
After perusing the vast and exceptional selection of breads, pastries, sandwiches and little croissant style pizzas…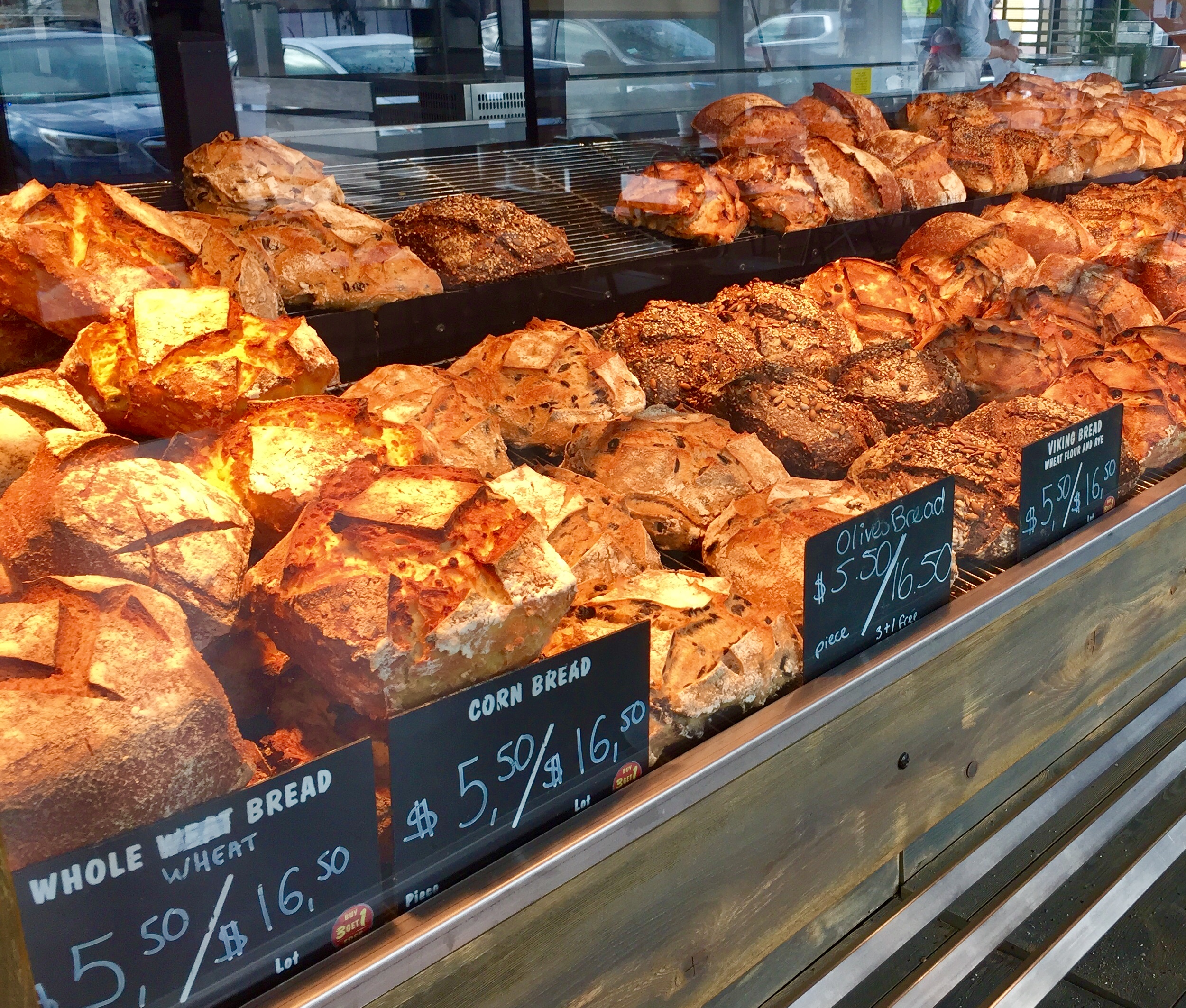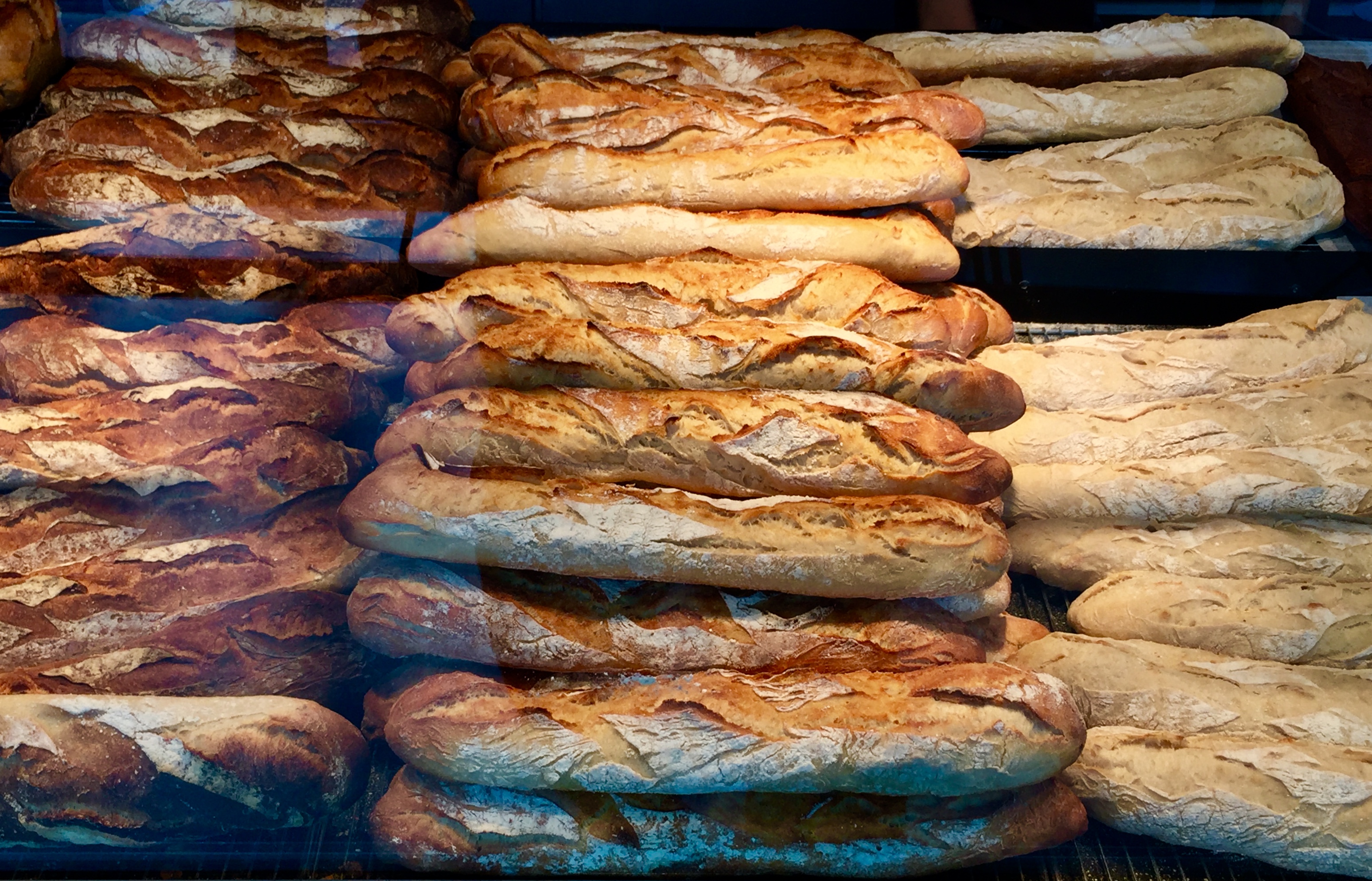 Baguettes Rare…Medium…or Well. Your choice!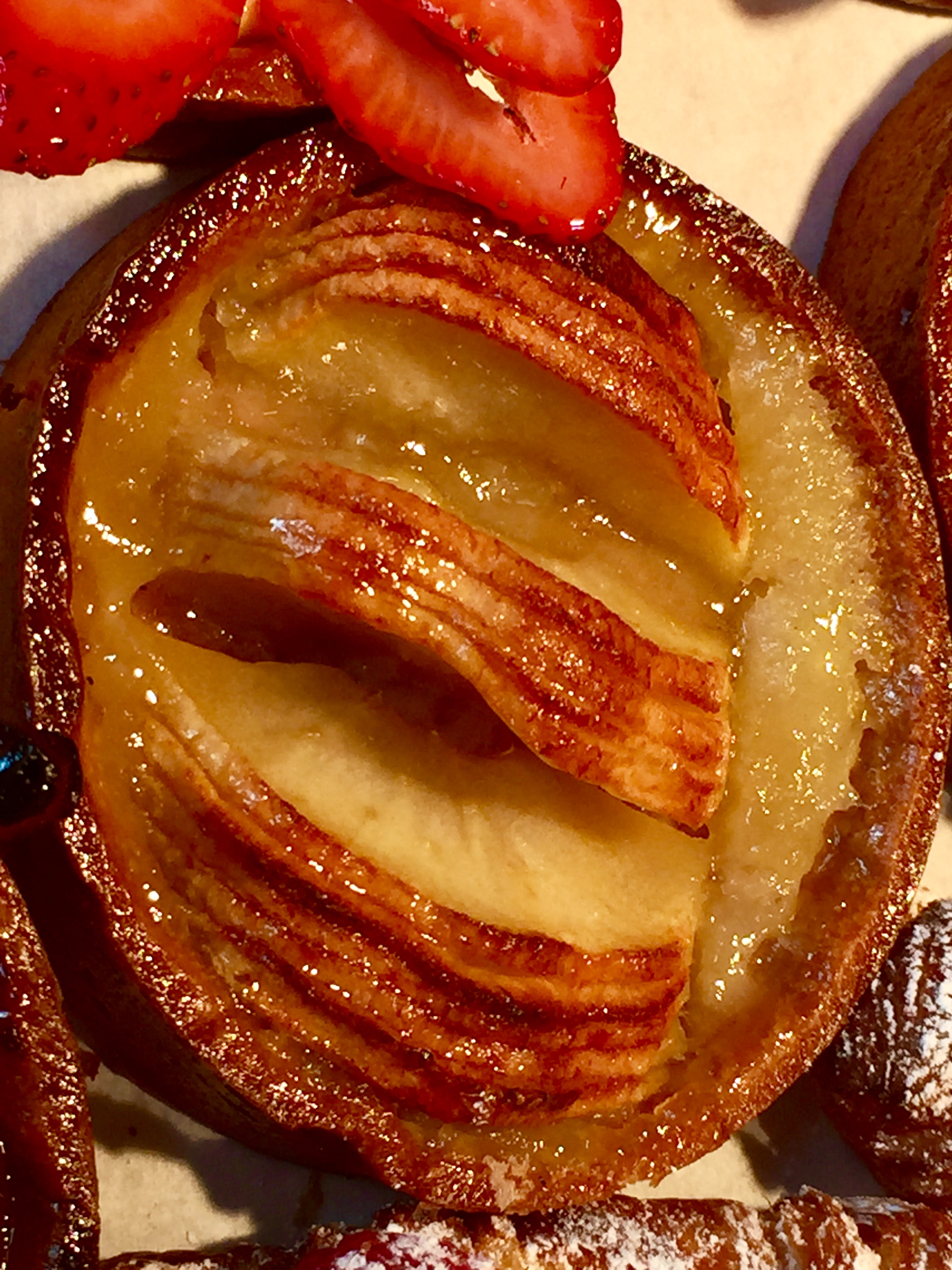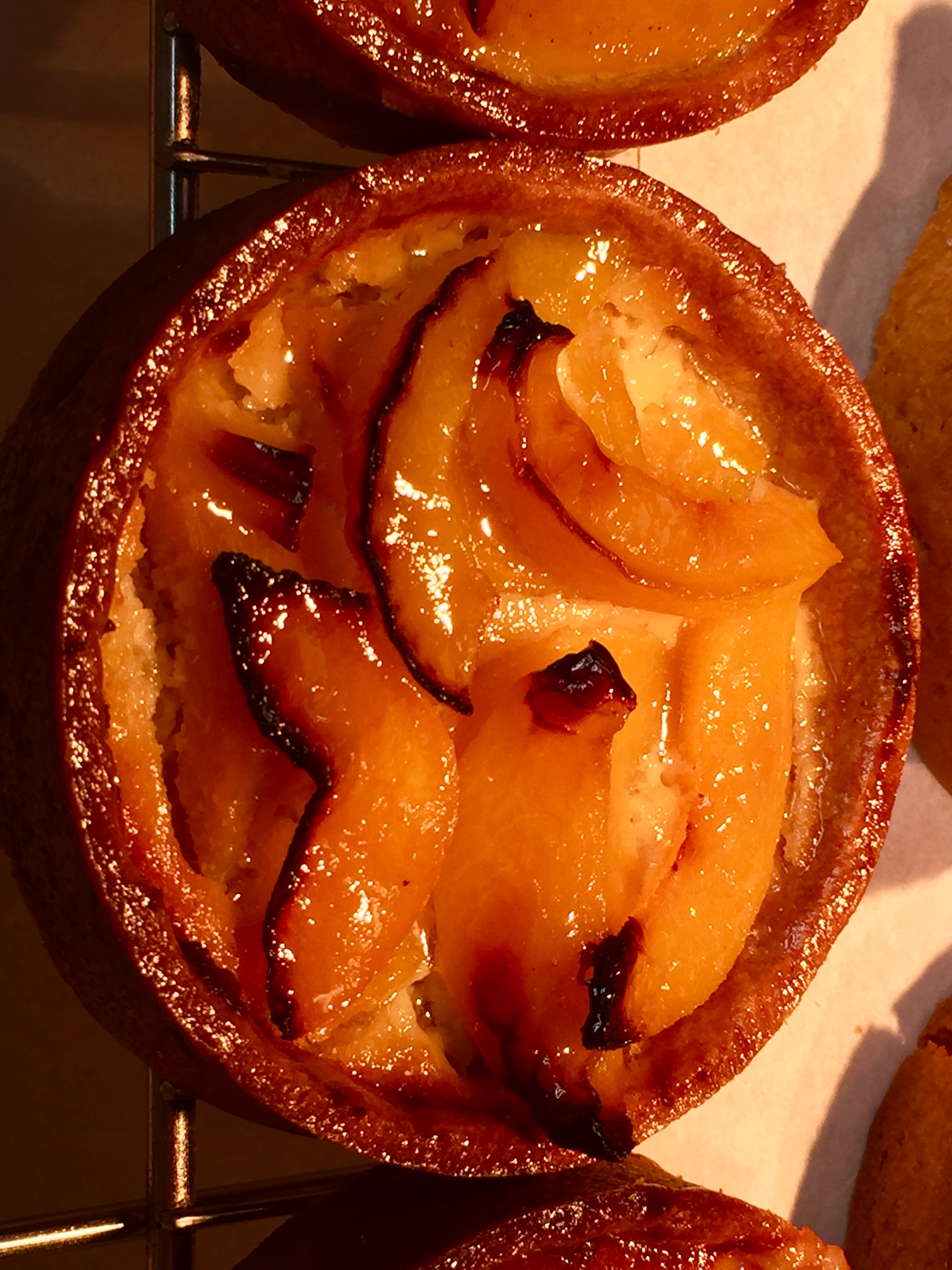 …I was finally able to make up my mind for my first taste test. Yes…there will be a second and a third and so on…but for now it came down to a peach tart (a special of the day for $10…usually $20)…a brownie…an almond paste filled croissant and a loaf of olive bread.
The Peach Tart…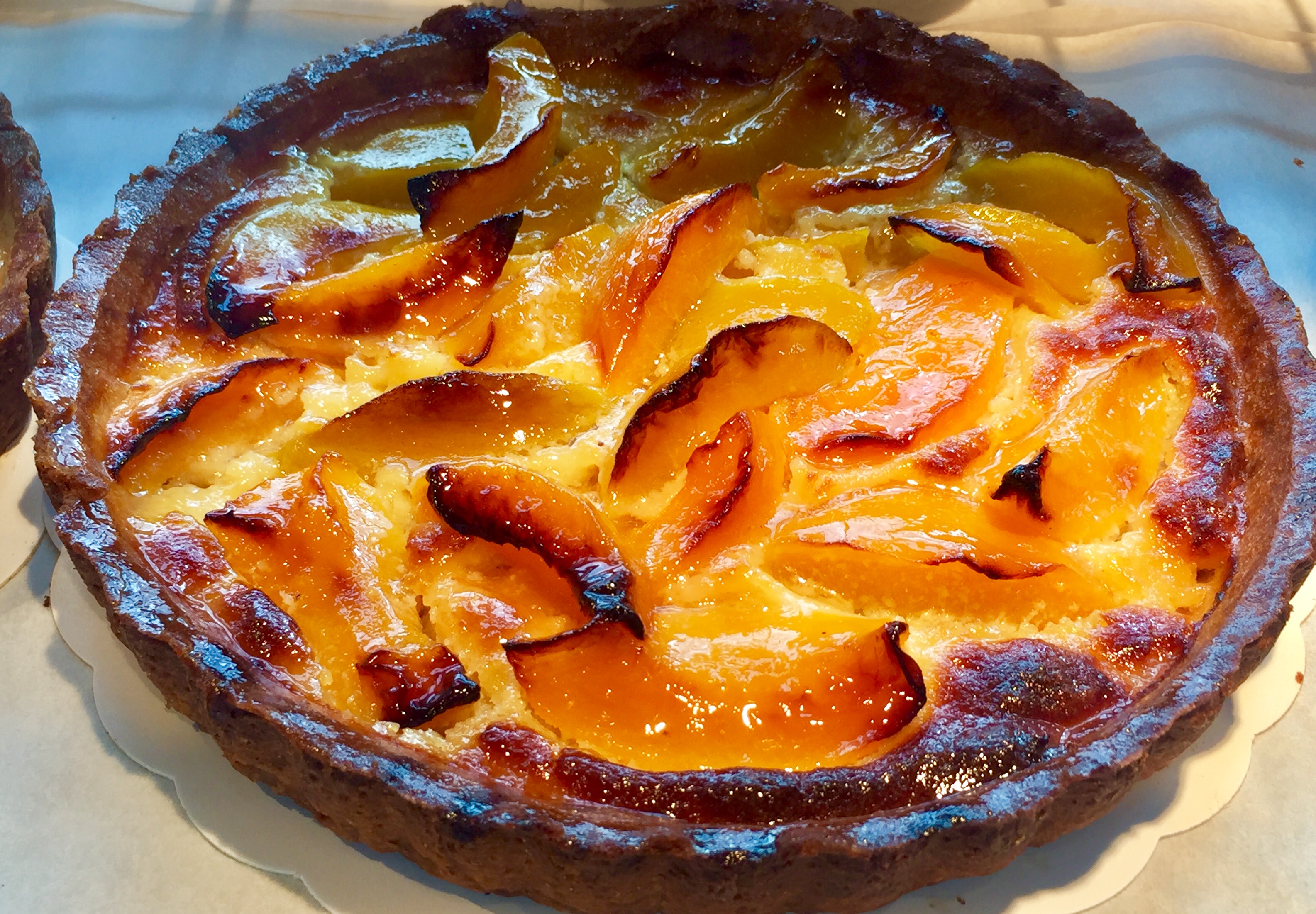 Exquisite and with a soft crunch crust…just the way I like it,
The Brownie…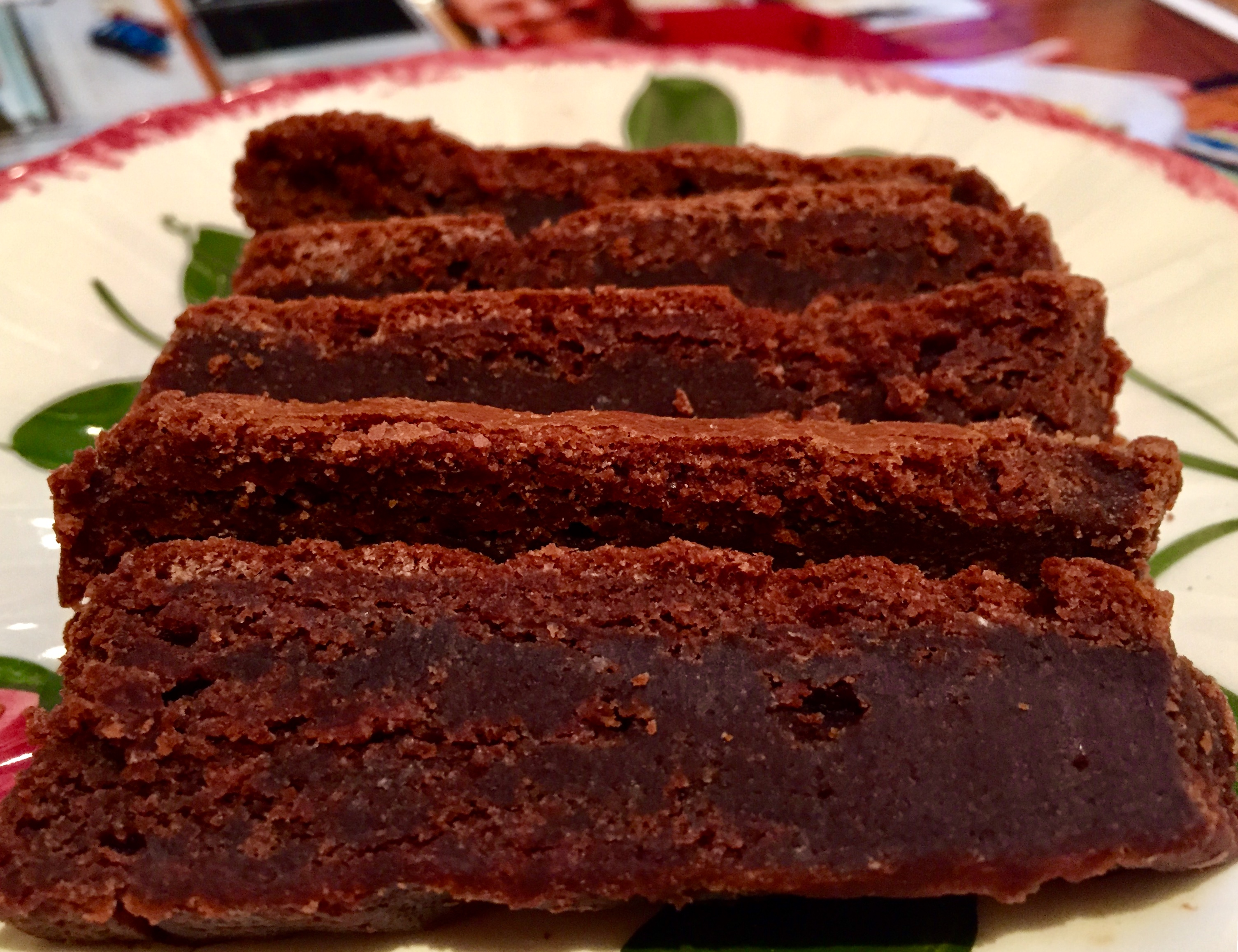 The best I have had for as far back as I could remember.
Almond Croissant…To be totally honest…quite costly and went for the day old 50% price discount and still 'parfaite'…ie…perfect!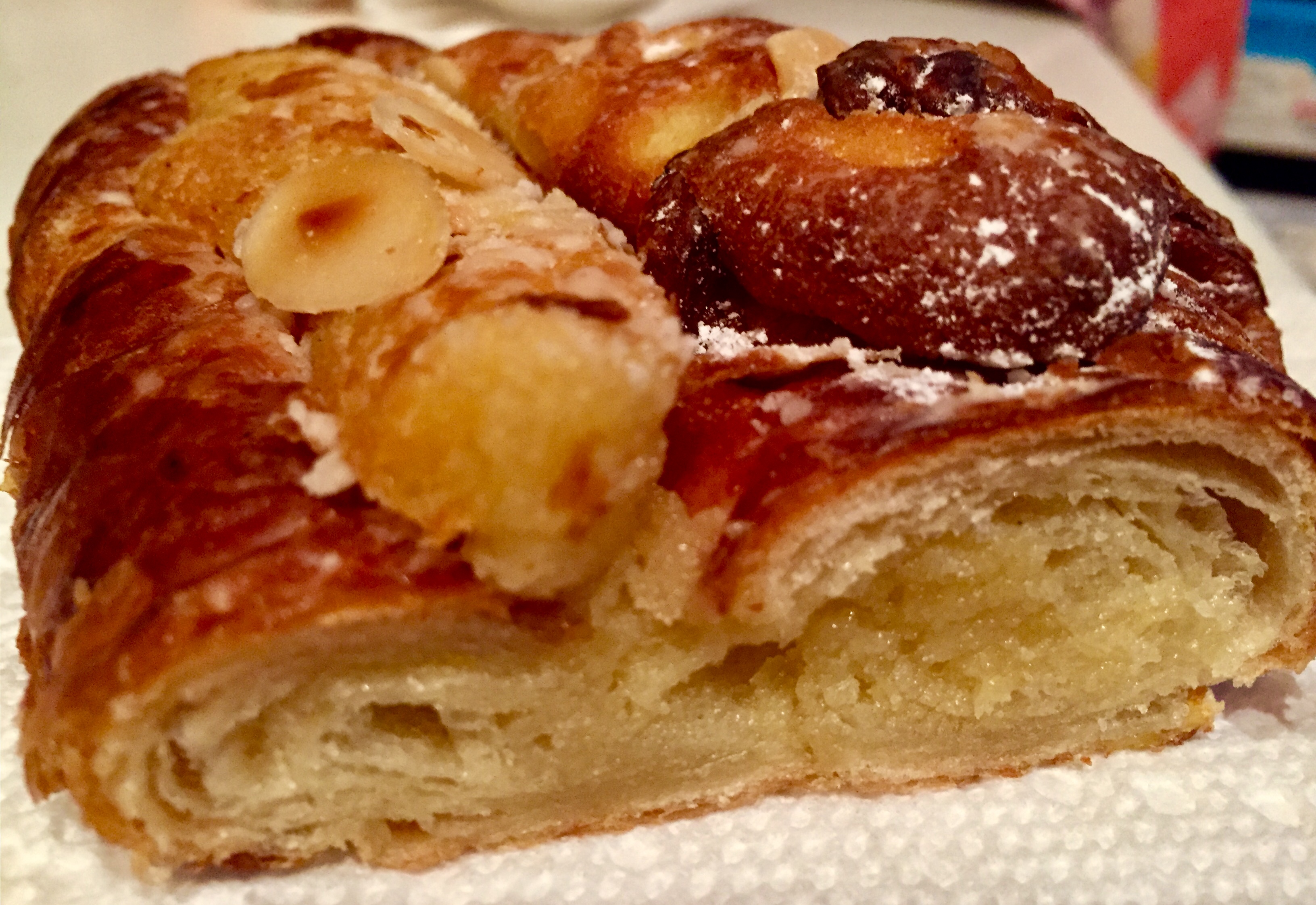 The Olive Bread…LOOK AT THIS!
First-rate flavor…texture…crispness…and no bromated flour!
All Breads…BUY 3…Get 1 FREE!
Now…please remember…
All of this is subjective. I just happened to be having dinner with some of my Great Neck North Class of '66 high school friends last evening and was telling them how much i enjoyed this bakery and one of my friends says she had the brownie and it was too rich. So…what is too rich..ie…the definition of subjective. Bottom line, rich is relative and for me it was simply the best!
Something else I must add. I usually don't write reviews unless I've visited at least twice since consistency is important. There is nothing like inconsistency…nest to the food and service…that will possibly prevent any of us  from returning to an eatery. As you can see, however, after one visit I'm impressed and confident enough to say something positive if all the choices on my first visit left me enraptured…ie…filled with delight and pun intended 🙂
And now…Saving the best for last…or perhaps the last of the best…
After introducing myself and showing my blog to Bradley, I asked to meet the baker and was introduced to Jannye. She was gracious enough to let me come around the counter to take this pic and answer my questions about the breads and some other bits of product information I was curious about…and then I was off and away. So for that I say Thank You Jannye!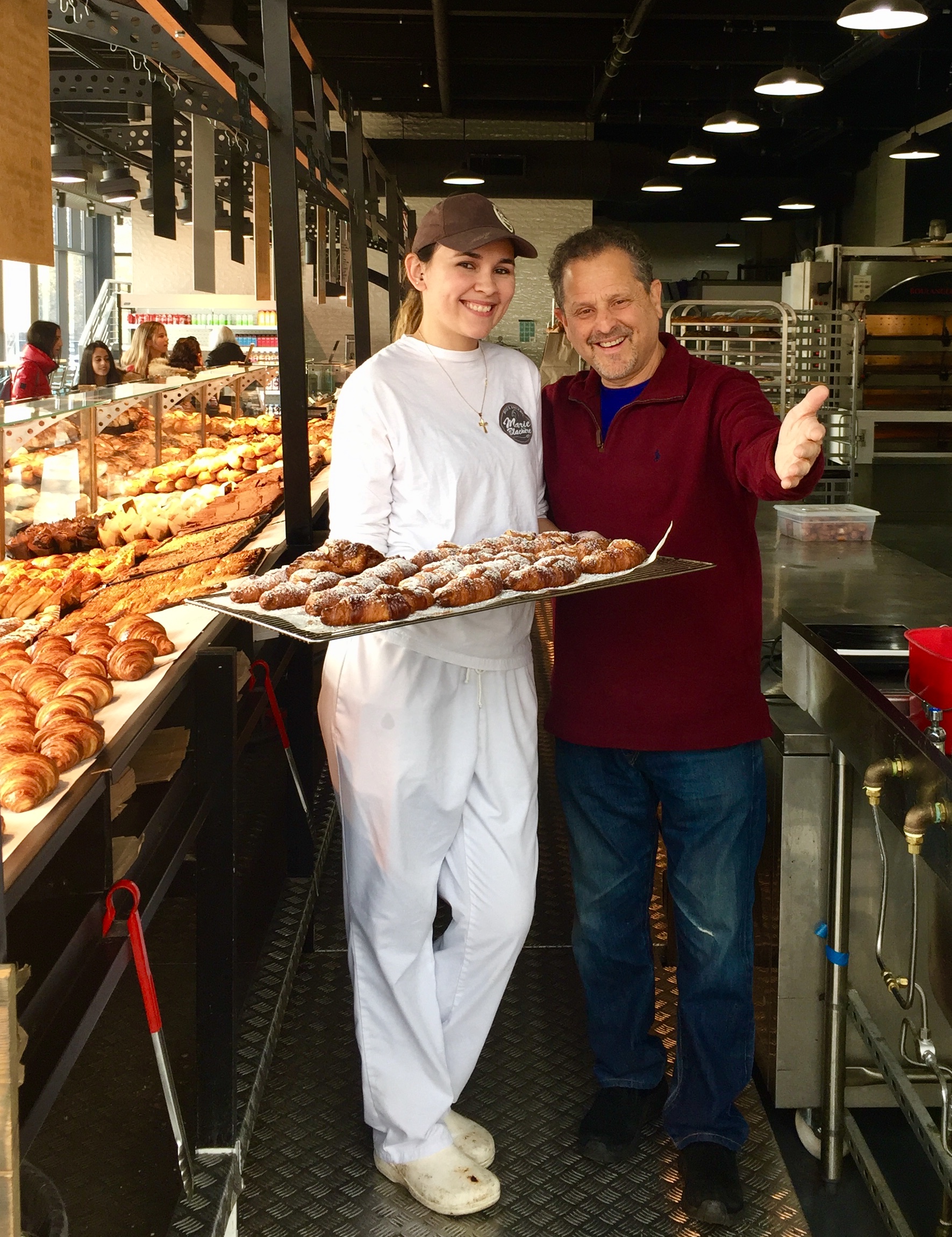 Folks…meet Jannye…true baker extraordinaire. More happy people!
I had spent almost an hour looking and tasting and talking and felt this experience was something I needed and wanted to share. This place is a legitimate 'phind' and although not everybody is going to like everything (pretty much the norm anywhere), there will be for sure enough for everyone to like and love once you walk through the doors of Marie Blanchere Boulangerie and Cafe'.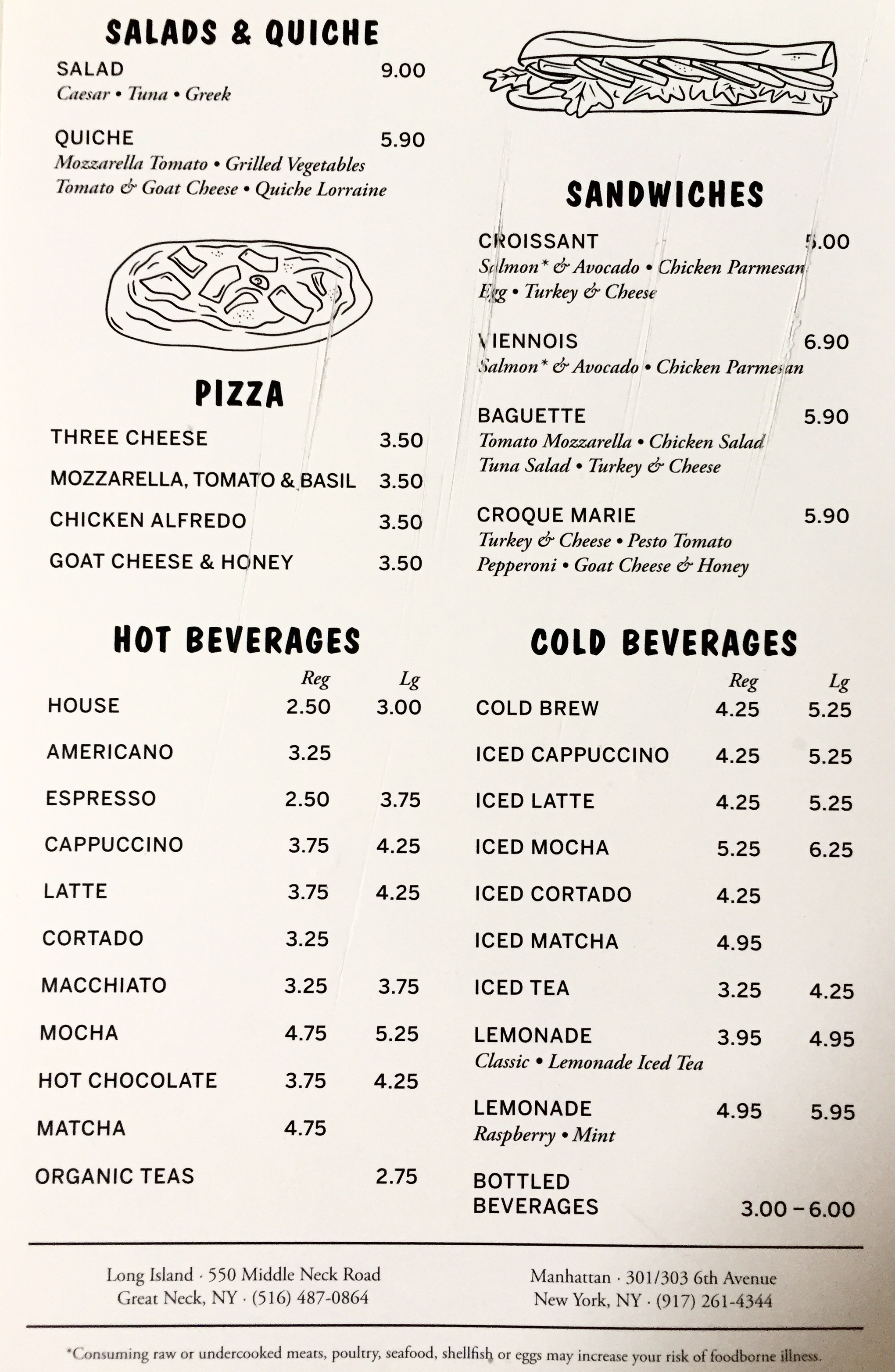 *A point of Information…While not fully Kosher, they do not serve shell fish or lobster products
What one word could describe this bakery! Awww what the heck…Just Google Wonderful!
Before I close…I wanted to point out what most folks are not aware of and should be regarding bromated flour and why it is banned in all of Europe, Canada, and many other country's…including China. Simply open this link and learn.
Be on the lookout soon for Chapter 2:
Bien Manger
Chef Bert
As always…Please feel free to comment in the comment box below. If you've visited Marie Blanchere, tell us what you liked!