Short and sweet…perfectly sweet…or no matter how you say it…Bonne Maman preserves are, in my opinion, the best…and for more than TASTE!
I saw this below story on line and it makes these preserves taste even better than better…ie…the BEST 🙂
Ready?
Incident in a NJ Supermarket – tweeted yesterday by Michael Perino @ProfessorPerino
"At the supermarket today, I found a small, elderly woman standing in front of a high shelf holding @BonneMamanUS preserves. She was having trouble finding the flavor she wanted because the jars were set back on the shelf.
She couldn't read the labels. She could barely reach them. I offered to help.
After I handed her the raspberry preserves, she thanked me, paused, and then asked, "Do you know why I buy this brand?"
I laughed and replied, "Because it tastes good?"
"Yes, it tastes good." She paused again. "I am a Holocaust survivor."
This was not the conversation I expected on a Sunday grocery run. "During the war, the family that owns the company hid my family in Paris. So now I always buy it. And whenever I go to the store, my grand-kids remind me, 'Bubbe, don't forget to buy the jelly.'"
I told her that that was the best reason I ever heard to buy any company's product. And then we both smiled behind our masks and went our separate ways."
 Someone else on Twitter looked into the story and indeed, the town that Andros Company (the makers of Bonne Maman) comes from, hid and saved Jewish families in WW2. It was called Biars sur Cere, which then had about 800 villagers.
From an article, "You have to understand what it was like then. There were posters on the walls, from the Nazis and from the collaborators, and they said that if you are found to help a Jew, a free-mason, a communist, a socialist, or a pervert, you will be shot on sight. "Despite the great danger in which helping them put the villagers in, still they kept the children safe."
A good reason to buy Bonne Maman products. And a poignant reminder that when we look out for each other it can change lives, and that there are good and selfless people in the world.
Produced in France, their products are Non-GMO Project Verified, have no high fructose corn syrup, no artificial coloring and no preservatives, such as sulfur dioxide, added.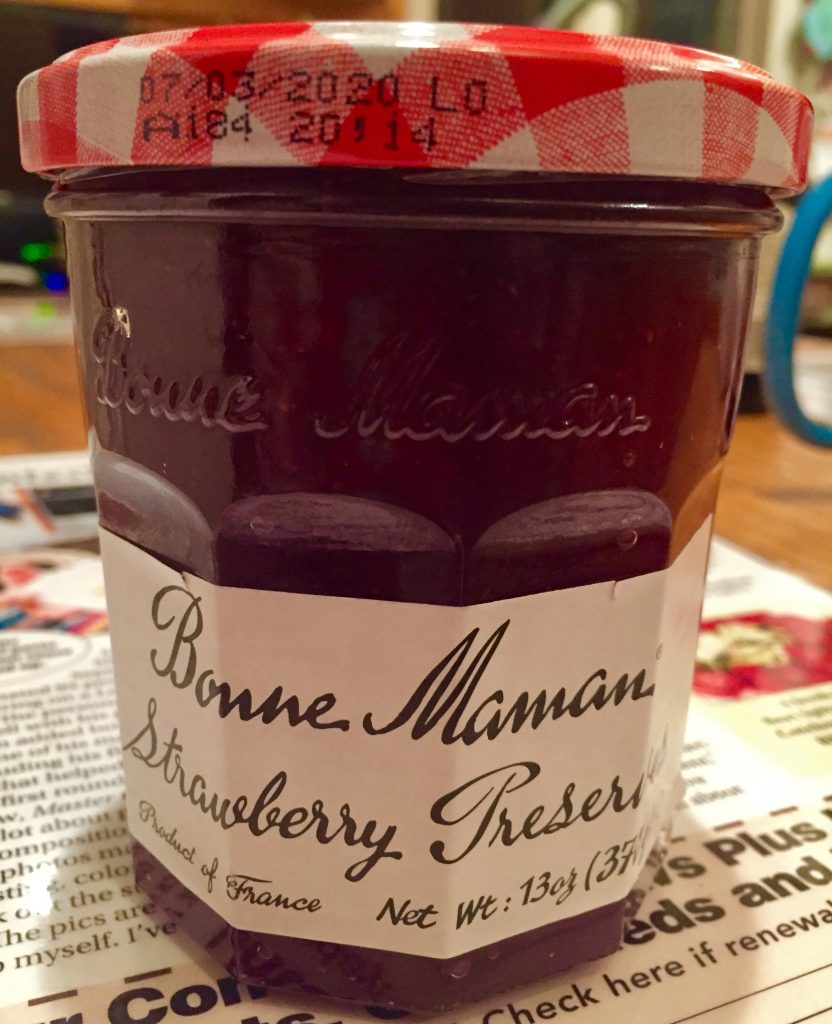 Talking strawberries to strawberries for example:
Preserve Ingredients
Strawberries, sugar, cane sugar, concentrated lemon juice and fruit pectin with 13 grams of sugar per Tbsp.
New  "INTENSE" Fruit Spread Ingredients
Strawberries, Sugar, Blackcurrant Juice, Concentrated Lemon Juice and Fruit Pectin with 8 grams of sugar per Tbsp.
WAIT! There happens to be one other preserve in one flavor  that holds a dear place in my taste buds that I must mention…and  I get it right here on Long Island.
It's actually made by McCutcheons and private labeled for The Jericho Cider Mill.
Although they do make many wonderful products aside from jams and preserves, my favorite is their Seedless Black Raspberry Preserves. The ingredients: Just fine!
Well…that's about it..
Enjoy!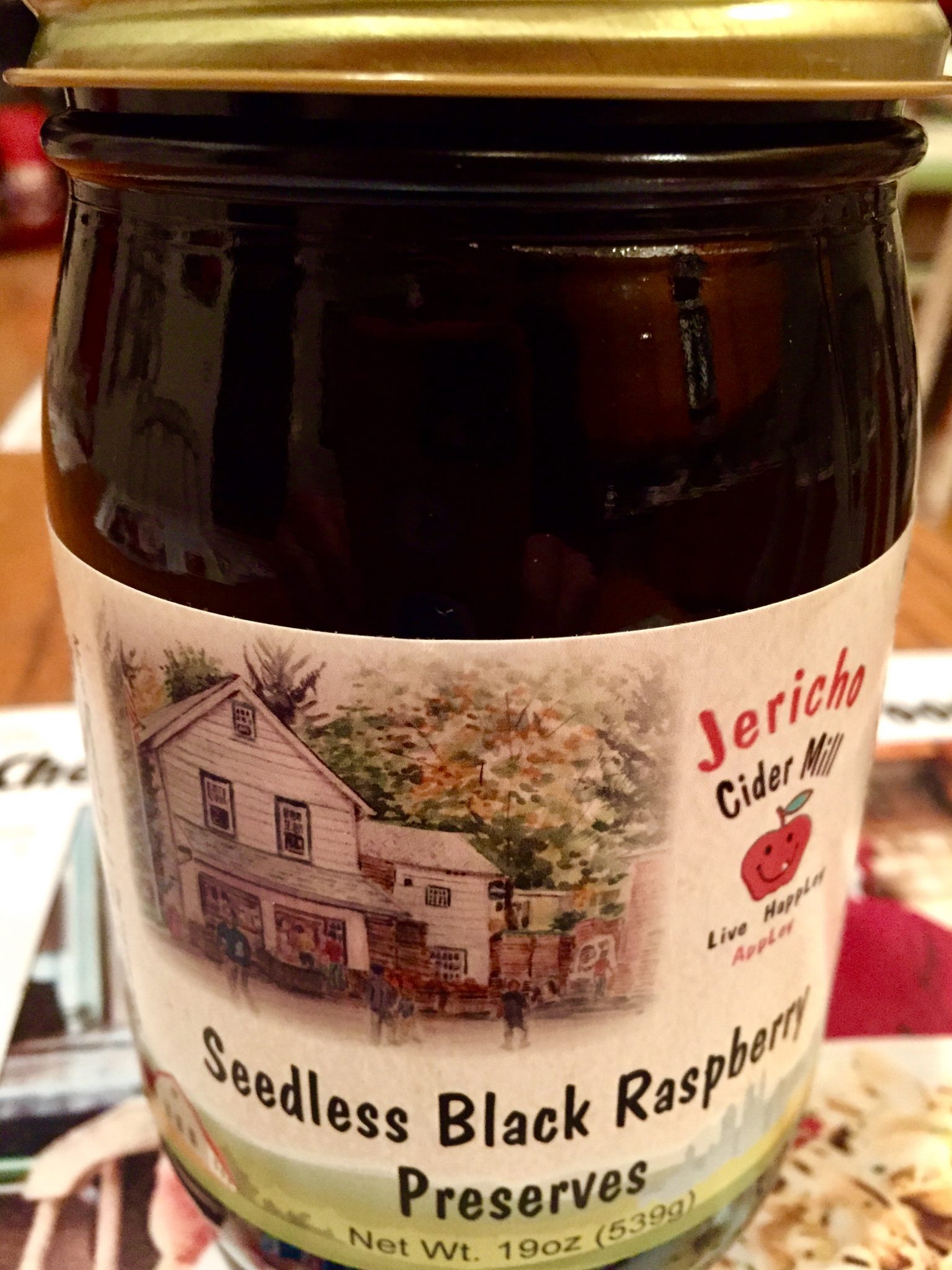 As always…comments are appreciated. Feel free to offer your own input and/or what you like.