A few weeks ago, we made plans to celebrate New Year's eve at a romantic bed and breakfast out on the NOFO of Long Island's wine country. Those thoughts were put to rest and plans cancelled when the COVID-19 infection rates started to spike and hit their highest levels since spring. Instead, we stayed home and participated in a Zoom virtual New Year's eve celebration hosted by our friends Fran & Elliot. It was 'virtually' like going out to dinner with the same friends we were out to dinner with celebrating the incoming 2020….namely Fran & Elliot, Sandra & Scott and Sharyn & Joel.
You know what they say about Happy People…Yes? 🙂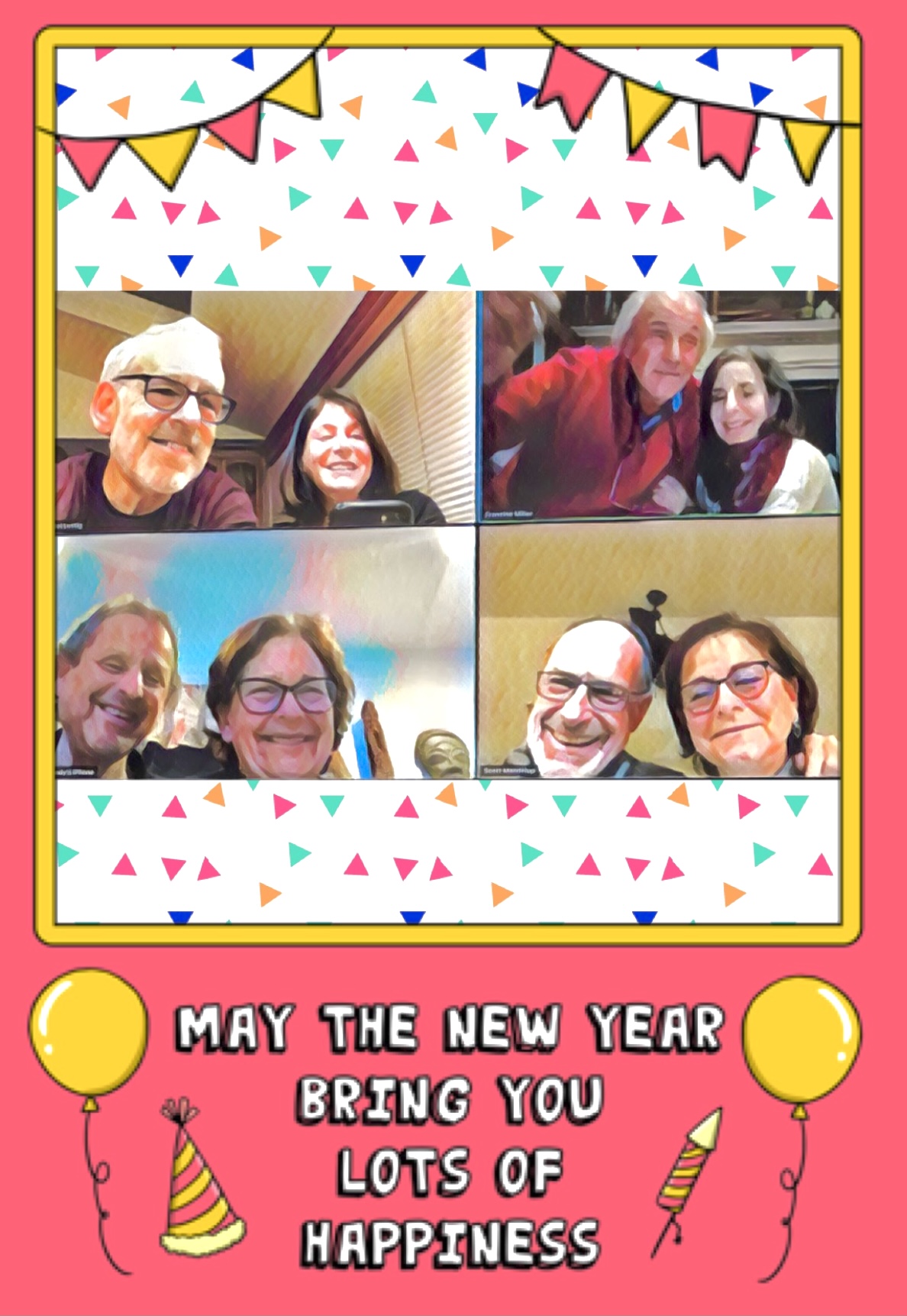 The time actually flew by with two hours of stimulating conversation, vino and appetizers (which included a goat cheese and red pepper jelly on crackers and baked truffle brie with artisanal whole wheat  bread and grilled marinated baby artichokes)…and then it was time for the main course!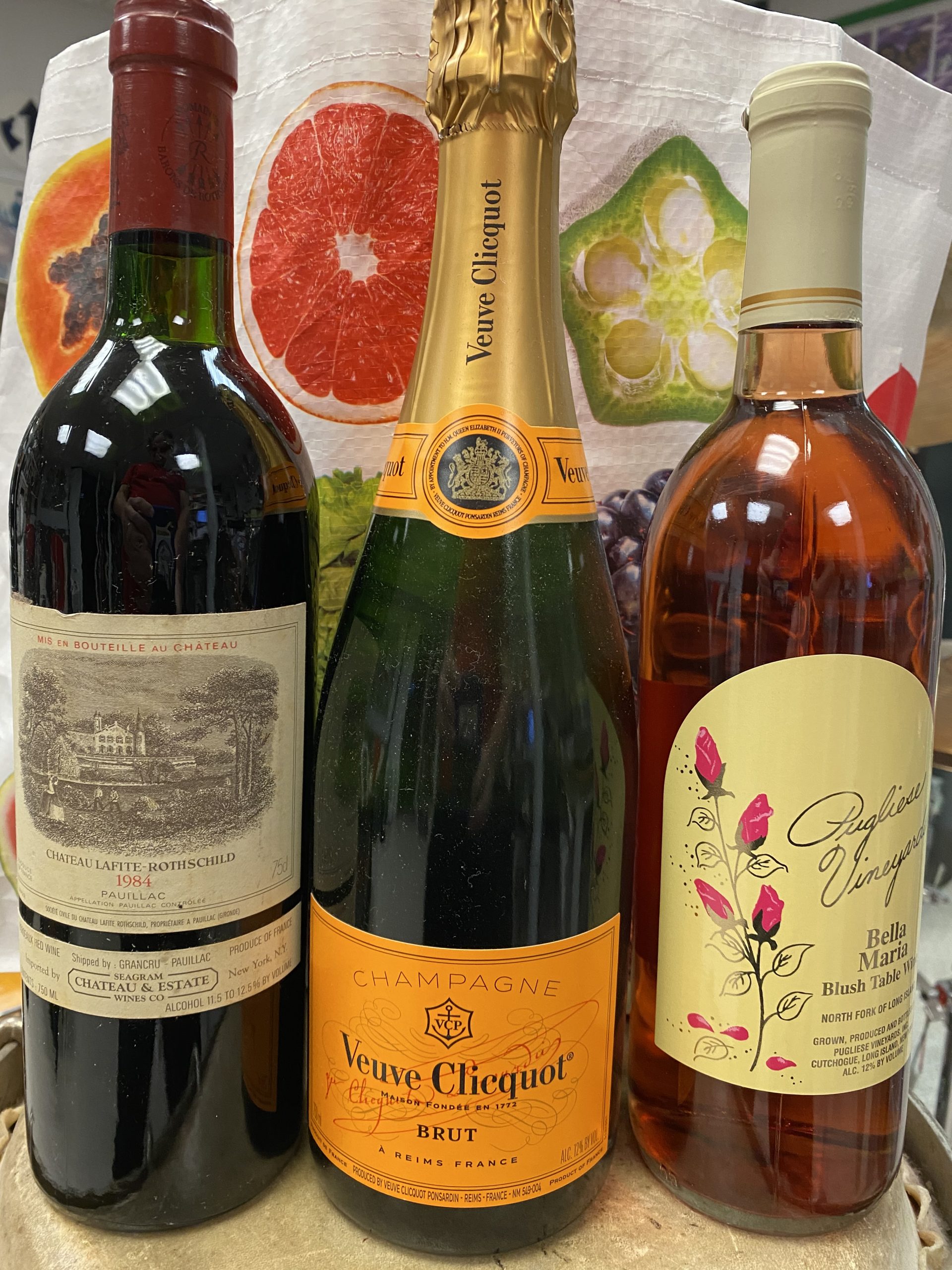 Of course we all had to go and prepare, thus we all raised our glasses to toast to new beginnings, new resolutions, a Happy & HEALTHY 2021 and said nitey-night!
But hey…it's not over yet!
Here's what we all prepared 🙂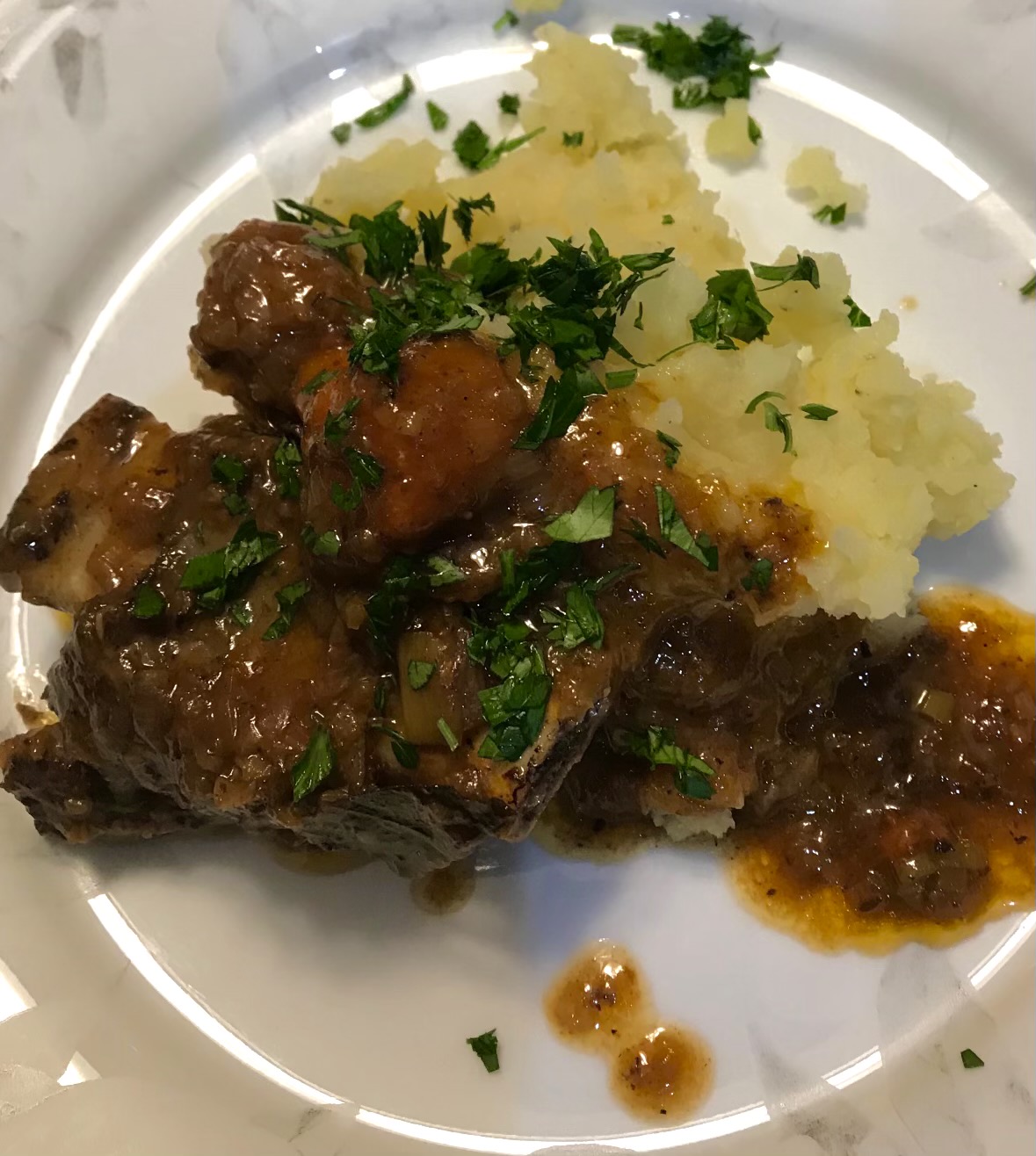 Fran & Elliot's Braised Short Ribs with leeks & carrots in a Port Wine sauce w/mashed potatoes 🙂
Sandra & Scott's Vegetable Paella
Sharyn & Joel's Chicken Francese & Chicken Balsamico Con Funghi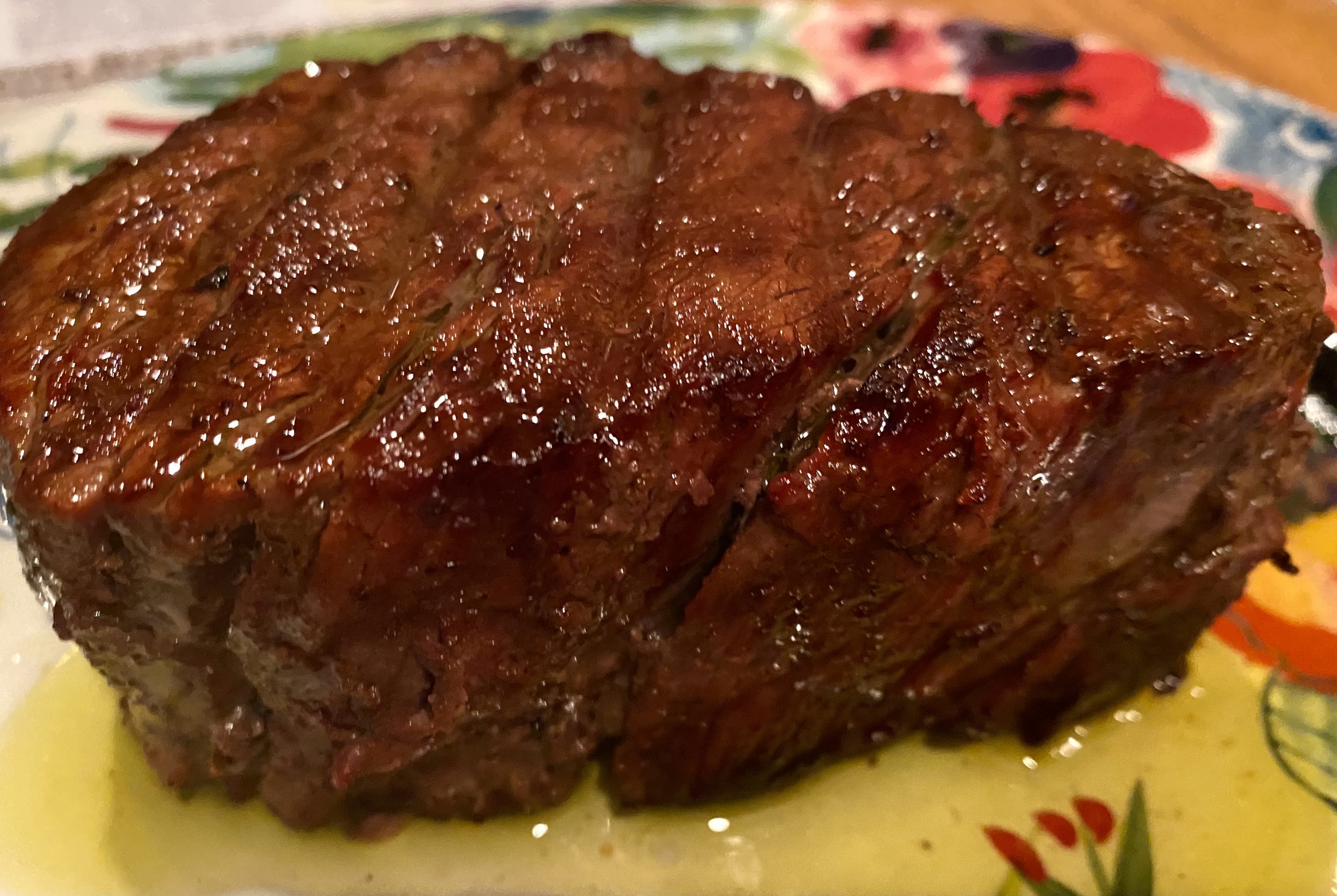 BetsaPasta 'Half-Truth' Grilled Barrel Cut Filet Mignon Bistecca alla Fiorentina Style With Lemon & EVOO
No worries…the sweet butter is in there along with "light" sour cream, milk, salt 'n mill pepper 🙂
Happy & HEALTHY New Year!  PAYING IT FORWARD is also another way to "B Kinder in 2021!"