This may be the shortest and sweetest (pun intended) blog entry yet. The North Fork Doughnut Company opened up last summer and I/we have to say it's the only doughnut we eat…anywhere!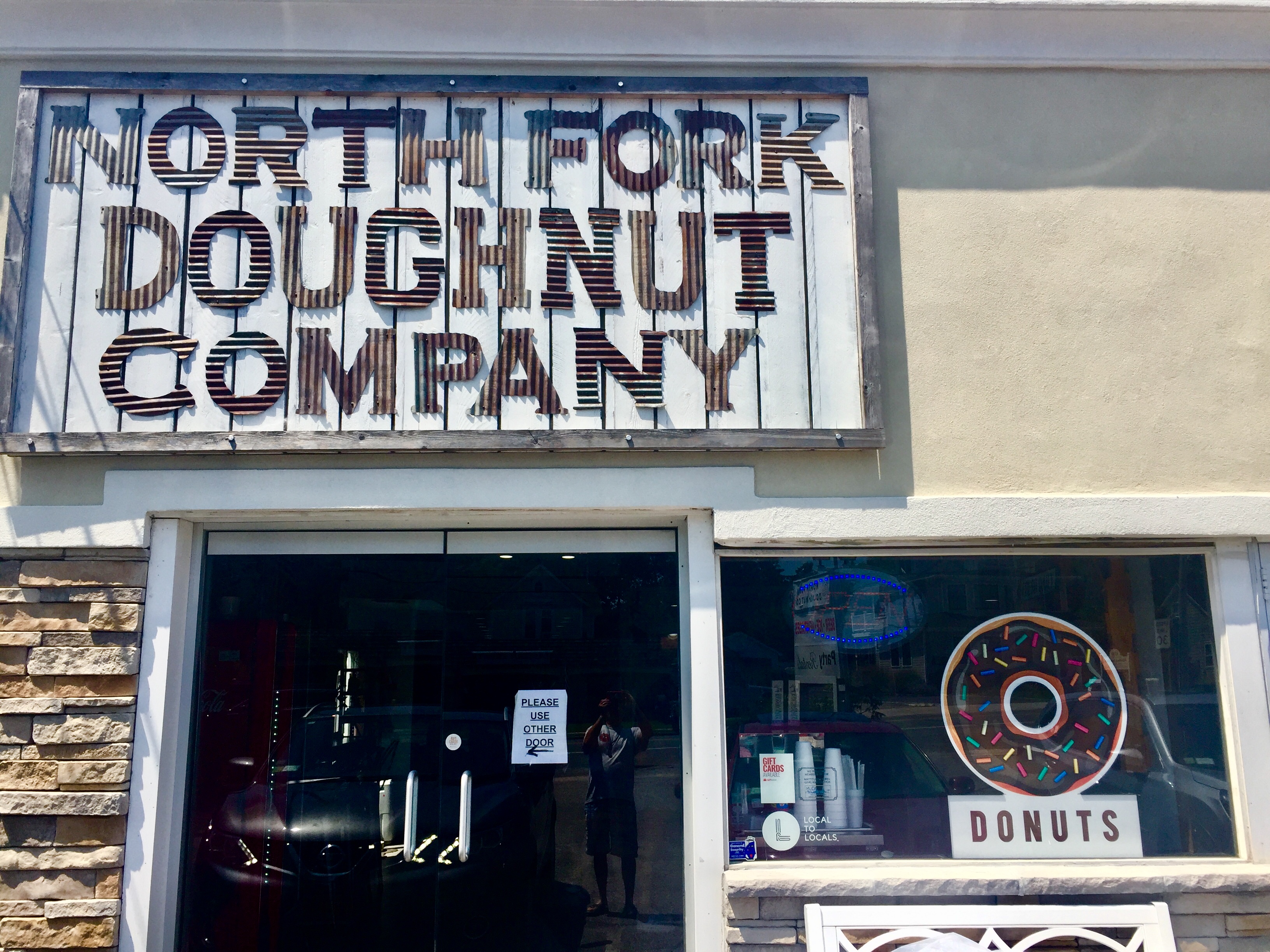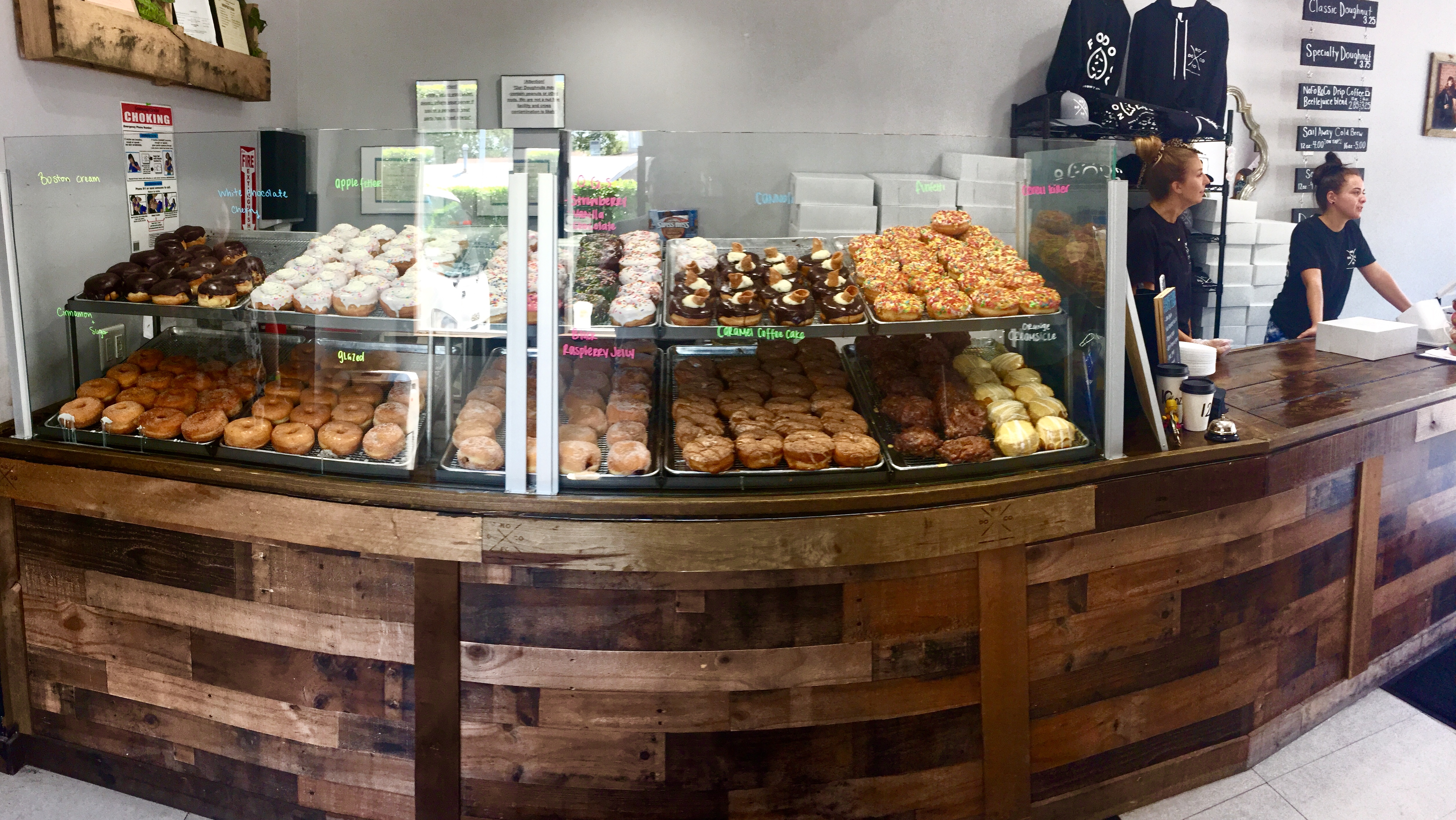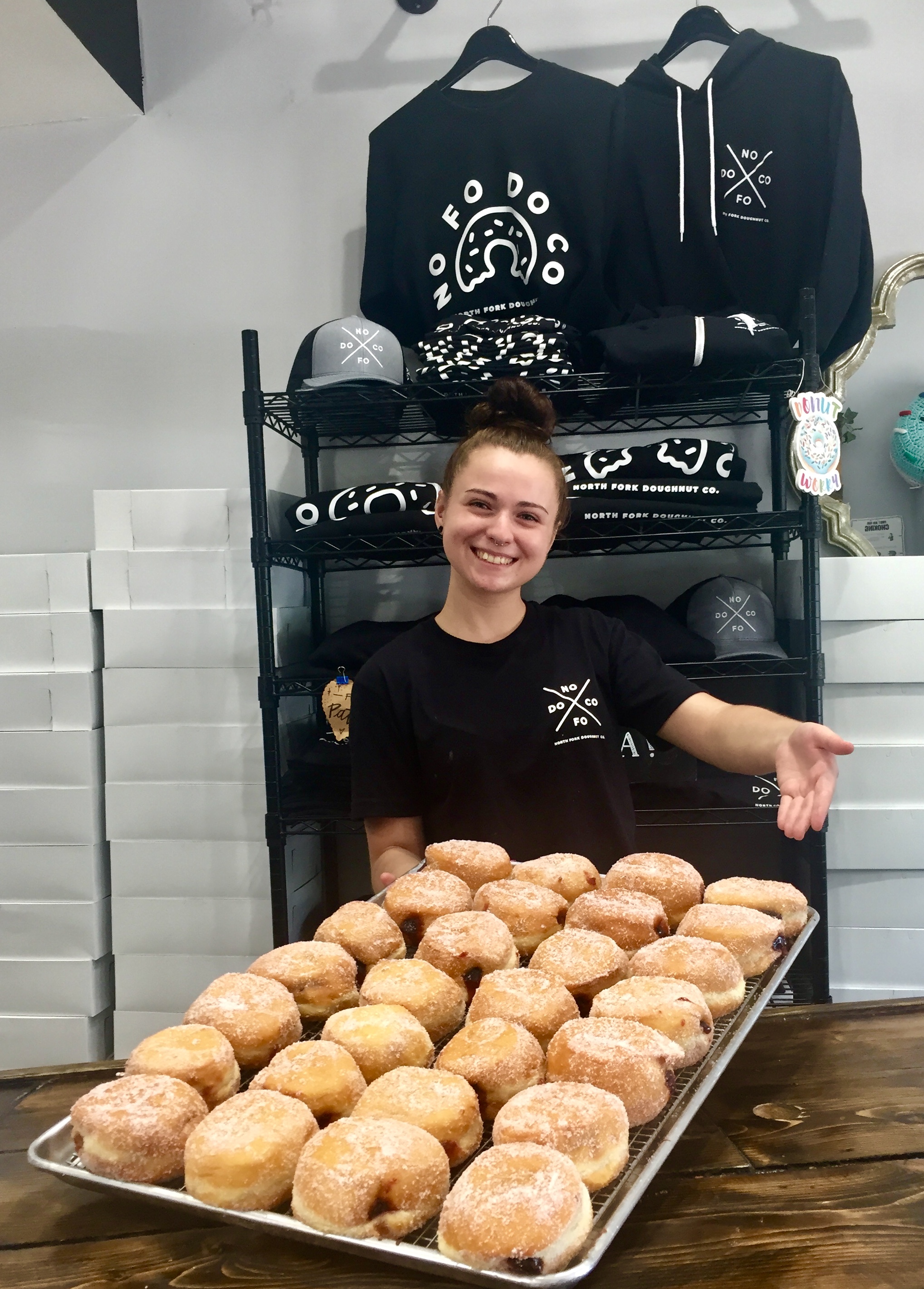 Doughnut Worry! Meet Happy Mackenzie with my favorite! Oh yeah…cool shirts, nice hangers 🙂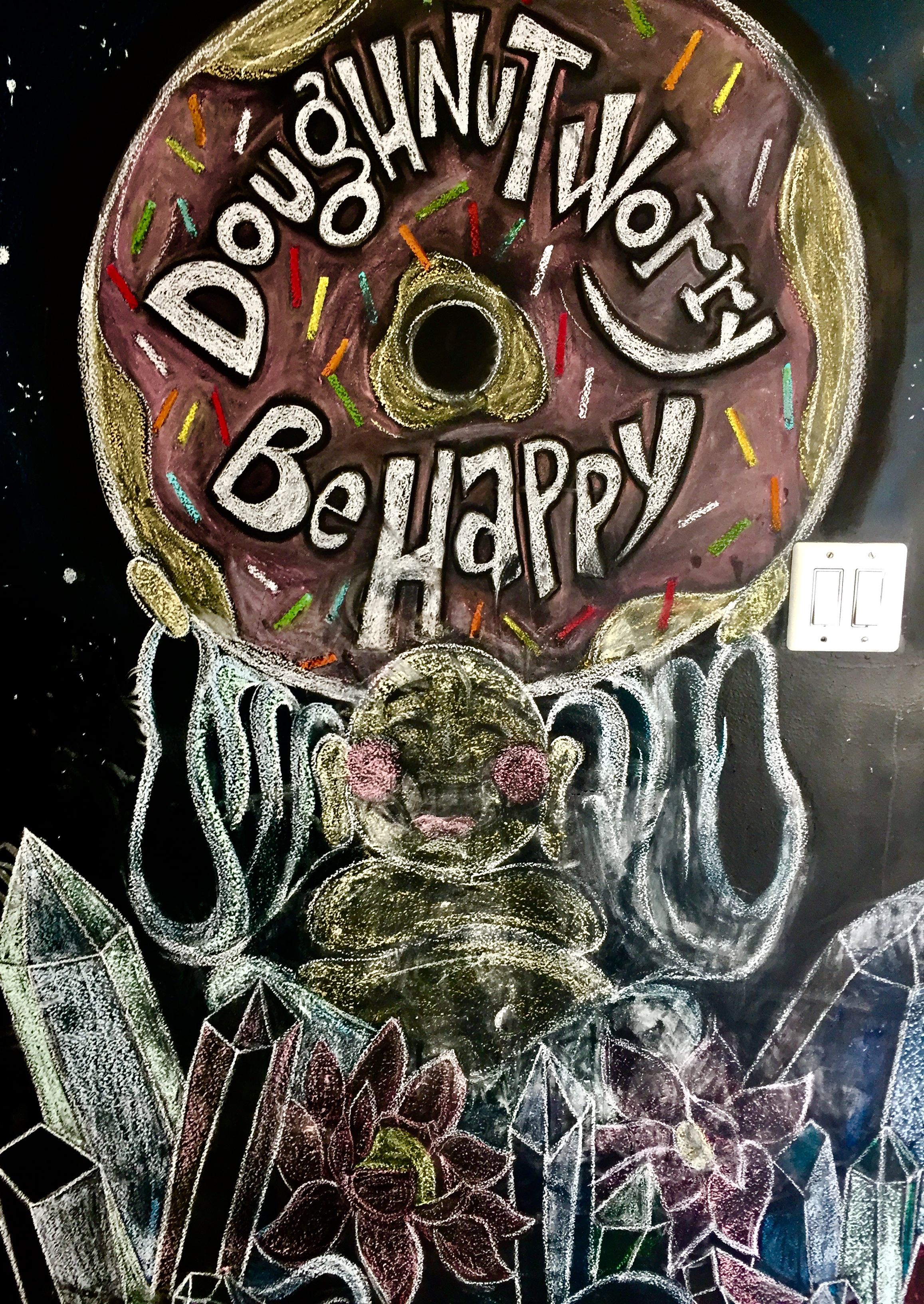 My favorite preserve just happens to be seedless black raspberry and when we went it to check out this new doughnut shop last summer…just guess what the jelly doughnut is filled with. Yup…you guessed it and now I can't  pass the place without going in for a black raspberry filled jelly doughnut or 2 or 3 or 4!
Now here's the interesting part. ALL of these doughnuts look like they are out of a storybook and simply delightful, however we haven't tasted any others.  I'm sure this will change as we keep visiting…but for now…trust me when I/we say this doughnut texture and flavor combined with the fine sugar coating makes this the best jelly doughnut we've ever tried…and with a flavor to be savored.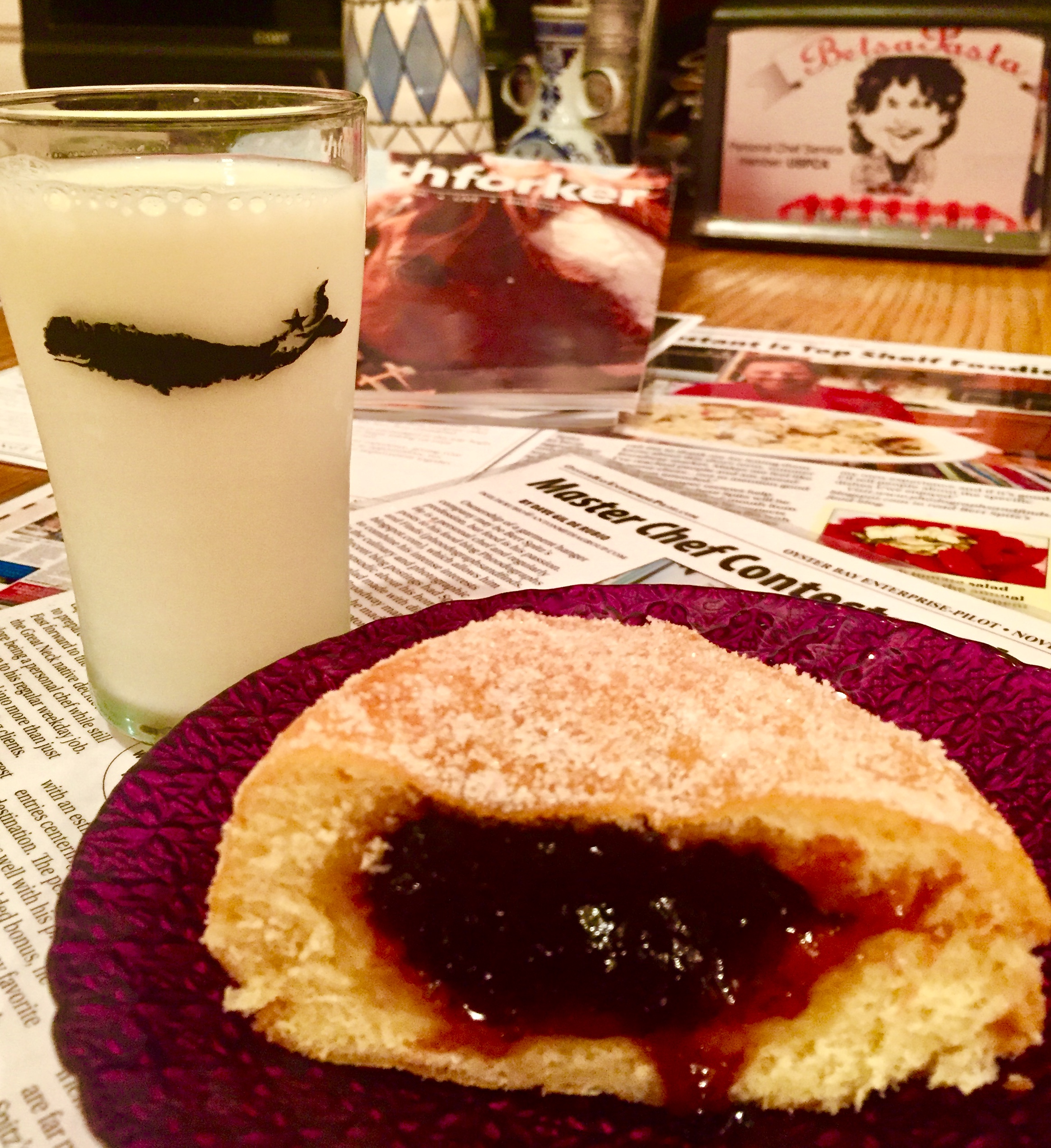 At home with my Black Raspberry Filled Jelly Doughnut
Check out some of the other NOFODOCO possibilities!
Cereal Killer
 Classic Boston Creme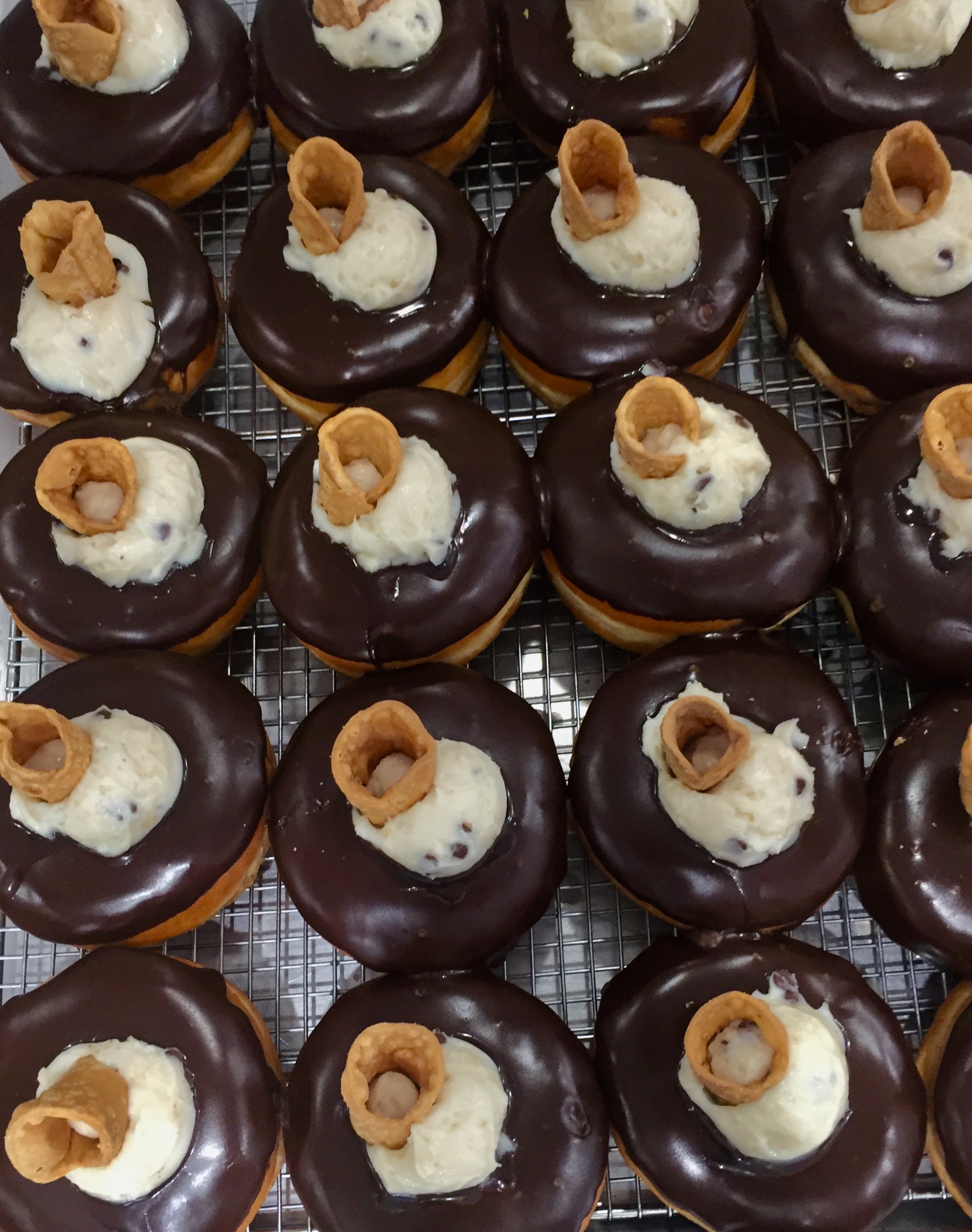 Cannoli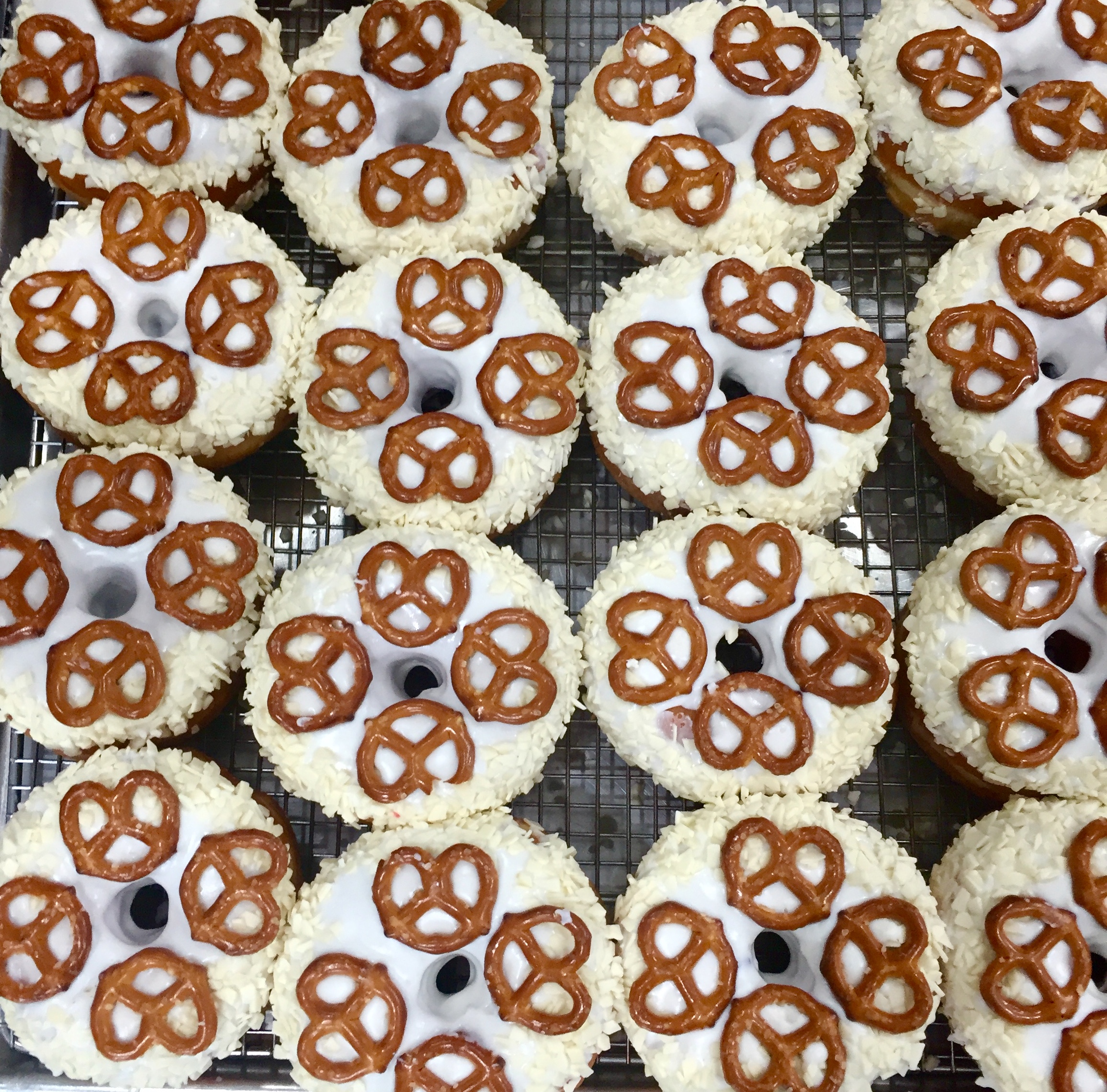 Hmmmmm…gonna have to get the name of this one…
OGS Strawberry, Vanilla & Chocolate
On our most recent visit, we were greeted by more happy NoFoDoCo cast members showing off their famous Cannoli doughnuts.
Folks…meet Kelsey & Brett. Smiles like that could make doughnuts taste better!  🙂
Check out their website to see what doughnuts are there for you as the menu can vary.
The coffees…hot or iced are deliziosa and delisioso…and the selection of tea's compliment whatever your doughnut choice may be. So go ahead in and savor!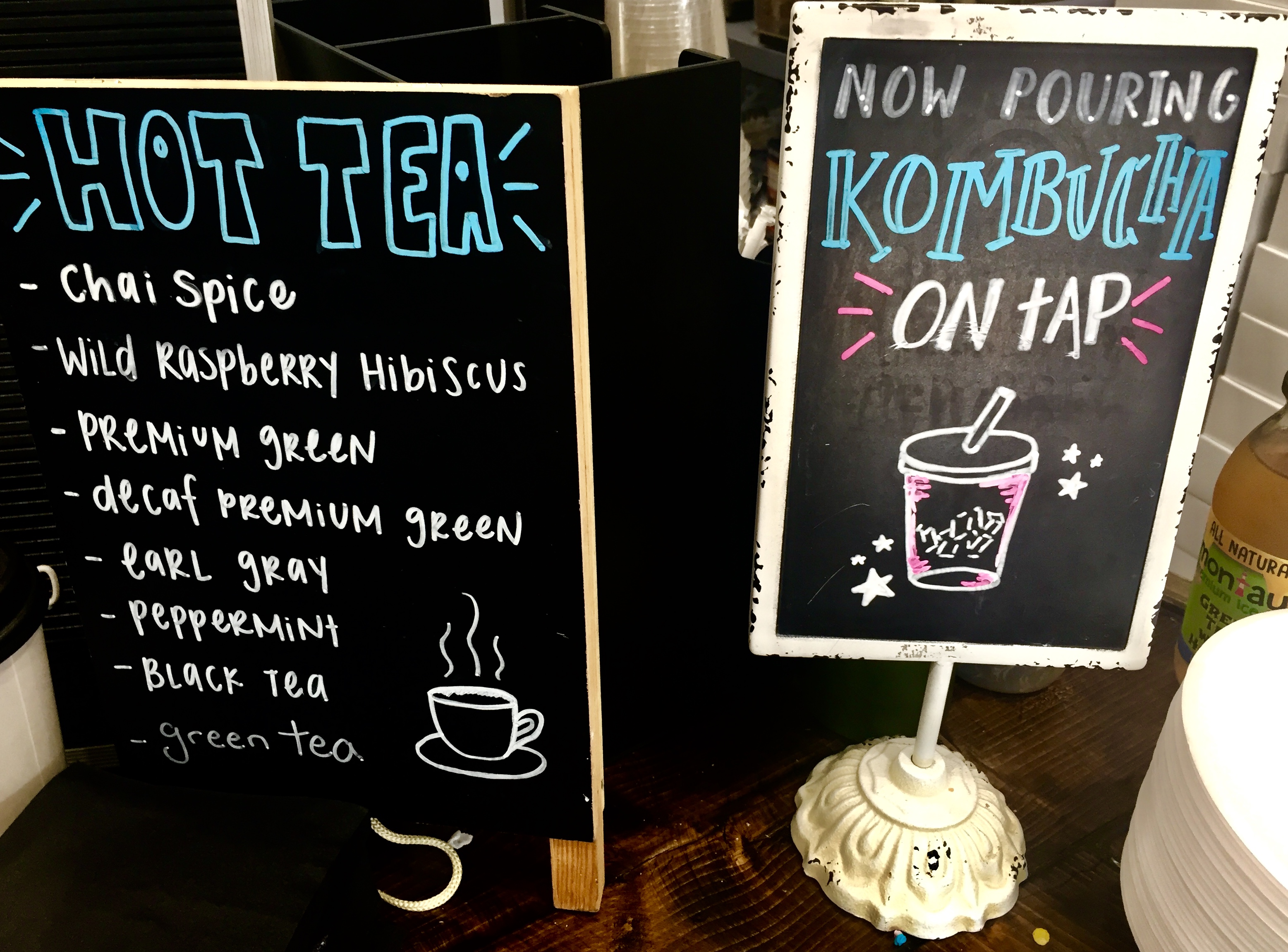 As always, we love comments in the "Leave A Reply" box seen below….so please don't be shy 🙂
Mangia Bene'
Chef Bert