What exactly is poke? Food & Wine magazine calls poke a "raw tuna salad," but looking past the New Yorkification of the local Hawaiian pupu, you'll realize that it's so much more than that. "Poke," pronounced POH-KAY, means "to cut crosswise into pieces" in Hawaiian.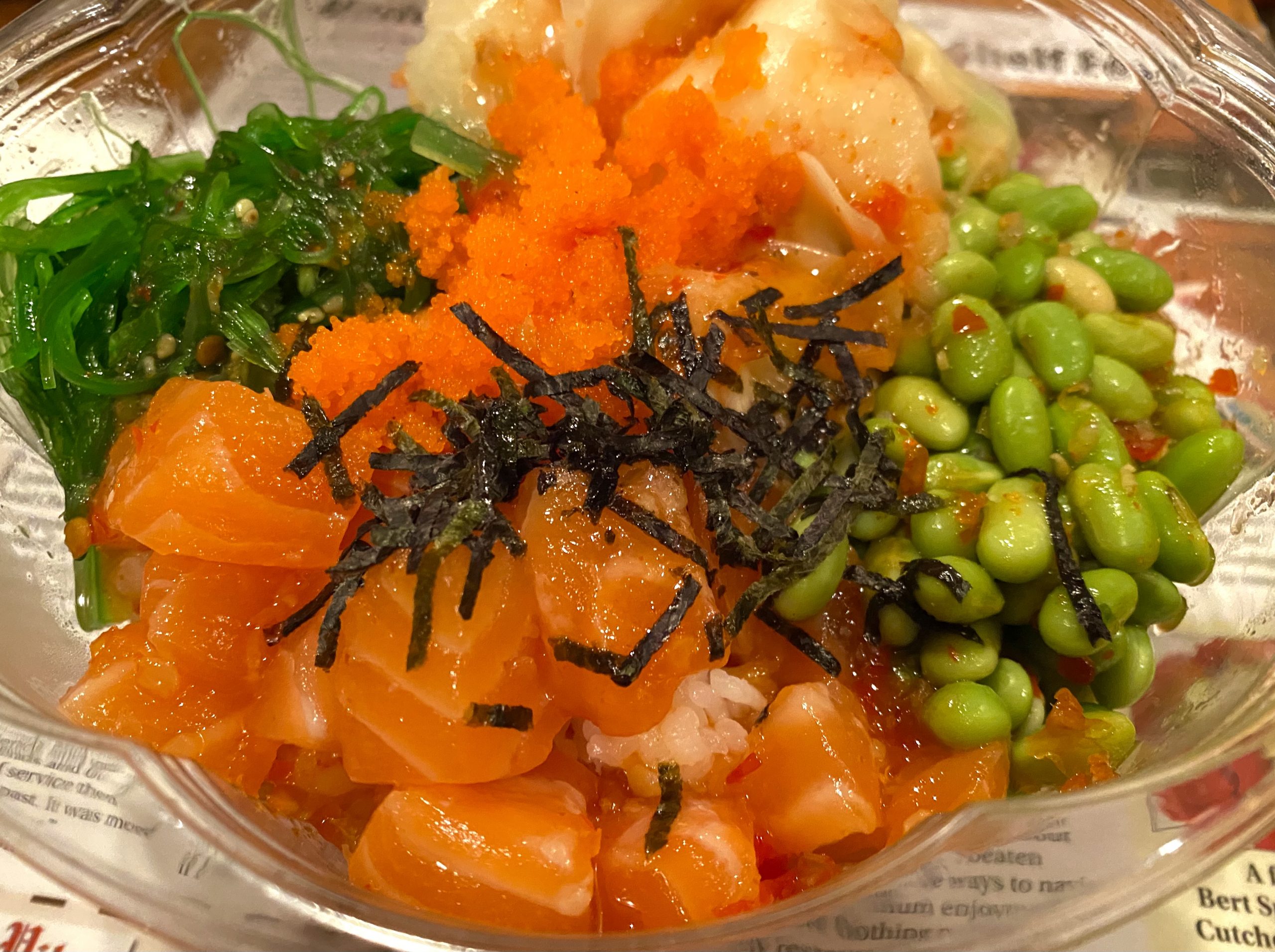 In the beginning, it was sushi, then came the poké. Traditionally, if I wanted sushi or sashimi I would go to a Japanese restaurant and  enjoy my salmon or tuna either fresh sliced and/or wrapped in rice in the form of rolls. I only discovered Poke Bowls a couple of years ago in Manhattan and liked all the choices that I could add to my salmon or tuna. To me it was like a sushi salad bar, however in a much more controlled and safer environment as opposed to the typical salad bars one would see in New York City.
Simply put…Poke Bowls, at their most basic level, are made up of a base…typically either a brown rice or white rice (I like a bit of each in the same serving), cubed raw sushi-grade salmon or tuna and Asian toppings like soy sauce and seaweed. There are really up to 2 or 3 dozen choices of toppings primarily in the form of veggies.. fruits…and then some! A little tip: I like to try and enjoy my poke bowl bowl while the rice is still hot and the fish is still cold.  
So back in March, 2020 I…like most of America and the world…stopped commuting because of the Covid pandemic…ie…no more poke bowls. It was back to sushi for many months until I spotted Power Poke while driving on Jericho Turnpike in Syosset. Wow…gotta try it!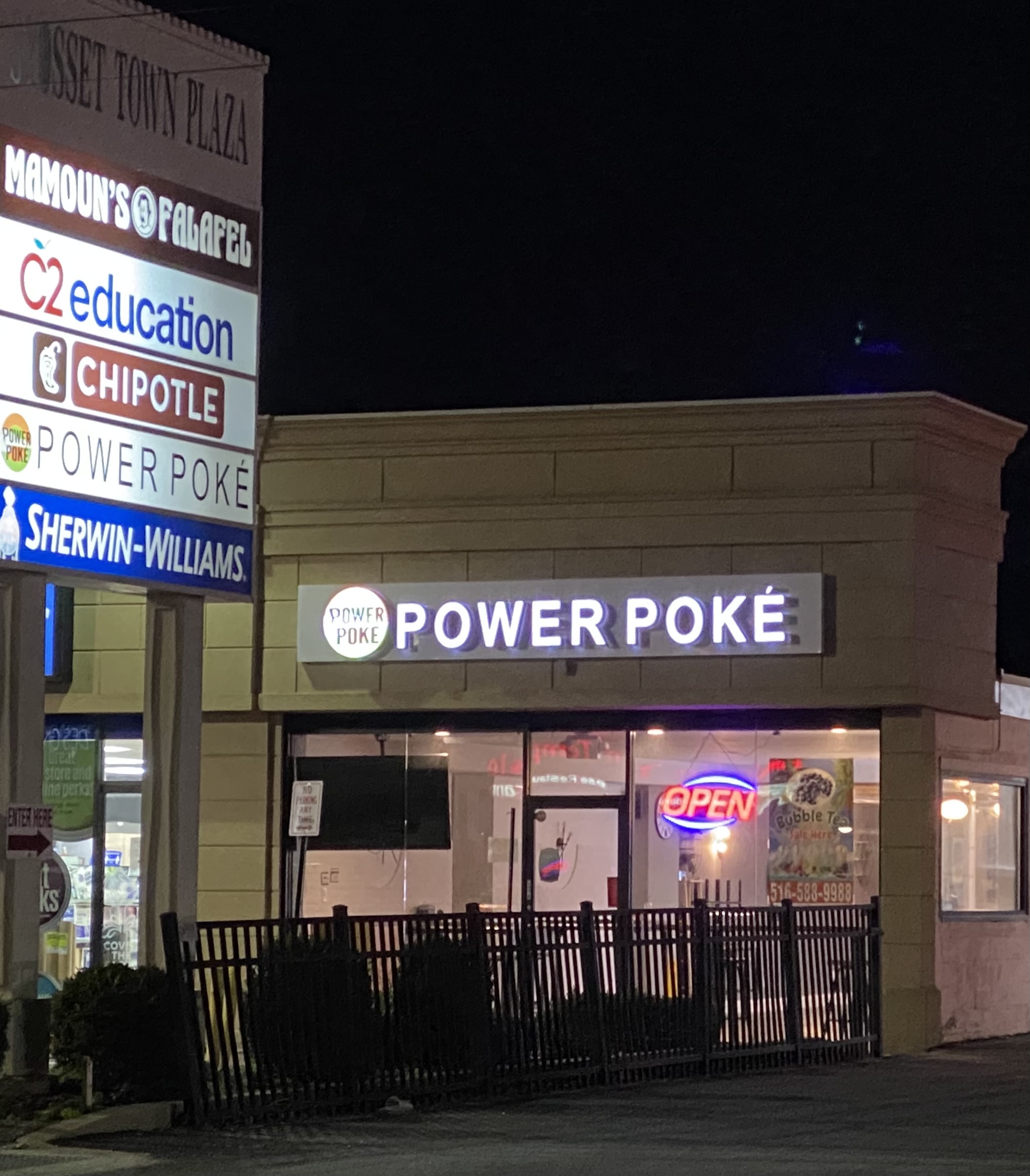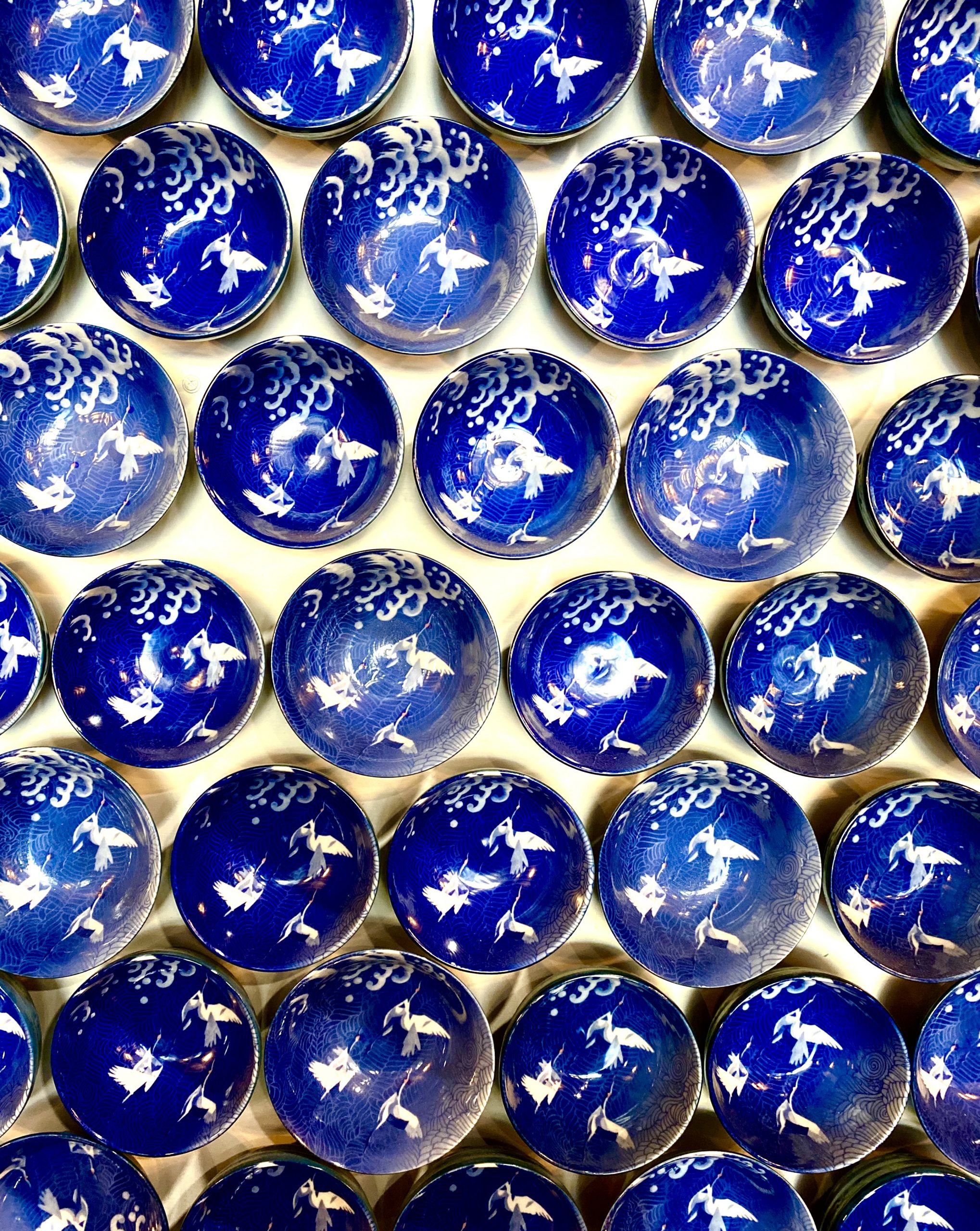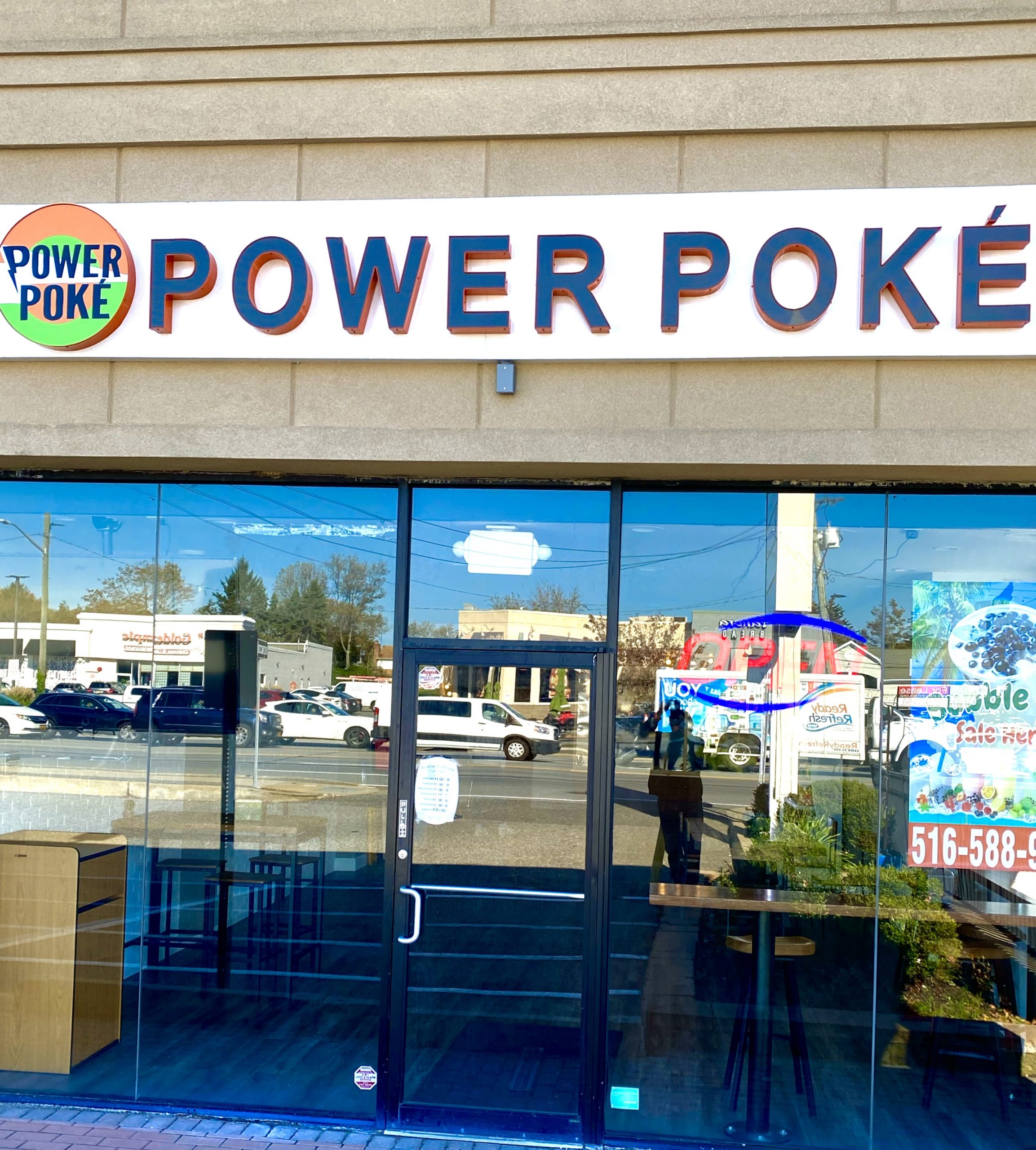 I pulled in back in the beginning of November…met Jenny…and now it's one of my go to spots for lunch and tonight it was dinner. After a few visits, the consistency impressed me enough to let you all know where to go for your next Poke Bowl.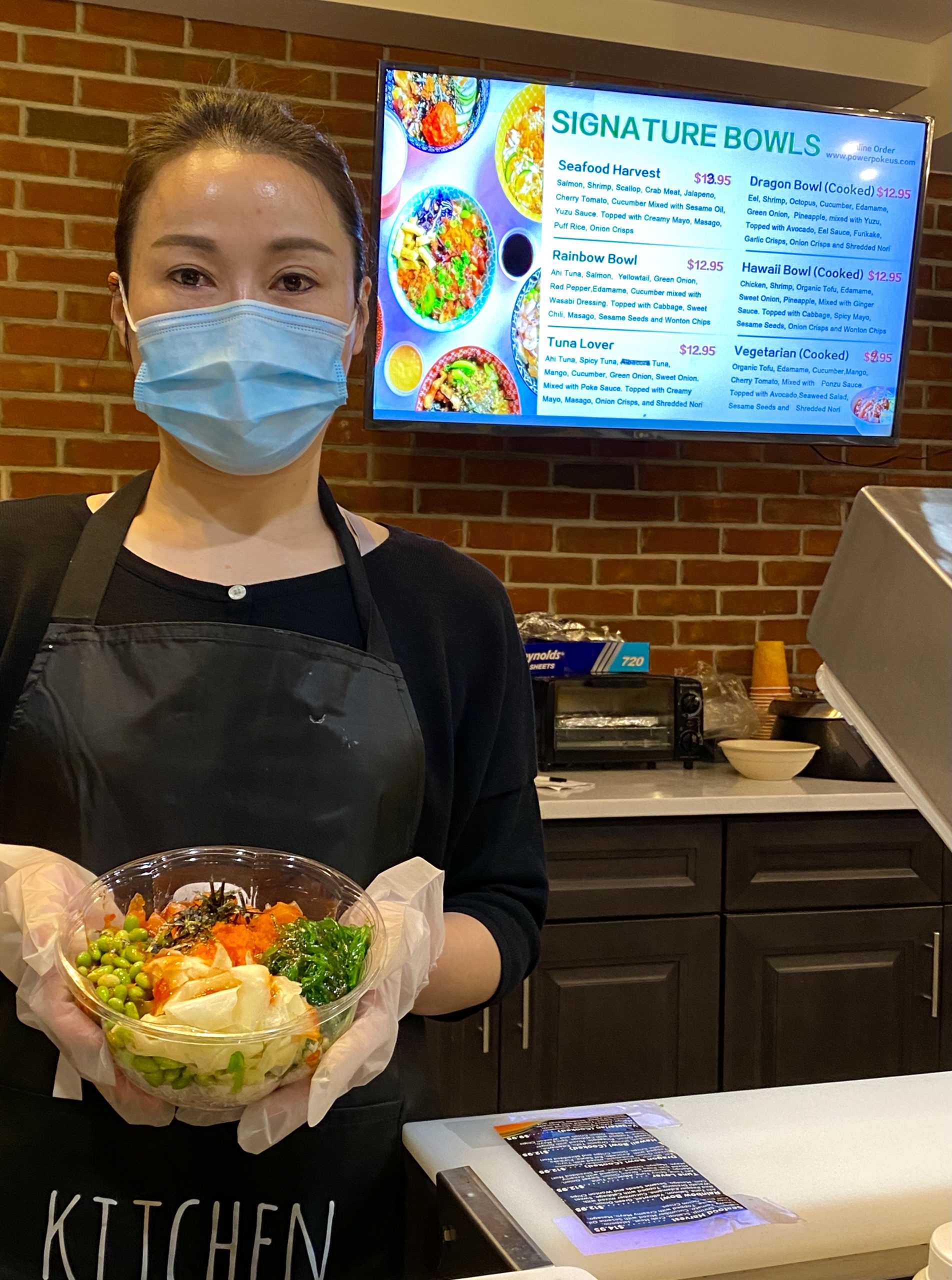 That said…meet Jenny (there is a smile underneath that mask) with my go to salmon Poke Bowl. Check out their "Signature" dishes on the menu. Phab!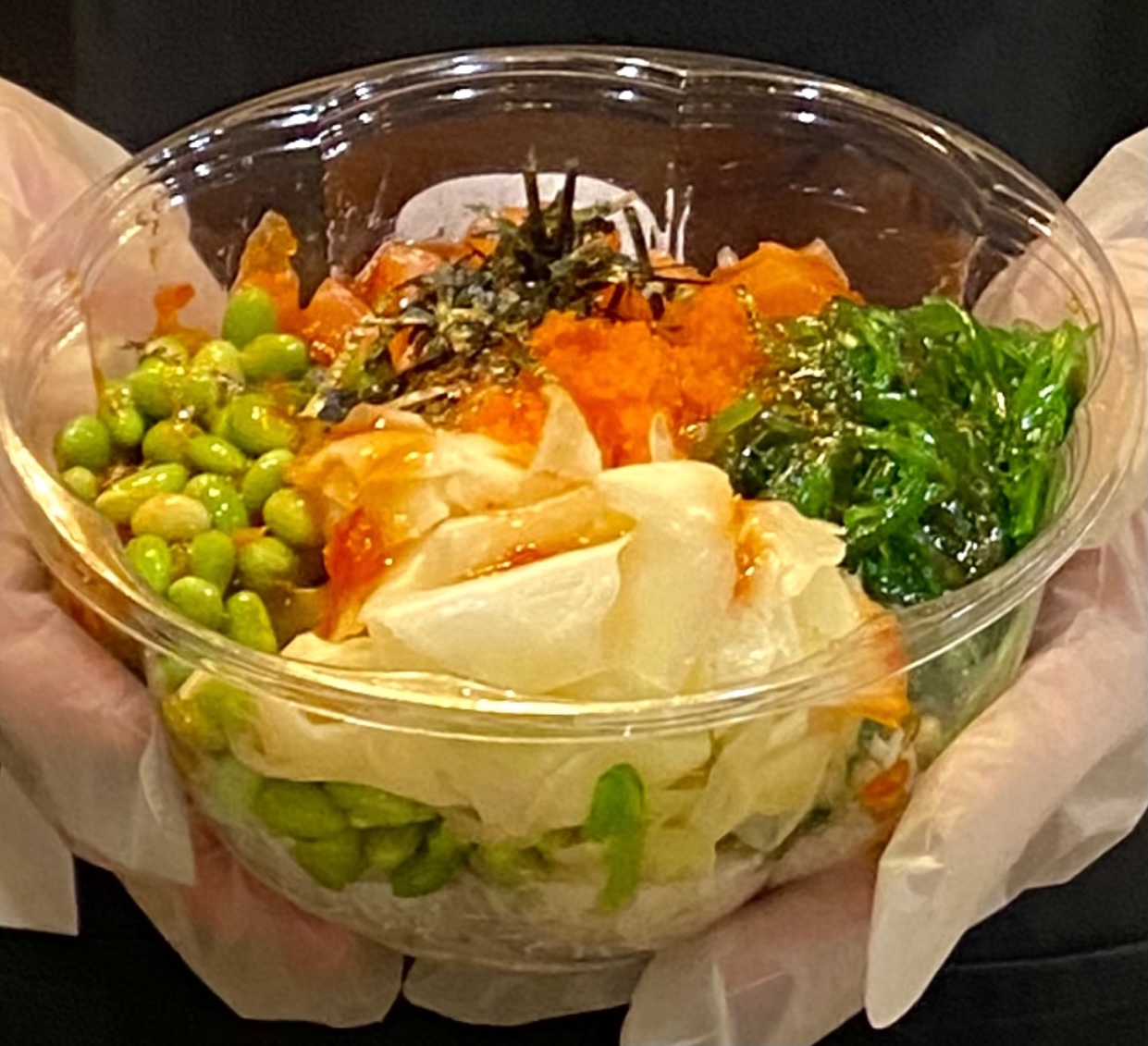 It was hard to get the photos I usually like to get to show you all the choices/toppings that are made available and that was because they are so well protected with plexi-glass between you and the food because of what's going on nowadays. Maybe I could work something out to address that, but for now I just didn't want to wait any longer.
Enjoy folks! Trust me…Have I ever lead you astray?
http://www.powerpokeus.com/location/syosset/
Feel free to comment! Just open up the COMMENTS box on the Home Page…would love to hear from you!
Chef Bert