In these COVID times I once again find myself veering away from my recipe, hidden gem destinations and restaurant review entry's. Credit simply needed to be given today to those folks who really deserve mention for duty above and beyond at The Metropolitan Hospital.
Inspired by these times of COVID that we are all sharing, I was compelled to do the same thing back in December, 2020 to recognize "Local Heroes In The World Of Food That Deserve OUR Support".
Local Heroes In The World Of Food That Deserve OUR Support…According To Me!
On this momentous and historic….yes, historic day… Sandy and I drove into NYC so I could receive my first Modena SARS-COV-2  immunization. Even though there is no FDA-approved vaccine to prevent COVID-19 (it has been approved for emergency use), my belief is…
You're either going to get COVID or you're going to get a vaccine…
So get the vaccination for your sake and your family's sake! BTW…As of this writing around midnight of the same day, there is no side effect other than I can feel where I got the shot in my arm.
Update: The morning of the 23rd…the slight pain is gone!
My experience at The Metropolitan Hospital Covid Vaccine Clinic went exceedingly well and I needed to take the opportunity to express my sincere thanks to the people who took care of me for the 1 hour and 20 minutes I was with them.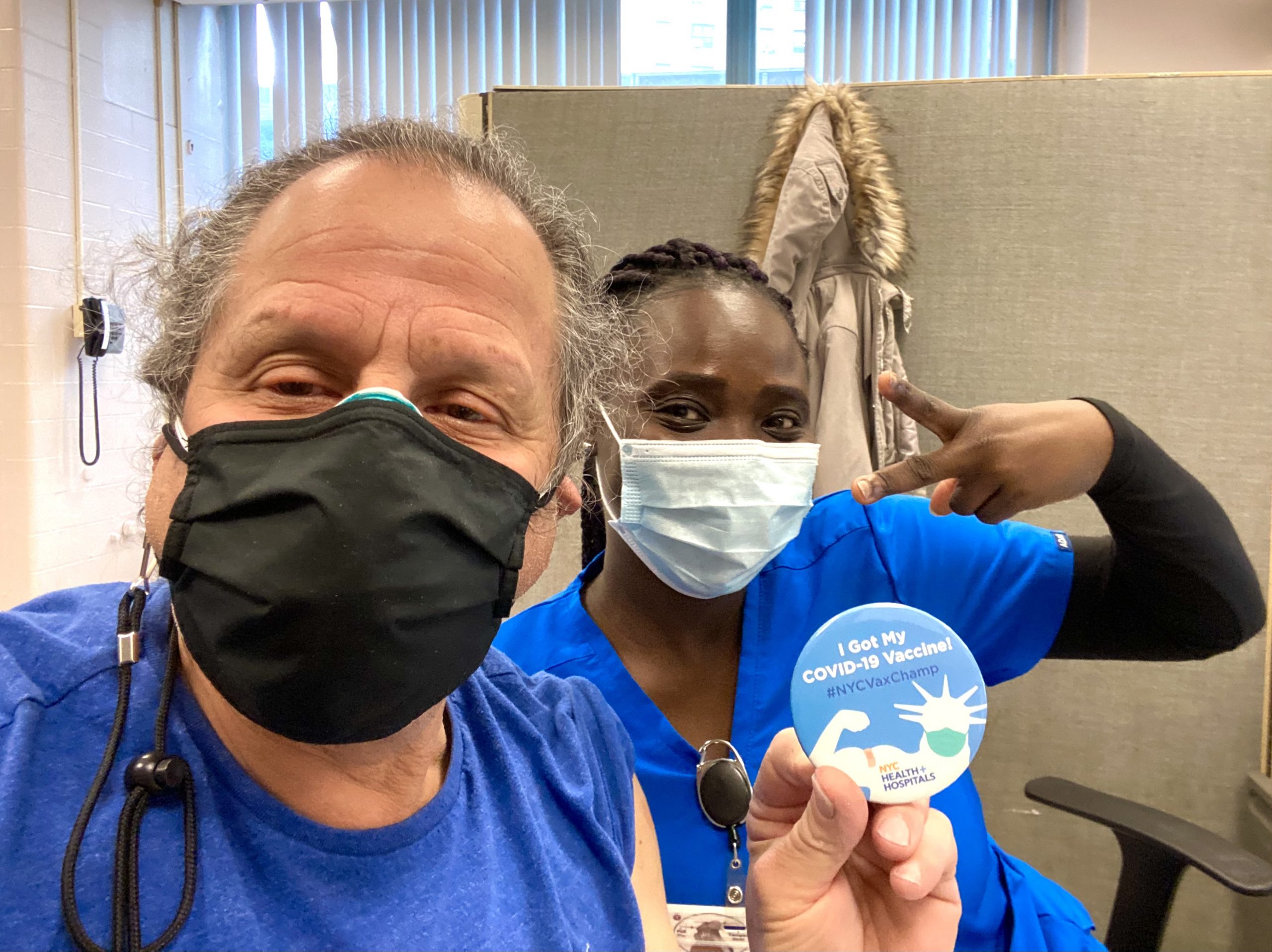 Say Hello to Dorothy! Yes…there are smiles under those masks…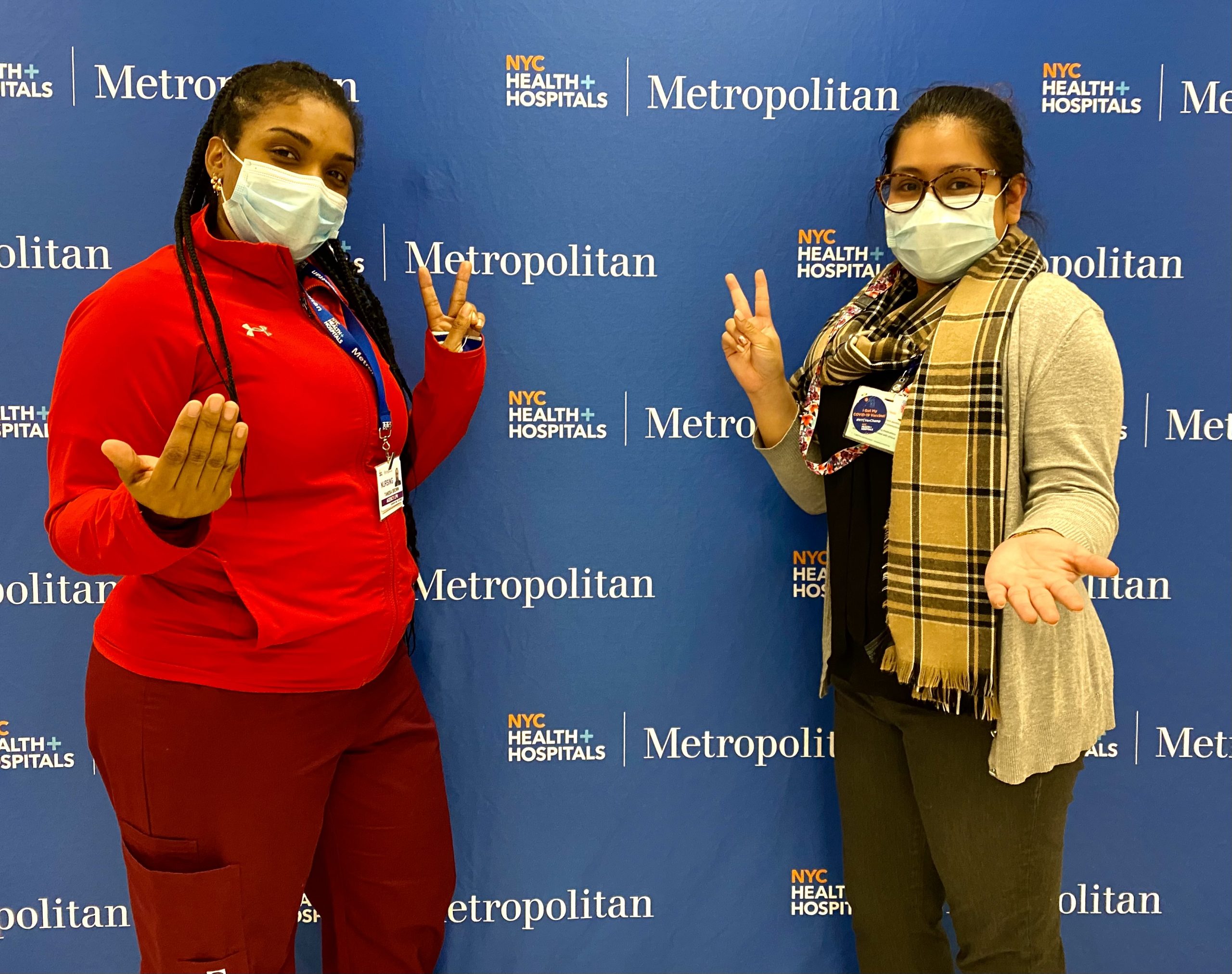 Hello again to a smiling Tanesia and Marlene. Hellooooo ladies!
So it went like this…
I was cordially greeted by Tanesia B. and asked to fill out a pertinent information form that everyone needs to complete. Any questions I asked were quickly answered and with a smile!
After about a 20 minute wait, I then sat with Marlene C. to review the form I filled out to make sure all the correct information was received and recorded. Again, any and all questions were answered graciously and I was then promptly introduced to the definition of happy… RN Dorothy O.
After Dorothy's cordial greeting and a few more minutes of questions, answers and smiles too, I was given my vaccine and was then walked to a close-by within eyesight POST VACCINE 15 minute waiting area.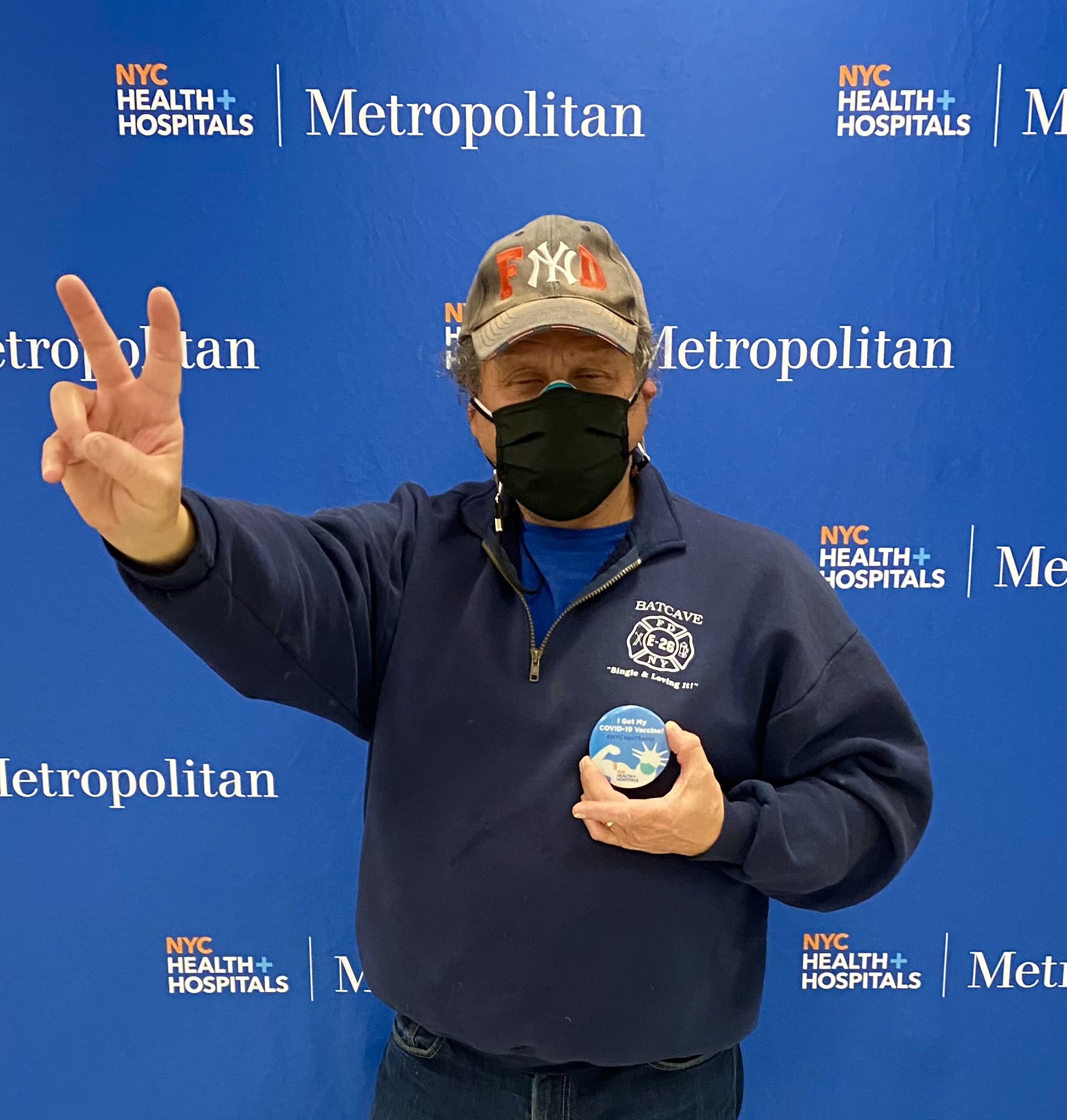 I know all those smiles I experienced were there to help create the calm that I felt and that, according to Marlene, was among their primary goals. Thank YOU for your attention and care and know you are all a credit to your work and to Metropolitan @ NYC Health + Hospitals!
In closing, I have to say it's been one heck of an all good thing 24 hour period this fine January 20-21, 2021! Oh yes…one more thing! At 9:21 and 21 seconds it will have been the 21st second of the 21st minute of the 21st hour of the 21st day of the 21st year of the 21st Century! Whew!!
To Dorothy, Tanesia and Marlene…All the best to you and your families for a Healthy & Happy 2021 and beyond…AND…to our new Biden-Harris Administration. Congratulations and the best of luck to us all!
See you again next month for my second vaccine immunization injection  🙂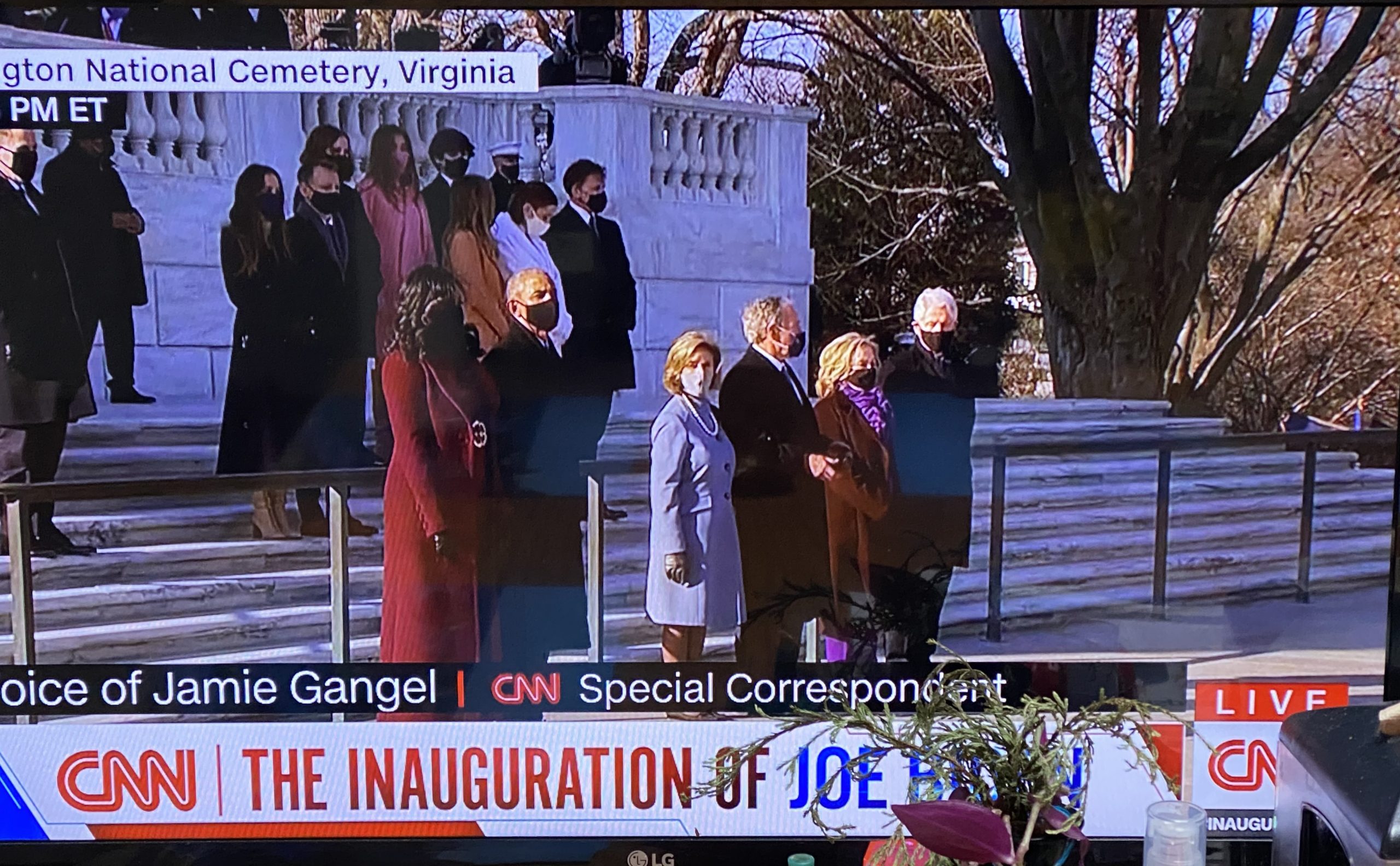 Part 2 : February 17, 2021
Well it's almost a month later and I was scheduled for my 2nd vaccine dose on February 18th.  Rather than have to re-schedule for an unknown date (couldn't reach anyone on the phone) because of a predicted snowstorm for the 18th, we decided to drive in the day before in the hopes of securing my 2nd vaccine dose.
Upon arrival, I became a bit concerned because of the long line that I hadn't experienced on my first visit in January. At that point, I explained my circumstances to the ladies who were receiving patients at check-in and was extremely relieved to find out that I could receive my second dose.
Whew!
Because of the unexpected visit, I was informed it would take a bit longer to work it out and after a relatively short wait, 'Carey' introduced me to 'Karis', the RN who would be administering my shot. Of course what else am I going to talk about in the few short minutes we have together other than food (the #1 social occasion of the world is always met with a smile or two). In that short time frame with Karis I was given the name of a Thai restaurant she enjoys by the name of Bangklyn on 105th Street & 2nd Ave. and in turn, I suggested a fabulous slice of pizza at Salvio's on 78th Street and York!
One Phenomenal Slice of Pizza That Stands Alone at Salvo's Pizzabar in New York City!
Guess what…
In that short time frame, my shot was administered and I had to move on to the waiting area to make sure there were no immediate side effects and to make room for the next patient.
While waiting, I again (as I did on my first visit) asked for assistance in quickly…and I mean QUICKLY…rounding up all the folks I worked with and who took care of me so I could again give credit where credit was due to our local heroes*** at The NYC Metropolitan Hospital Covid Vaccine Clinic!
***In my book…a hero is someone who gives of him or herself, often putting his or her own life at  risk for the greater good of others!!
From left to right…and with their invisible smiles…
Meet…Keris, Katrina, Carey & re-introducing…Tanesia!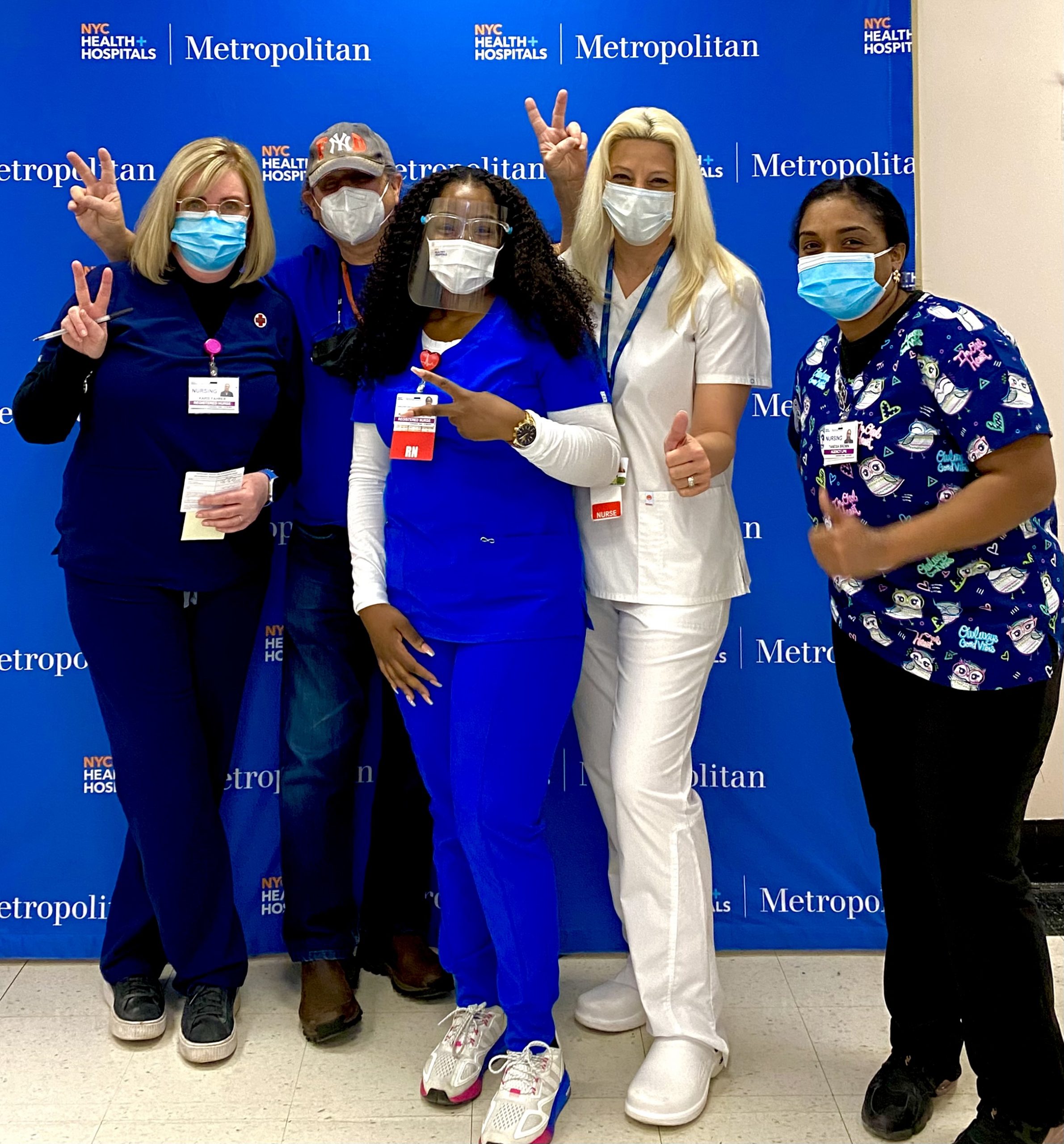 …and of course…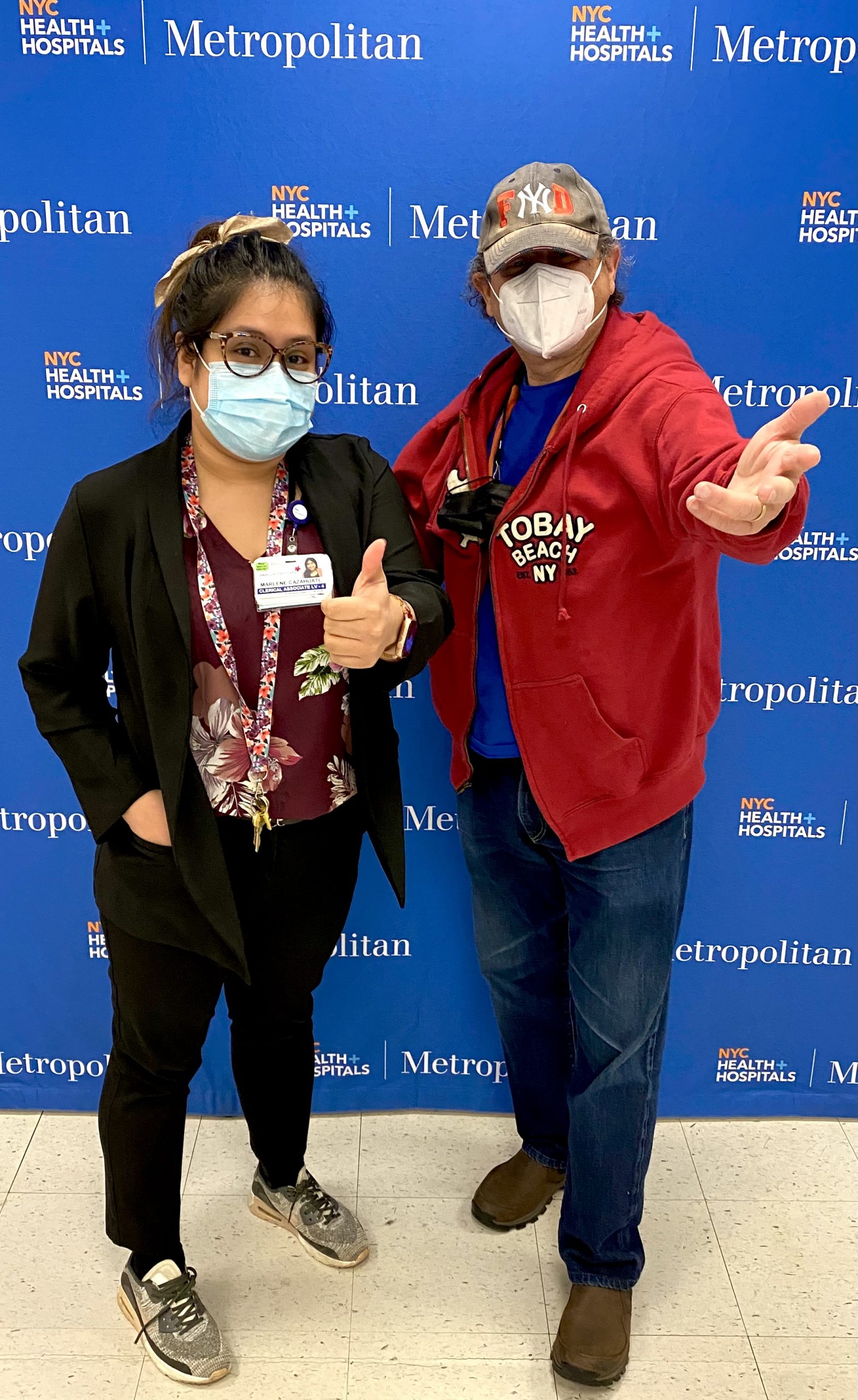 Re-introducing Marlene…and me 🙂
Hey Dorothy! Sorry we missed you for your cameo. Maybe next time…who knows?  Maybe I'll be back for a "booster" OY!
FYI…The only side effect was as it was on the first vaccination dose…a pain in my arm where the needle went in. It lasted for 2 days and is now dissipating.
To you all…I/we say:
A SINCERE Thank YOU For Working So Tirelessly To Improve The Health And Safety Of Our Country!!!
As always, please feel free to comment in the box below.  Would love to hear from you!
Thank you!
Chef Bert