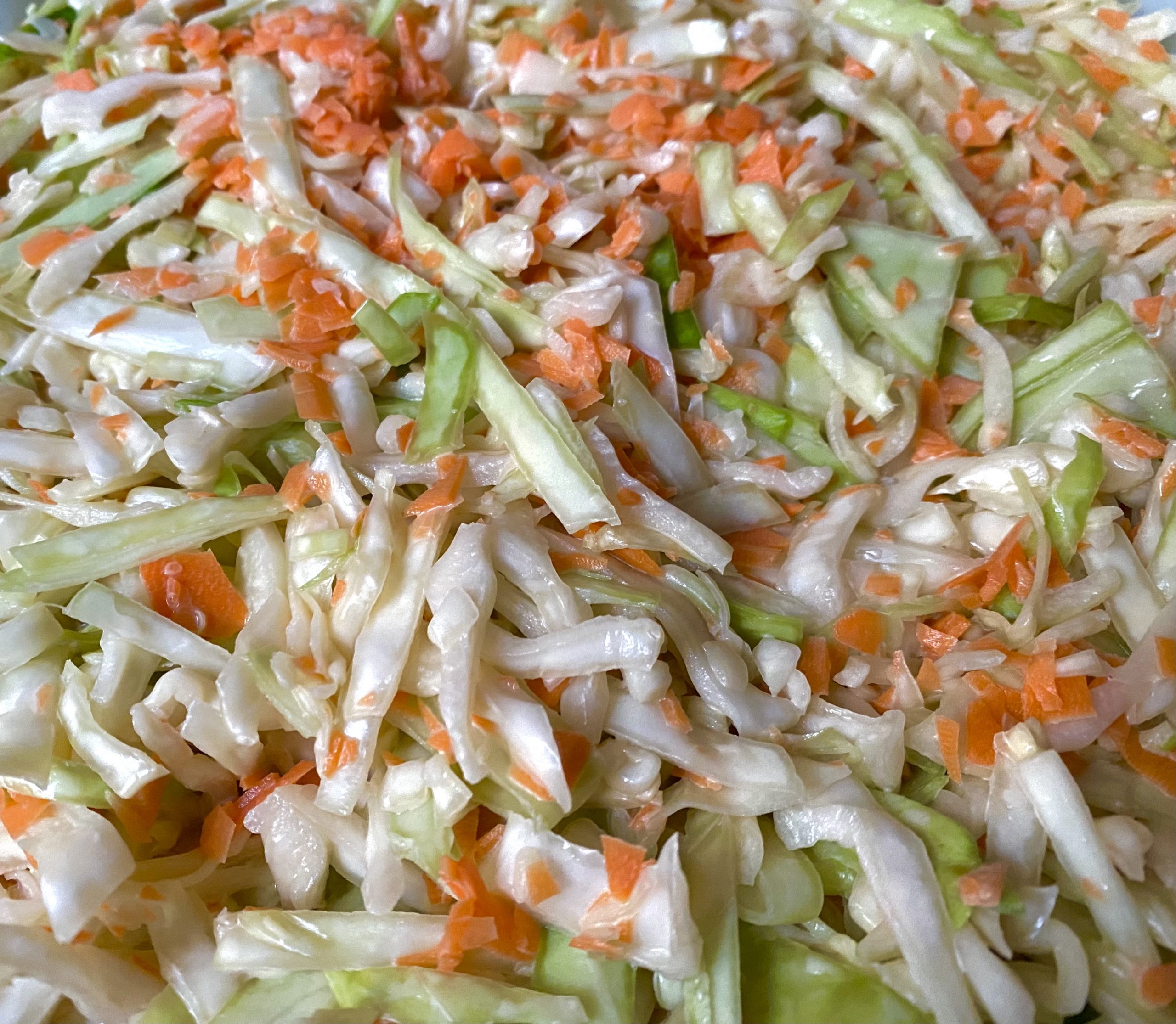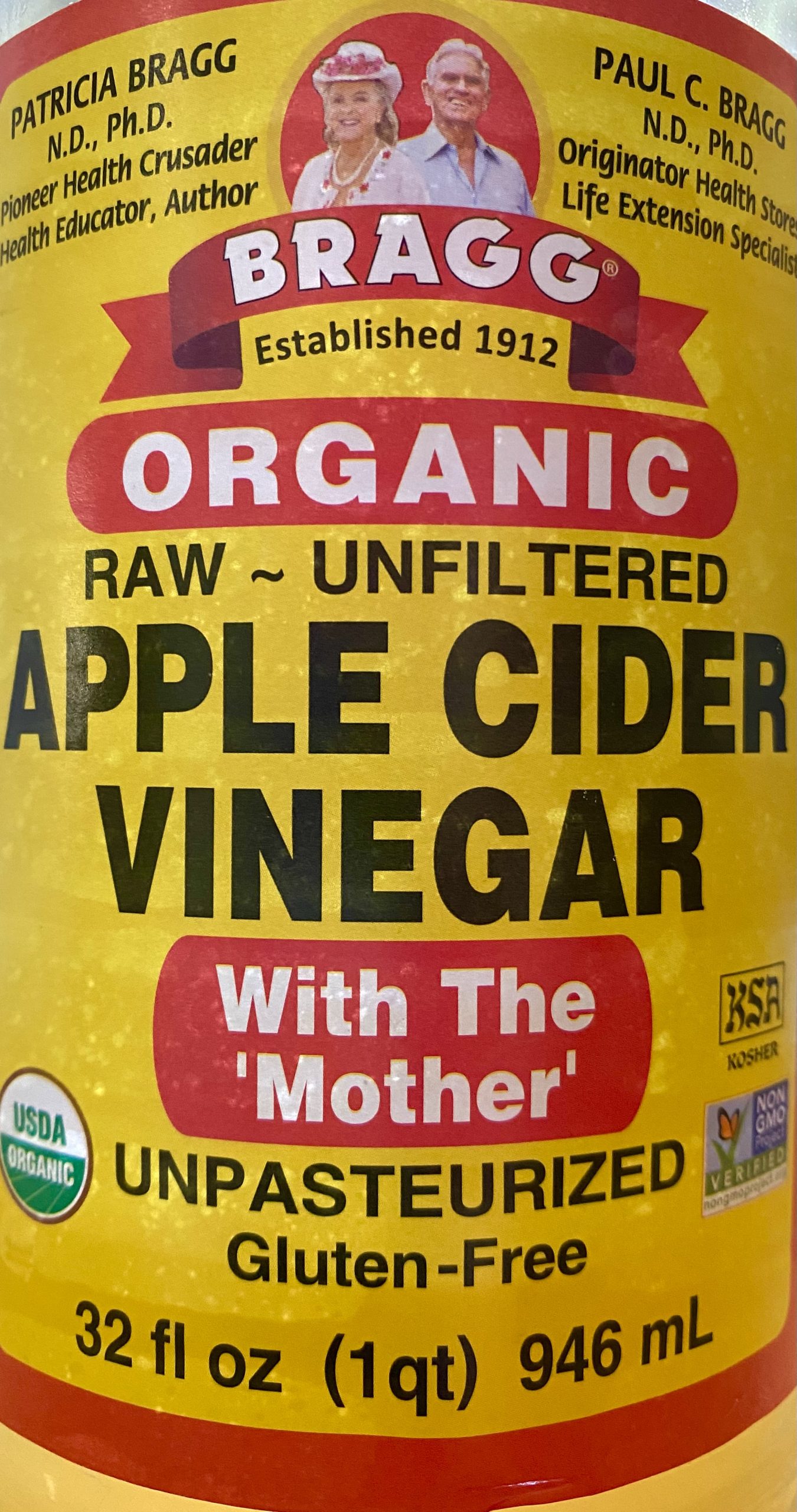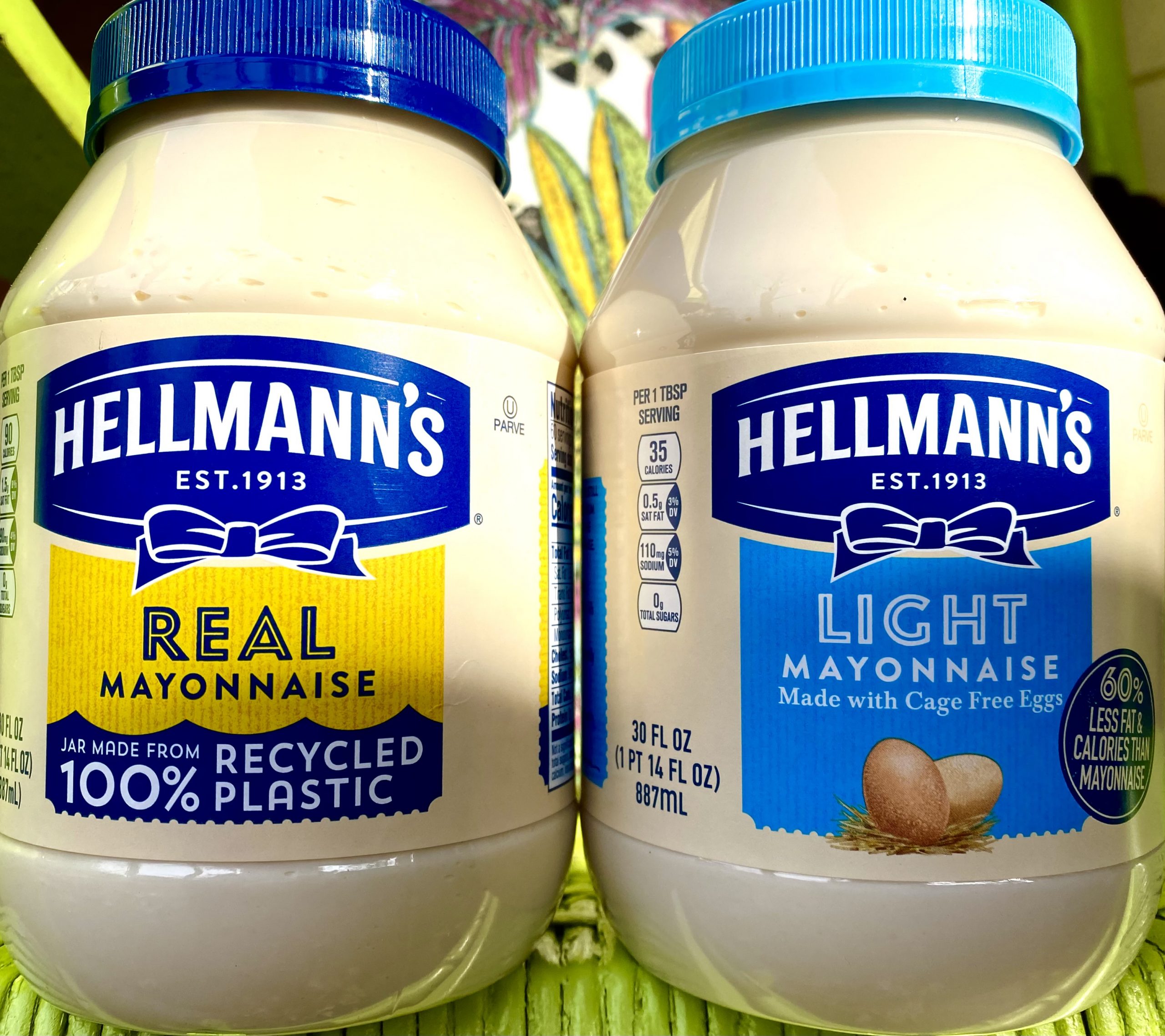 I've never seen a dish that had sooooo many different possible recipes…NEVER! Perhaps this is why I've never really found success in formulating a cole slaw recipe that worked FOR ME…and why I haven't posted one until today!
There is no way I can get into all of the variations and types of "Cole Slaw' recipes and so I'll focus on the one that impressed me the most but was never quite able to figure it out. This is one recipe  that was given to me about 15 years ago by 'Aunt Bea', whose cole slaw we loved but could never quite figure out the proportions because they didn't come complete with them. I could never get a straight answer regarding proportions or specific brands or types of mayo, vinegar or sugar that were used and I would get results that were different every time based on ingredients I chose to use.
Here is the recipe I was given way back when…
AUNT BEA'S COLE SLAW 
 
INGREDIENTS: 
 
grated cabbage 
grated carrots 
mayonnaise 
vinegar 
sugar (you can use SPLENDA) 
 
Proportions: 
rounded tablespoon mayonnaise 
shallow tablespoon sugar 
level tablespoon vinegar 
 
Blend sugar and mayonnaise together 
Add vinegar…….Mix well 
Add grated cabbage and carrots 
Taste……if you have to add anything, make sure that it is in the same proportions 
 
I usually start with 3 tablespoons, and then add as needed. 
 
Refrigerate so that flavors will blend 
Ok…so here we are today (2020)…and after researching recipes with basically the same ingredients and after trying many different types of products…I've finally been able to narrow it down to the ingredients that make  cole slaw the way I like it. Simple and with only 5 ingredients.
So folks…here goes!
Note: To make sure this recipe works, prepare a day ahead of time and let sit in the refrigerator overnight!
INGREDIENTS
-1 4+ lb. head of green cabbage…quartered and core removed in each quarter
-4 large carrots…shredded with carrot peeler and then chopped coarse (center core of carrot is not used since the exterior portion of carrots are always sweeter)
-1 cup of organic turbinado sugar
-1 cup organic BRAGG apple cider vinegar
-2 cups Mayonnaise/50% Hellman's Mayo & 50% Hellman's Light Mayo
PREP
-Quarter your head of green cabbage and slice 1/4″ thick and some thinner. I like different thicknesses. Add your coarse chopped carrots
-In a bowl, stir sugar into vinegar until melted. Add mayonnaise and stir until you get a smooth dressing consistency.
-Add 'dressing' to cabbage and carrots and toss until cabbage and carrots are completely coated
-Let sit in refrigerator for at least 3 hours and then toss again. Let sit in refrigerator overnight for best results…according to me 🙂
NOTE: Ultimately, you can adjust this recipe to your taste and note that although there appears to be a lot of mayonnaise and sugar…remember there is over 4 pounds of cabbage and 1/2 pound of carrots. Additionally, if you are concerned about calories and/or sugar, it's OK to leave the juices/dressing at the bottom of the bowl to reduce this intake. Either way, just make sure you let it sit overnight and tossing at least twice in the process to make sure the flavors are evenly distributed throughout before serving.
For maximum flavor and minimum calories/sugar, toss before serving and let sit for a few minutes so dressing can sink back down into the serving dish.
Yield: Approx. 4.4-5 pounds