Short and sweet folks. Summer time is lobster season for us. It just happened to be July 4th, thus this entry is simply titled Independence Day Lobster Rolls.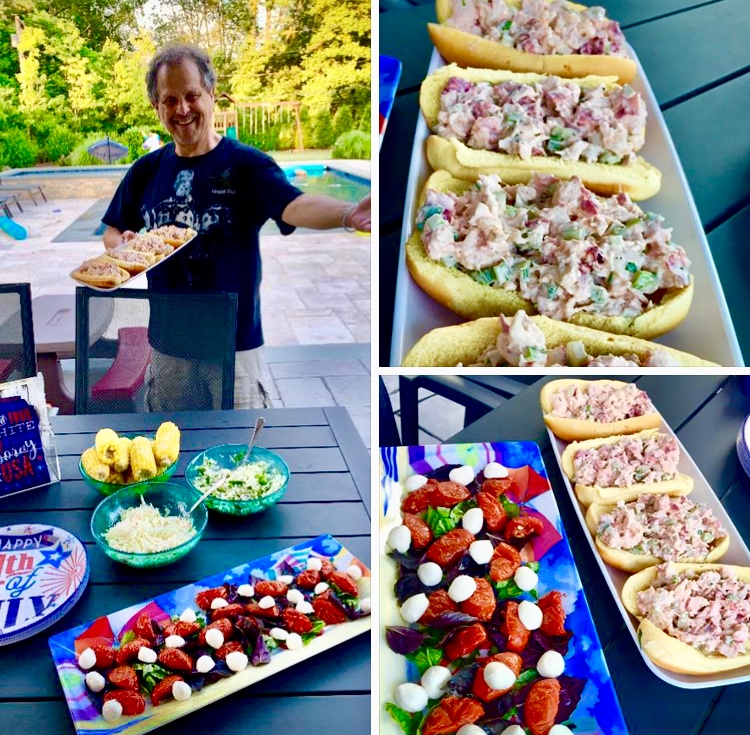 The only difference between this recipe and my past recipe is the addition of a bit of fresh flat leaf parsley that is growing abundantly in our backyaaad!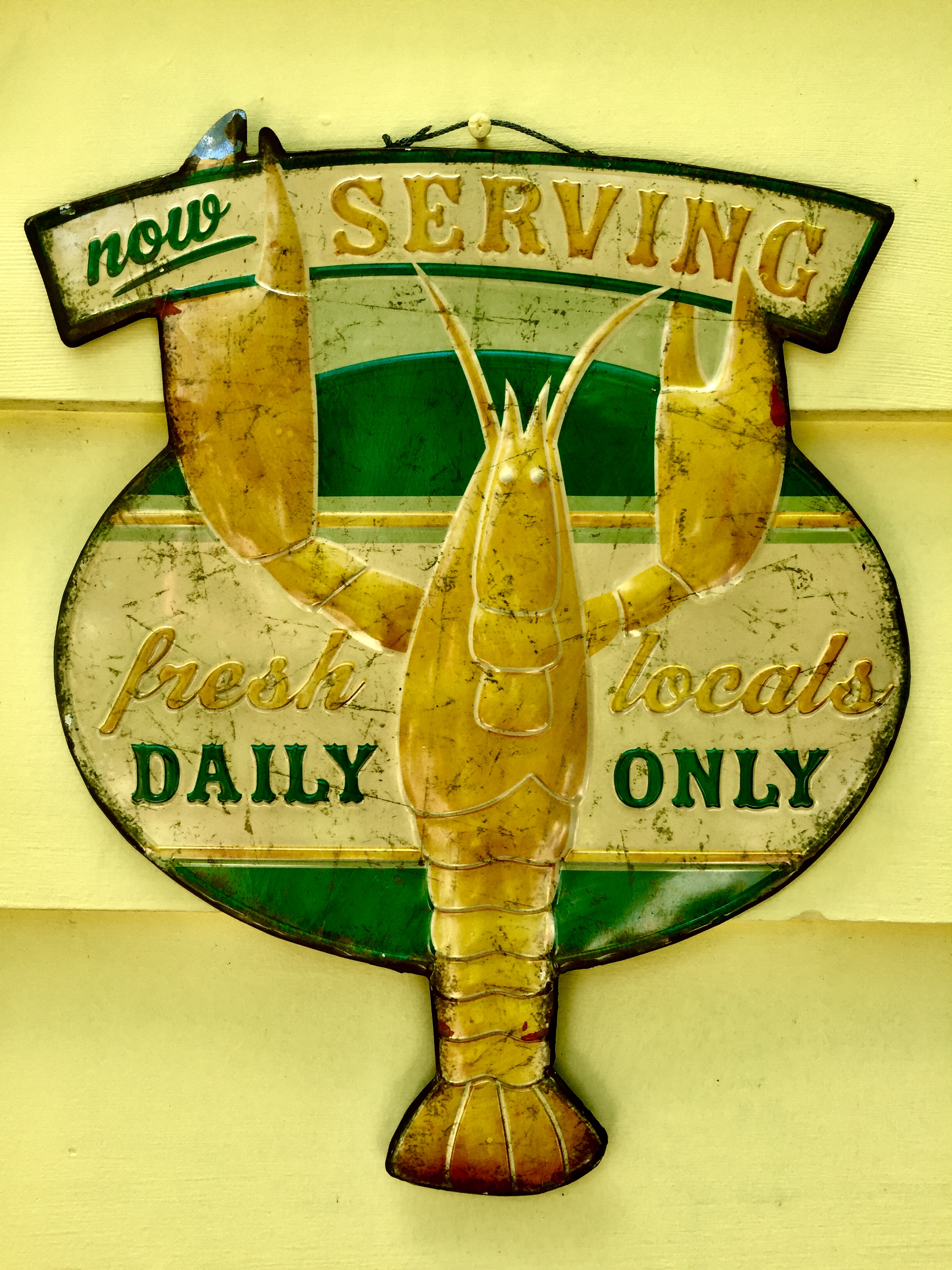 BestsaPasta Lobster Rolls
-1.5 lbs. lobster meat from app 6-7 lbs. of steamed lobsters
-3 stalks coarse chopped (center cut) organic celery
-juice from 1/2 fresh squeezed lemon
-heavy 1/2 cup Hellman's mayonnaise
-1 oz. melted butter (cooled off)
-10 or so taps of Old Bay seasoning
-2 tsp. fresh chopped flat leaf parsley
-few turns fresh mill pepper
-pinch or two of kosher salt
-Blend all ingredients…and then add to very coarse cut lobster chunks. Refrigerate for at least two hours
–Very slightly toast open buns in toaster oven…remove and lightly butter with unsalted butter while warm
-place a slice of butter lettuce (optional) on bun and fill with lobster salad
NOTE: Remove the triangular tips of the lobster claw meat. They are not the same consistency or taste and will detract from the overall true taste of the lobster.
The pics below will show you exactly what you should remove when I refer to the "triangular tips of the lobster claw meat". The top pic shows the entire triangular tip. The bottom pic shows you what you should remove (the 4 pieces seen on the lower right). Are we clear?
Just so you know..If you are in N.Y….I bought these particular lobsters at Uncle Giuseppe's @ 7.99 lb steamed and in order to get the approximate 1 1/2 lbs. of lobster meat, I purchased  approximately 6.5-7 lbs. of lobster…or 5  1 1/4–1 1/2 lbs. each.
Enjoy 🙂
Don't be shy folks. I look forward to hearing from my readers with comments or suggestions in the comment box below.
Mangia bene'
Chef Bert