In general…how does one pick a restaurant? It's a process for sure. All critics are not equal since they have their own tastes and expectations which may not be the same as yours or mine. Over time you can pick a restaurant critic who tastes are similar to yours and voilà!.
Picking a restaurant, however, in the Arthur Avenue domain came a lot easier for us since we were referred by some of the folks who were included in my previous April 7th entry " The Best of Arthur Avenue, Bronx's Little Italy, According to Me…Sans The Candlestick Maker".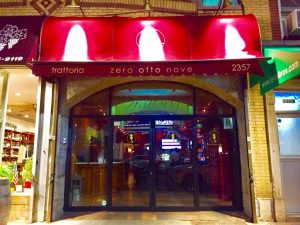 To be sure, there are many truly wonderful Italian restaurants here, The "Zero Otto Nove" name came up more than once, and we chose this to be, as strange as this may sound, our first ever restaurant destination in the world of Arthur Avenue.
Upon entry, there is a small and comfortable bar area where you can sip on a glass of wine or beer while waiting for your table. On this particular evening, we arrived with our friends Helen and Noel around 6:30 on a Friday after spending the afternoon with Chihuly at The Botanical Gardens (here's a few pics).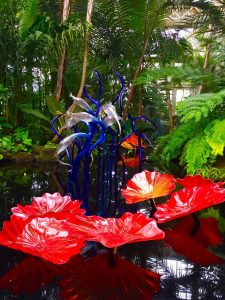 Human Chihuly Art & Me
A quick aside: Arthur Avenue is literally 2 minutes by car from the Botanical Gardens and for sure timing was on our side this particular Friday evening. From what I ultimately learned, a 15 minute wait was really quite modest.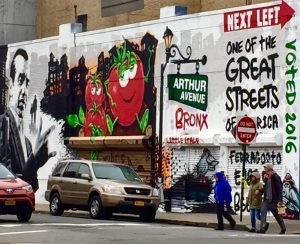 Walking past the bar we were ushered thru a Tuscan style pathway into the main dining room and transported right smack dab into Italy. This was really something to behold and set the scene for a dining experience like we have not had in years!!
We were greeted by our smiling waiter Geno who quite masterfully described the special dishes for the evening. I think we were all taken aback by the presentation and creativity of what was served.
Geno makes it happen…sincerely!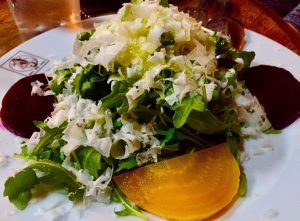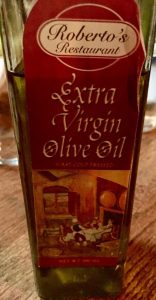 A wonderful bottle of EVOO is yours for the tasting
I will reiterate…
Successful restaurants need to offer delicious and simple fare. Waiter and waitresses with some level of personality are key…along with extra napkins.
Most importantly, however, there needs to be a certain level of creativity in the kitchen to stimulate and surprise patrons with recipes that manipulate and finesse ingredients to reach a level of individuality that sets them apart.
This was accomplished flawlessly with flying flavors at At Zero Otto Nove and with pleasure I rate this restaurant in the top ten of any restaurant in which we have ever dined…and put this in the 4th guarantee category.
What are the first 3 you ask? Life, death, taxes and you are guaranteed  to love what goes on here.
Here are our choices for dinner: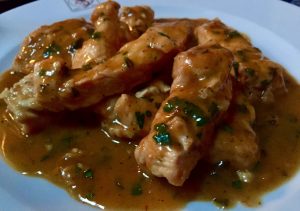 Chicken Scarpariello (off the bone)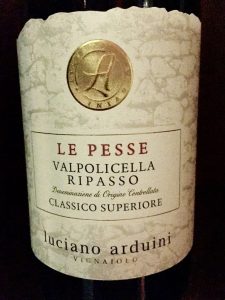 Rigatoni with Steak Strips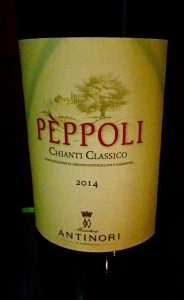 Short Ribs alla Zero Otto Nove
Grilled Seafood Platter
BTW…So you have a basis of comparison as to what is in our top ten. How about Massimo Bottura's Osteria Francescana, Modena, Italy…most recently voted the best restaurant in the world.
A queek peek…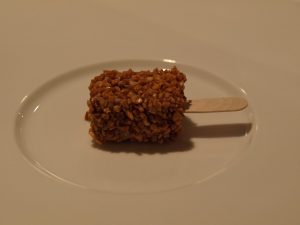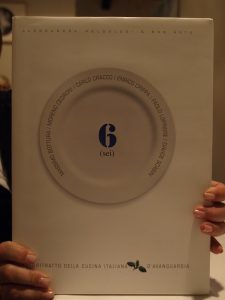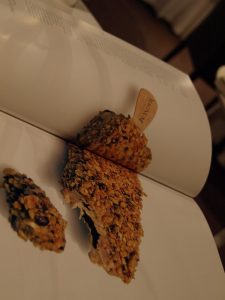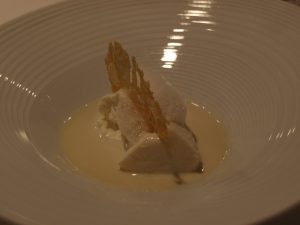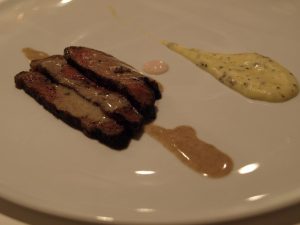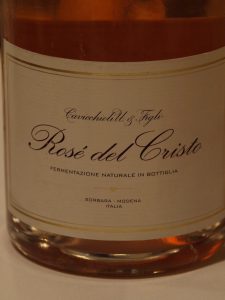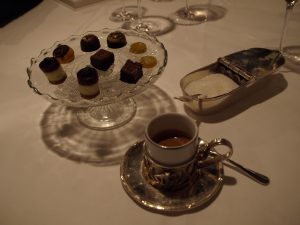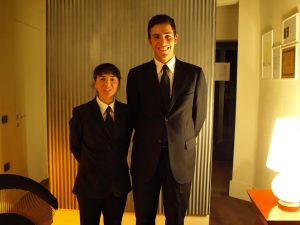 Now…back to culinary creativity in the Bronx, New York,USA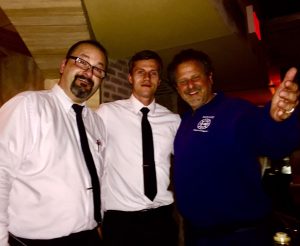 To general manager, Mr.Gentjan Doci, a job well done…and as we discussed…a short rib recipe with a pasta would be a winner!
Thanks much to you and Geno for your fine reception. We will be back!!

Dessert @ 089 = Chocolate covered cream puffs
In closing, 089 is well regarded for their pizza. Although we haven't had the opportunity to try some…for sure we will be back to enjoy.
Simply look at the pictures on their website and you can tell. Just look at the crust!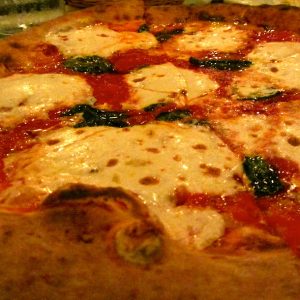 Get this…
There's a local outpost for this phab phood phind right here in NYC @ 15 West 21st Street!
B there soon?
Yes!
Did I say Enjoy?
Mangia Baby!
www.roberto089.com