It was the middle of the summer 2017 in Greenport, L.I., New York when we first discovered Lucharitos, a Mexican restaurant that opened back in 2012. Who knew? The line was out the door, the wait was 1 hour plus and we decided to head west to another lunch spot and vowing to come back another time.
Fast forwarding to another visit to Greeenport in early May, 2018. It's just before lunch time and we find ourselves standing in front of a virtually empty Lucharitos. Heck…let's get in there before the crowd!
Upon entering, we were met with a sincerely gracious smile by 'Sam'…ie…Samantha…our waitress-to-be.
Meet Sam….You know what they say about happy people. It comes from the top and It filters right  down to everything!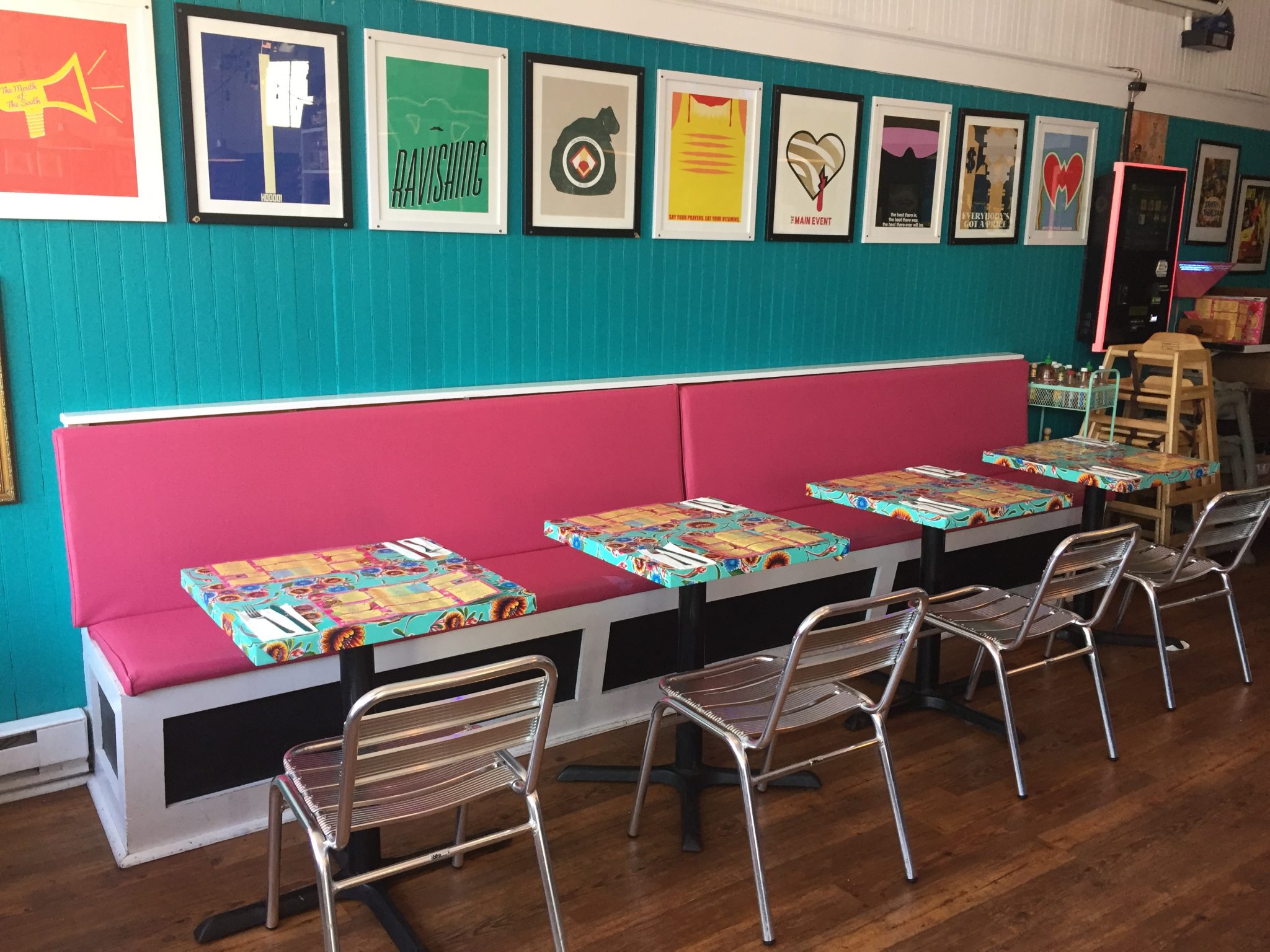 One thing I like to do when I'm new to a restaurant is walk around and get a visual on what folks are eating since, to some degree, it helps me decide what to order. Yes…like some of you…we can get a good sense just by looking. Check out this fun menu. There's certainly something to be said for color and how it can help stimulate the senses…not to mention ones appetite!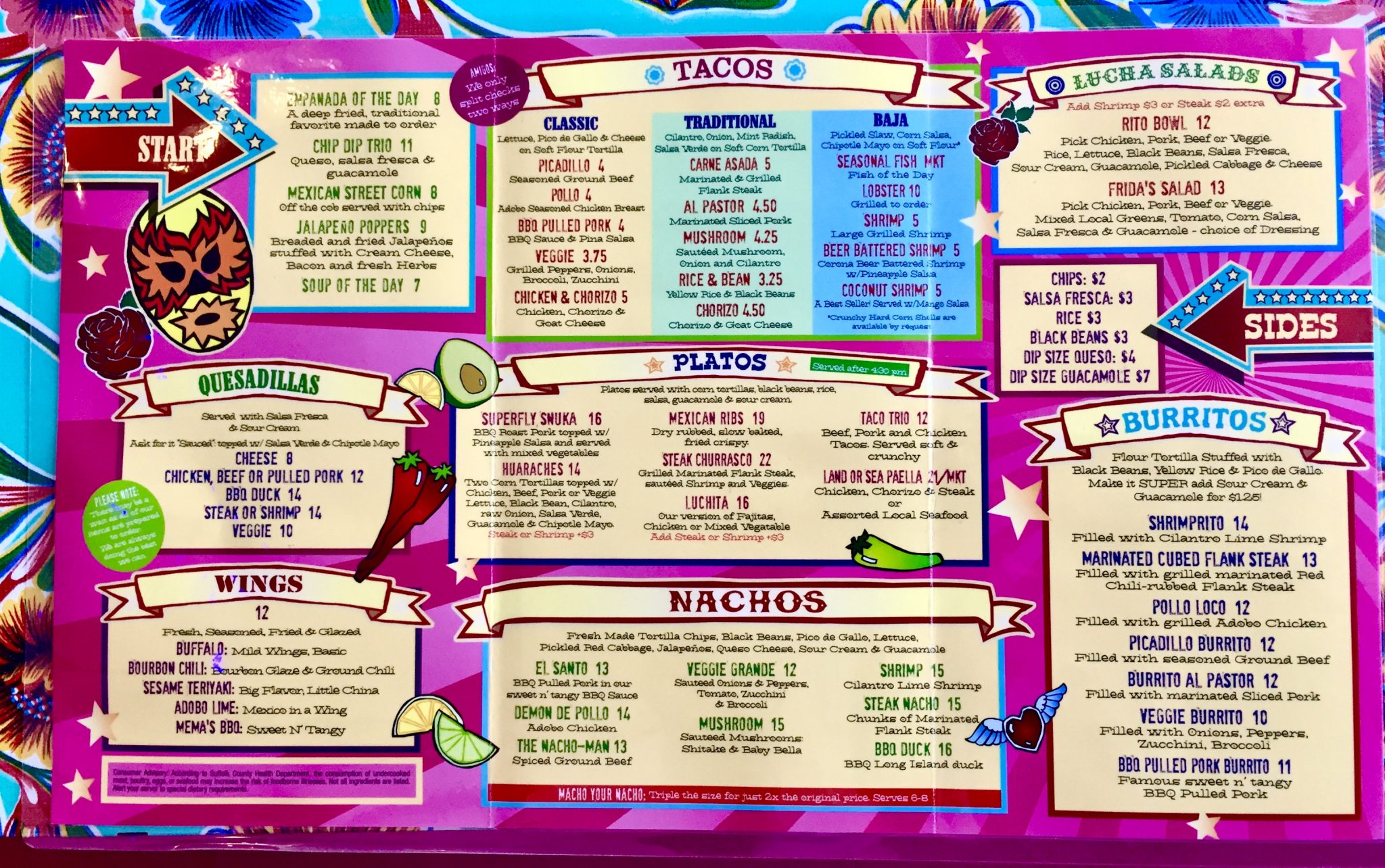 Since we arrived so early and there were no customers eating yet for my visual tour, Sam made a few suggestions off the menu. With her guidance, Sandy decided on seasoned ground beef tacos (Picadillos) and I loved the description of their pulled pork nacho plate called El Santo.
Any way you look at these…powerful Lucharitos art!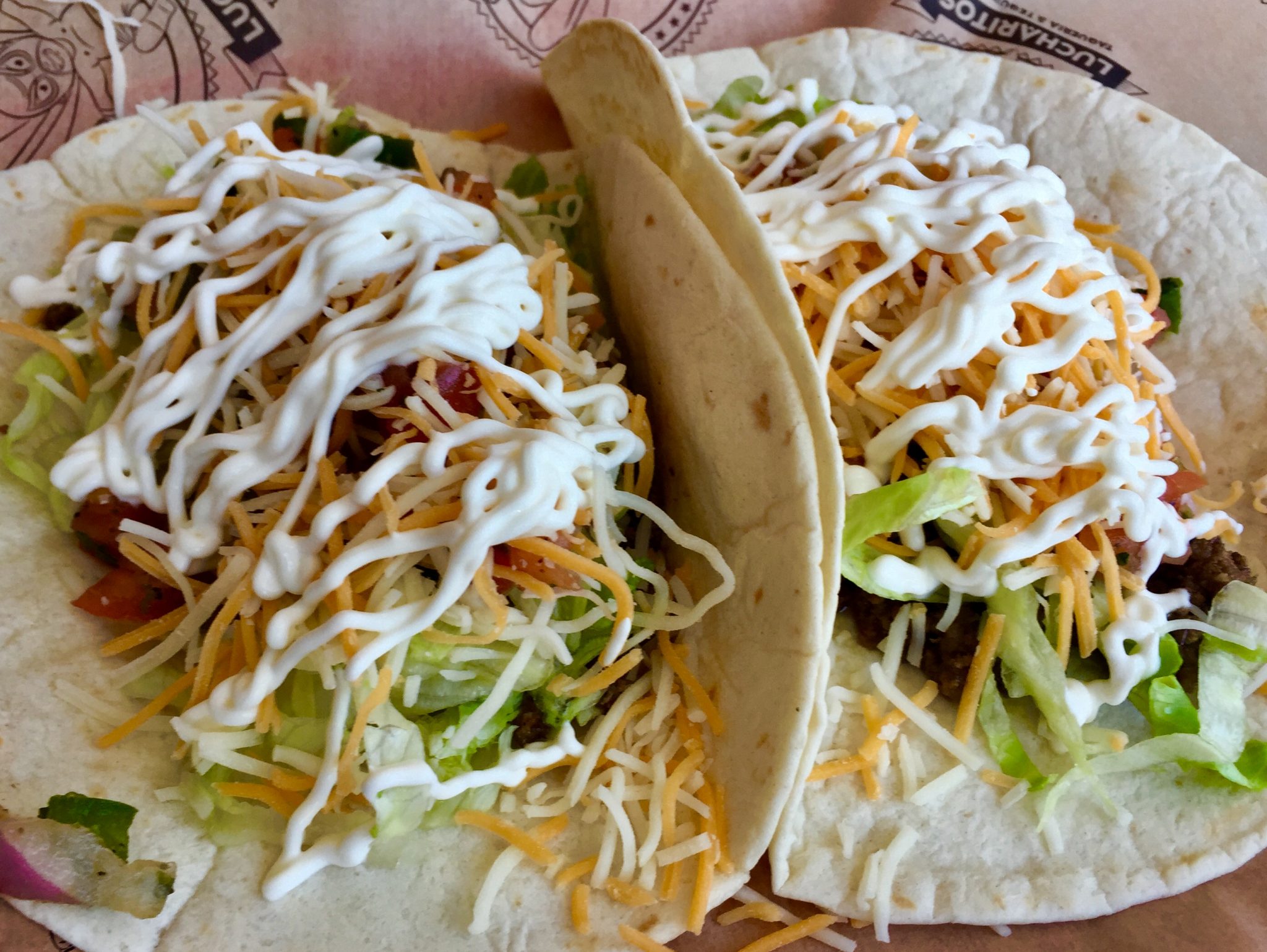 Sandy's Picadillo Tacos
Short and sweet…simple…to the point…just PHABULOUS! Sandy and I both agreed this was one of the best Mexican restaurants we have ever eaten in and for sure we would be back.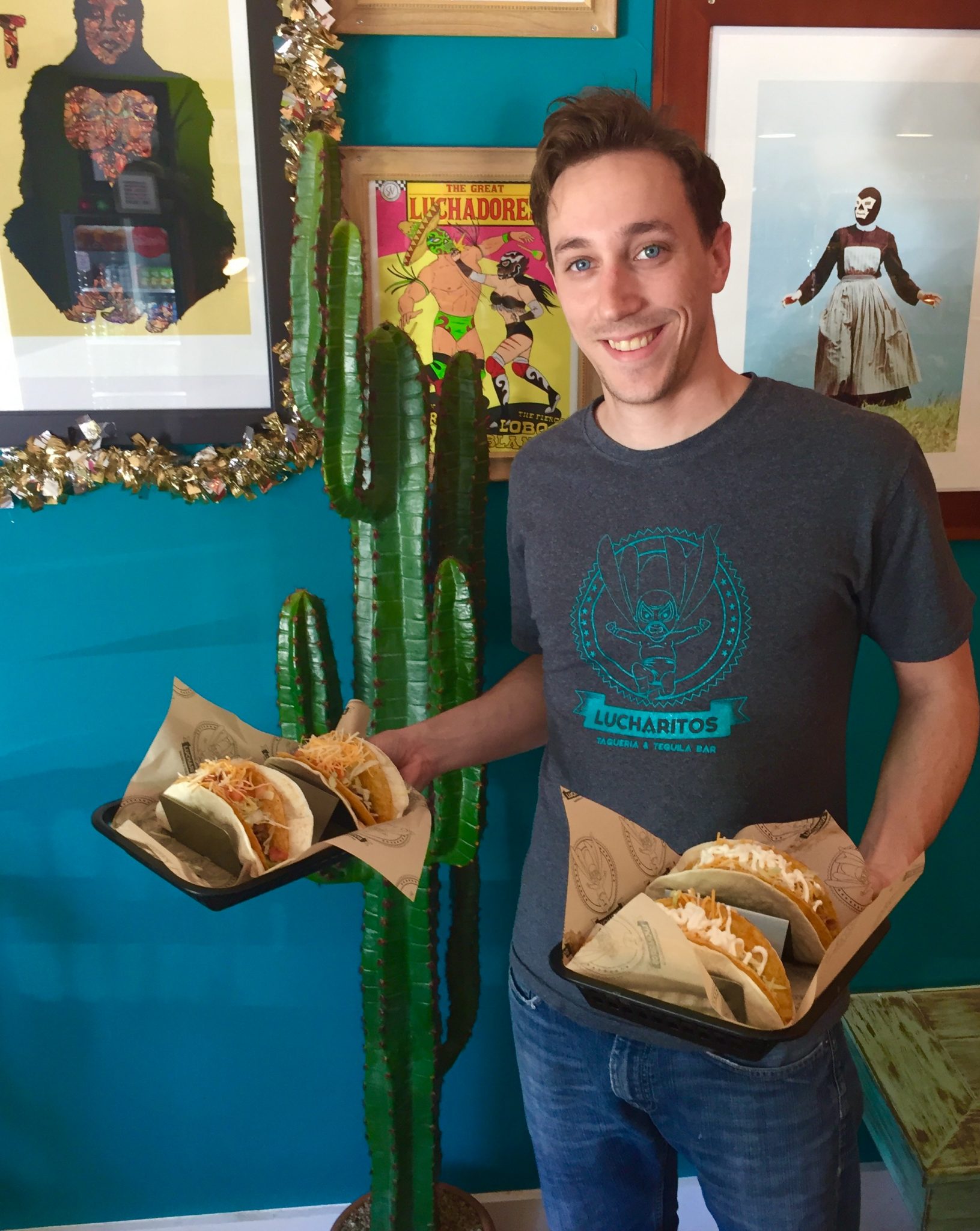 Hey folks…Meet Jake. You know what they say about happy people…Yes?
Bottom line…without a doubt… we all agreed this was and is the best Mexican restaurant around.
Como lo dices? Manos abajo!
Meet Adele! Happy People?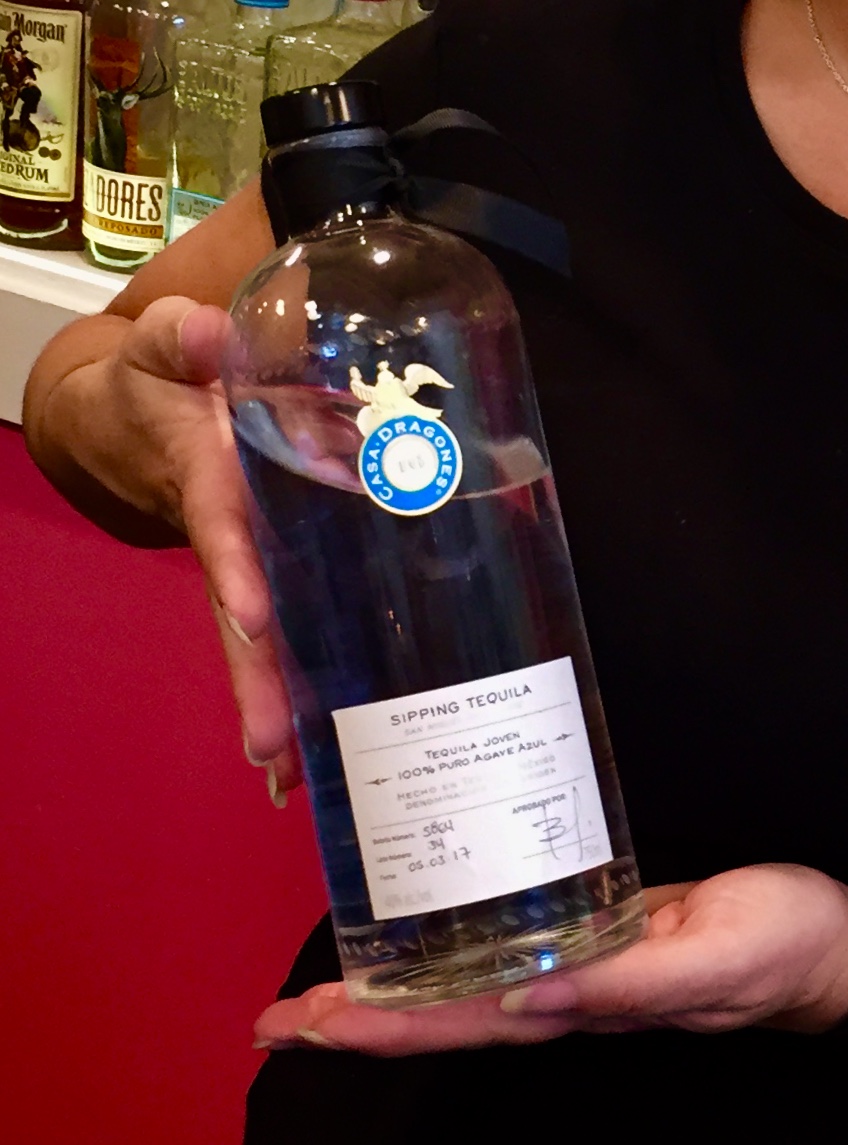 Proud Adele with her Tequila Joven…A wonderfully crafted sipping tequila!
You know what they say about happy people…Meet Kenny Duuuuude!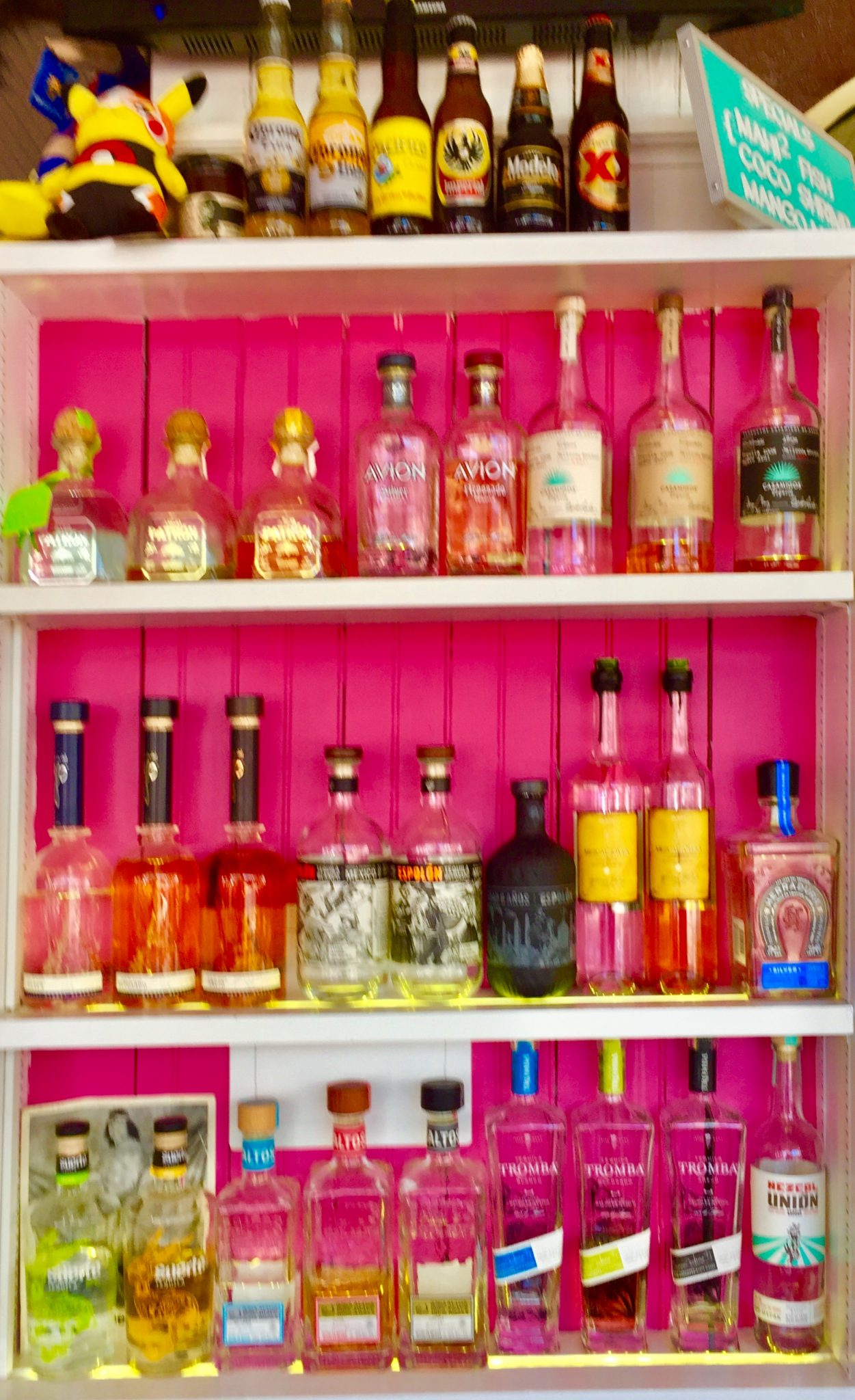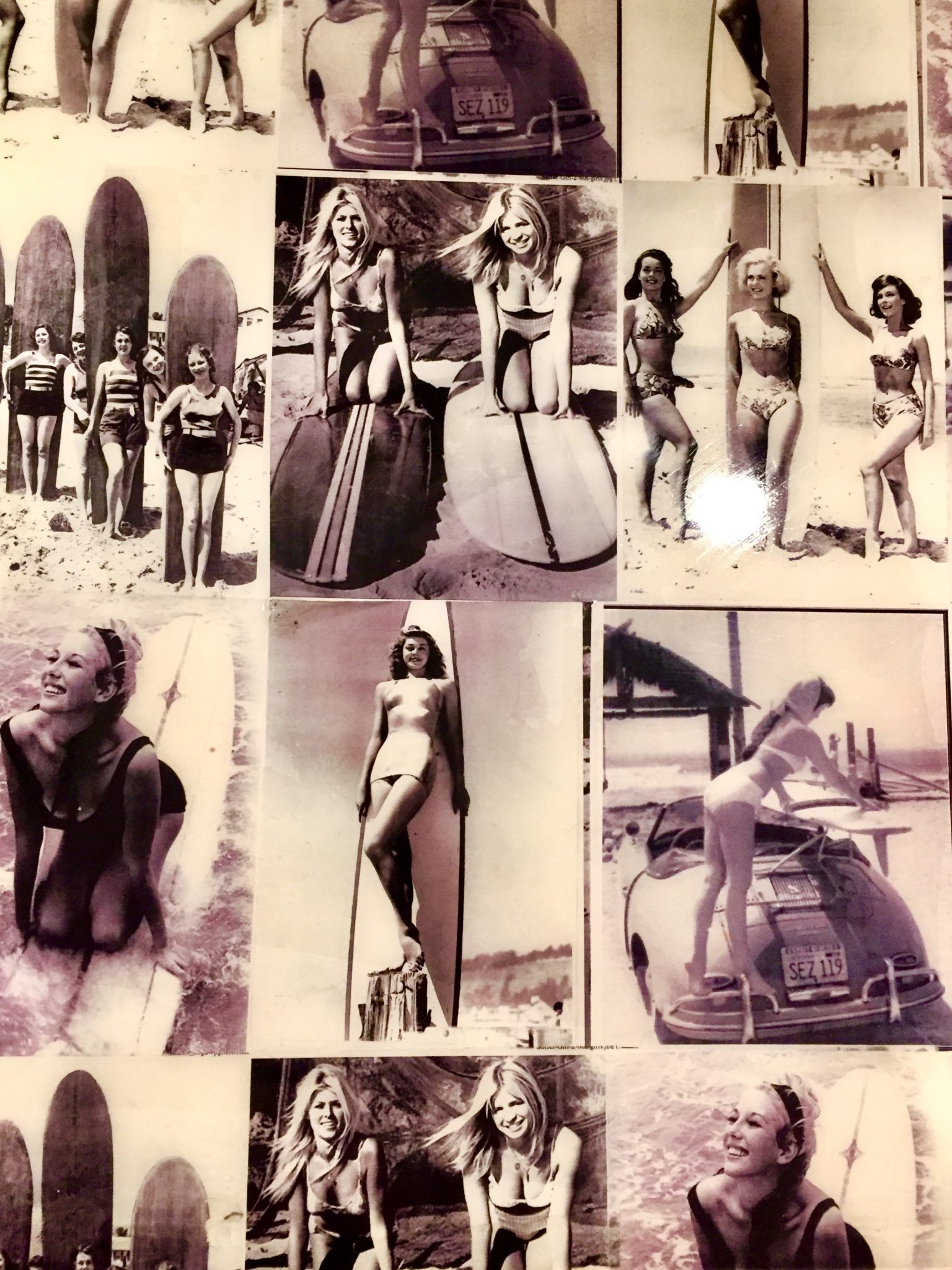 Jake is simply saying… "Welcome to Lucharitos"! . What I'm saying is Thank you Dude!
We've been back many times with many friends over the summer and most recently with our buddy John K.
How about Lucharotos update #1 …
It's the middle of February on the quiet NOFO and our phabulous Lucharitos hasn't lost it's momentum. The players who make this happy place a must visit foodie destination are deserving of kudos and here they are!
Connor…Marv…Chris and Patrick…Kudos & Distinction to you! See you very soon…like maybe tomorrow…
You know what they say about happy people…yes?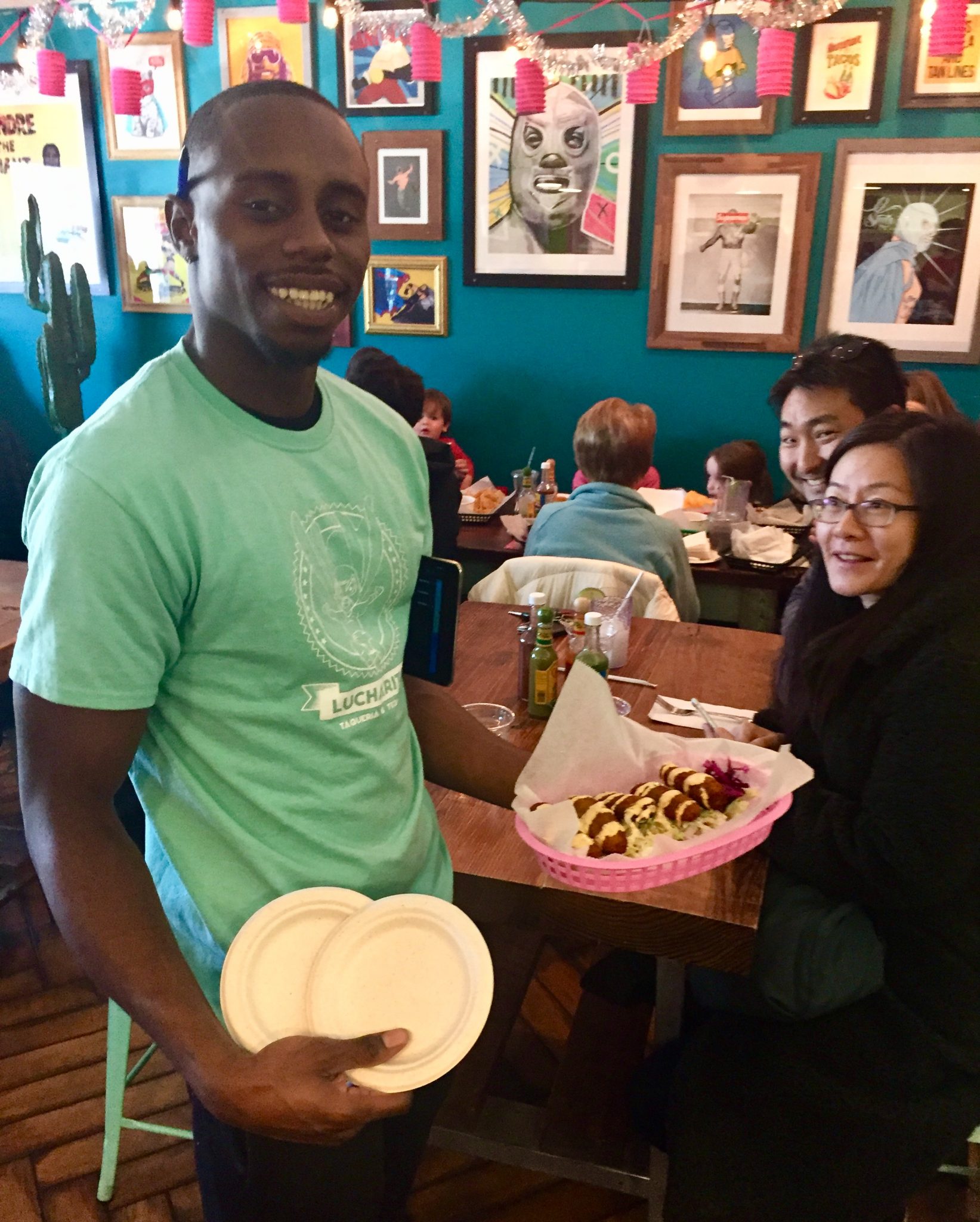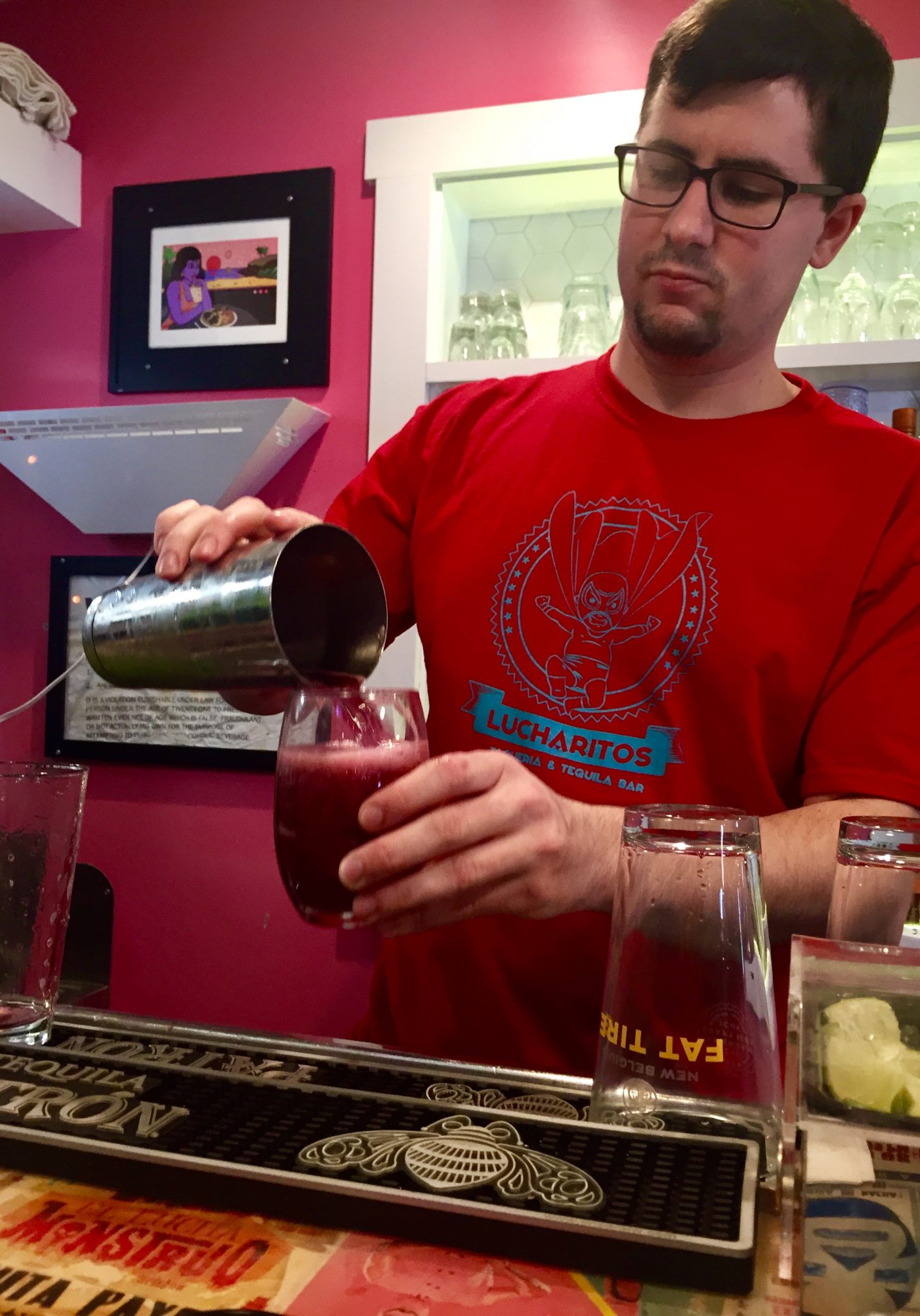 Lucharitos update #2…
It's early April (2019) and many took advantage of a beautifully sunny 75 degree day on the NOFO with dinner at Lucharitos. The place was buzzing with a happy crowd and we were out spreading the Shellfie word, created in Captiva, Florida  to the folks in New York.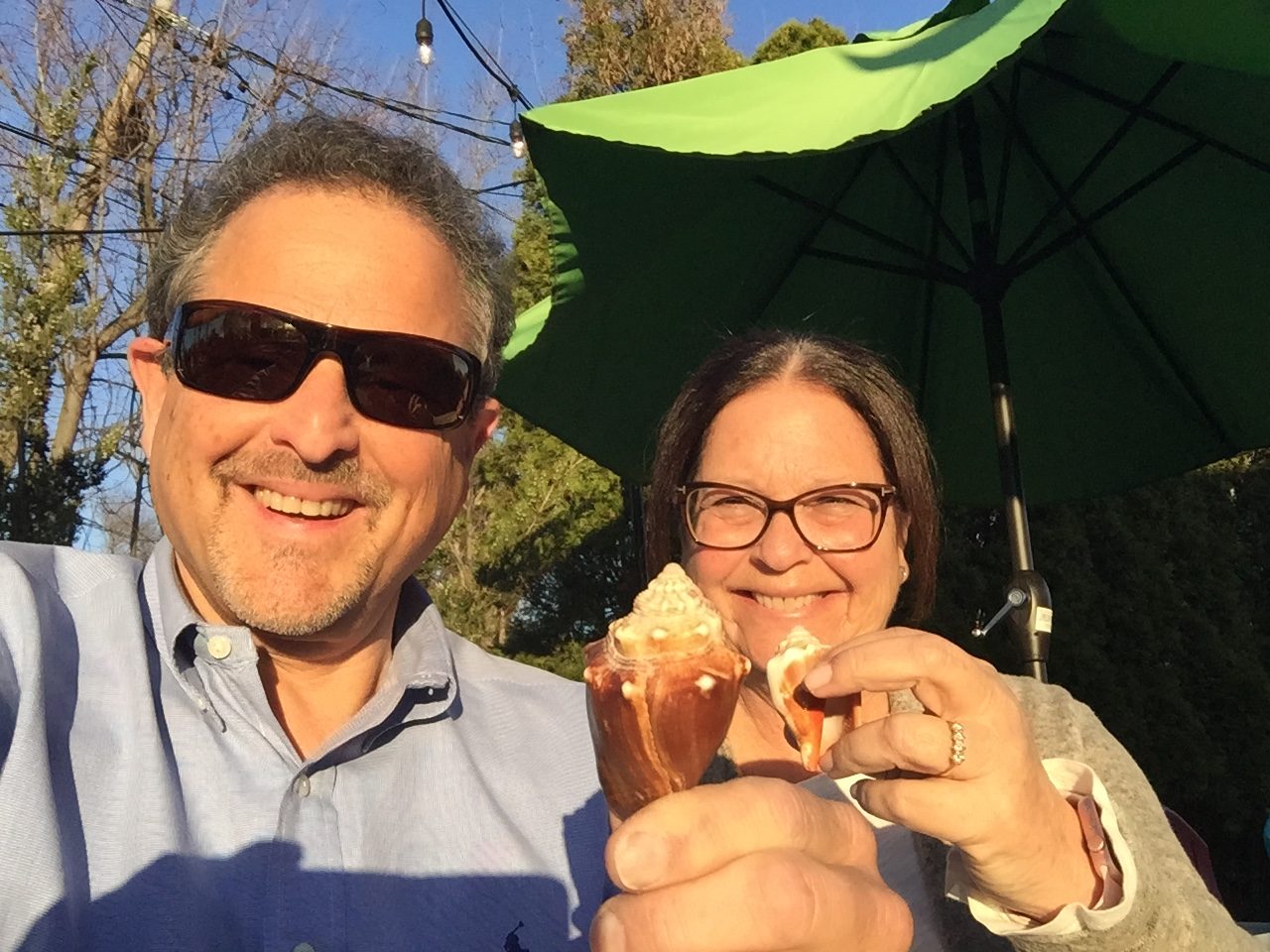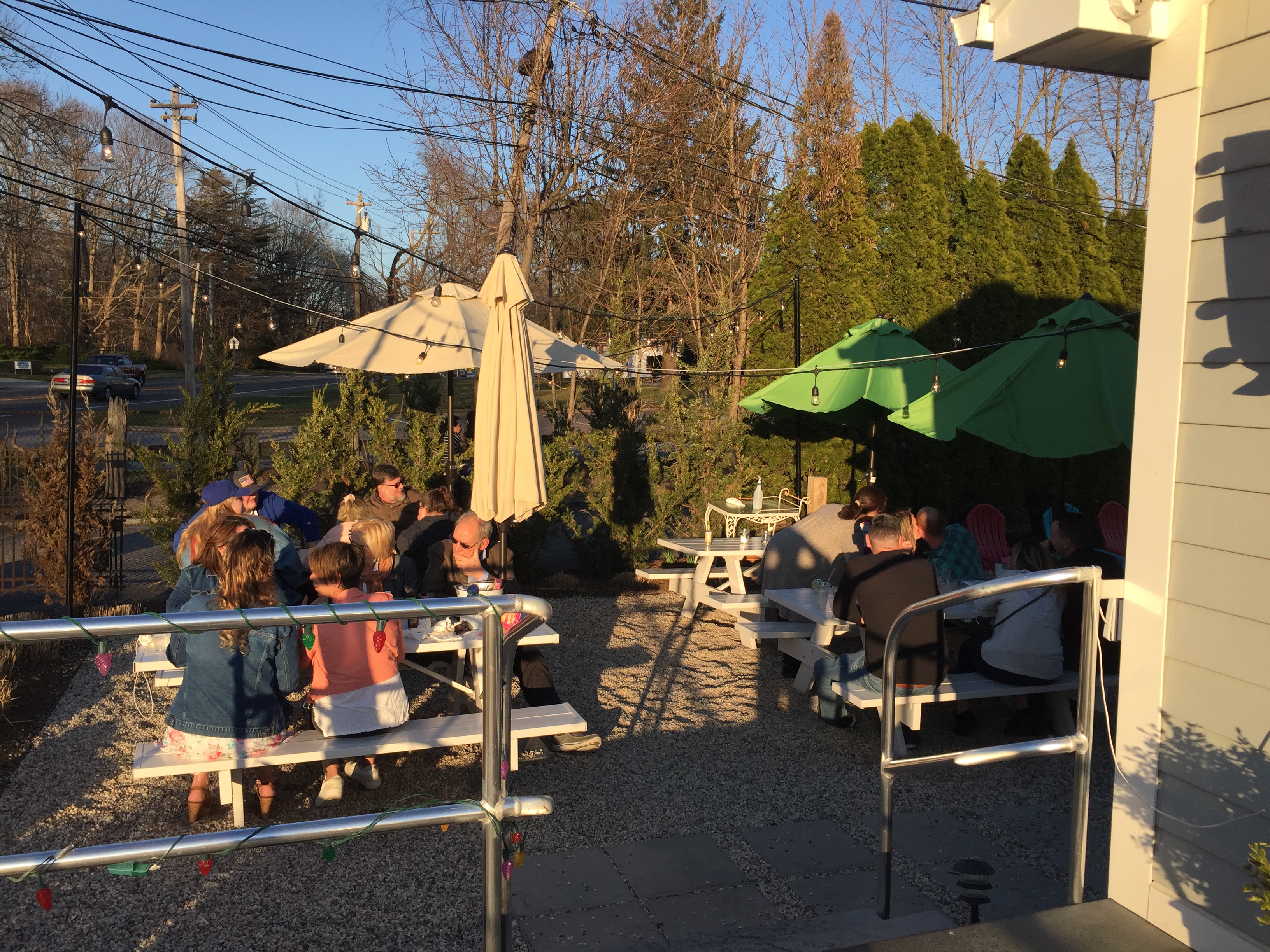 Check out Sandy on the right with the folks wanted their own Shellfie with Sandy the Shellfie creator. Even the folks in the left rear were getting into it.
Notwithstanding, the more often we visit, the more often we meet some of the new faces of  the friendly cast and crew that makes Lucharitos work. Folks…meet the latest and greatest…Nick and Jovan with those sincere Lucharitos smiles and doin' the "grampa pose" for Chef Bert.
Wait…I'm not finished. Check out our Shellfie Sunset Special!
The sun is setting and the scene is set for a signature Lucharitos margarita made with Sauza Tequila, a secret strawberry margarita blend, triple sec and lime. YumCity!
And of course…my favorite dish…a "Rito Bowl' sans lettuce and with extra purple cabbage!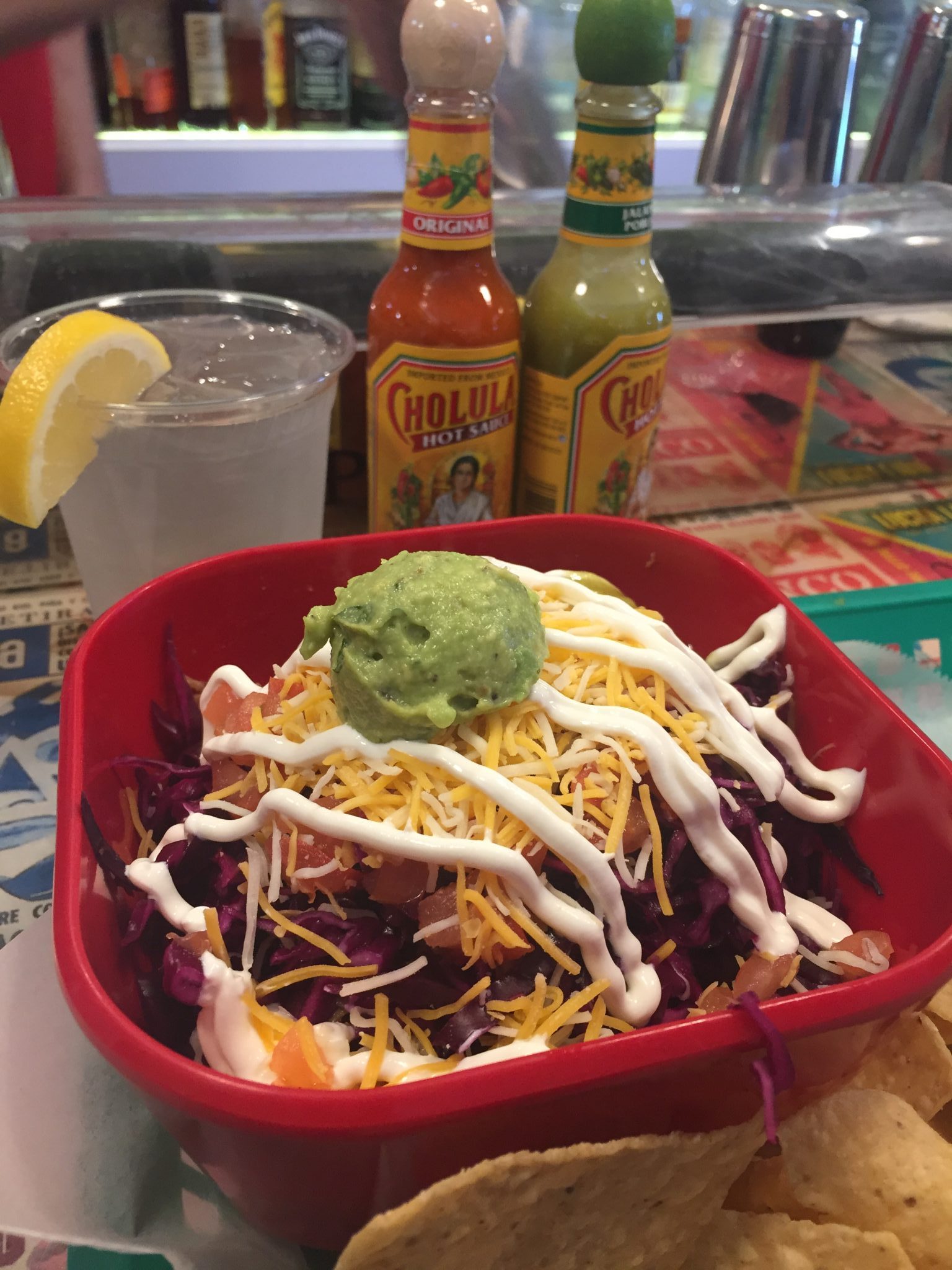 The Definition of Consistency!
It's been quite a while since I've updated because of the world wide Covid  pandemic. During the summer of 2020, Sandy & I visited and ate outside…but in general we haven't been involved too much in the restaurant scene. Still…we stop in for takeout and on our latest trip I happened to have had the pleasure of meeting two folks I've not met in the past. Sooo…let me introduce you to from left to right Manager Dan and Chef Joshua. You know the story by now and what they say about happy people with invisible smiles…yes?
Winter 2021!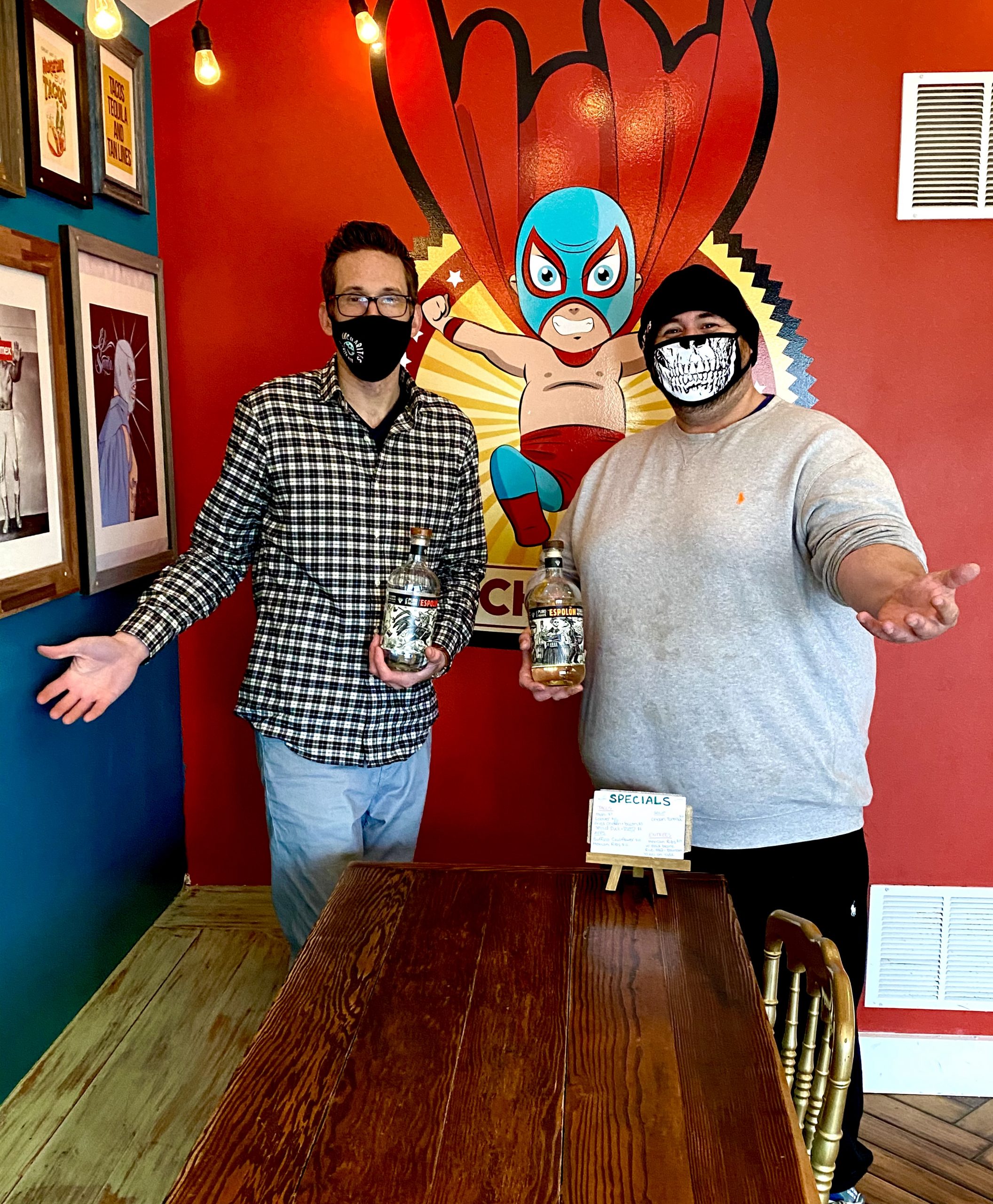 See you again fellas and thanks for the usual fine Lucharitos reception!
So…To owners Marc and Kevin…kudos to you for bringing to us your Mexican culinary delight….and your perspicacity in hiring the right people. We thank you…and one day we meet!
Until then…Comer bien!
To my readers: Please feel free to COMMENT.  I'd love to hear your thoughts, suggestions, recipes and ideas that you may want to share.
Thank you much…
Chef Bert